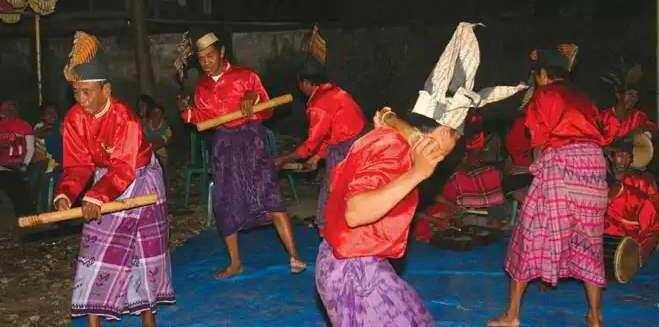 other than that the Gum Bulo player comes from the men, but unfortunately very rarely can we meet young players, maybe their lack of interest in learning to be the cause of it.
Bulo drums have different sizes, one side has a wider size on the part being hit. To play a traditional musical instrument that is hit like this, you must set the location first. If you are not left-handed, the bigger side is placed on the right, to hit it you can use the battering stick, and the other drum beaten with your palm.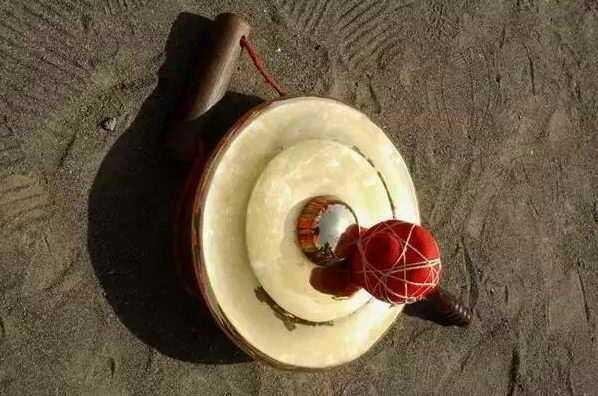 Bamboo Hitada, one of the musical arts from North Maluku. Bamboo Hitada is played in groups and uses other North Maluku musical instruments. Bamboo Hitada is also famous in North Maluku especially Halmahera. Hitada Bamboo Arts is also often featured in various custom events.
Musik Bambu Hitada is believed to be derived from the habit of the people of North Maluku who used to live side by side directly with nature. Surviving makes them independent and creative to create something and one of them is Bambu Hitada.
Information for people, especially in Halmahera Musik Bambu Hitada used to be not only used for entertainment, but also as a means of communication and closer to God. Yet it was only the habits of the ancients and used poems sung to communicate to their ancestors.
In a musical ensemble Bambu Hitada, the function of each instrument is different as it does a musical group generally. For bamboo musical instruments are played in a way to be stomped down alternately with other bamboo. Ground / Floor that beaten bamboo must be coated with gunny sack so as not to damage the floor and stabilize Bamboo sound.