Bitcoin is up against a wall right now and we are waiting to see what will happen in the market.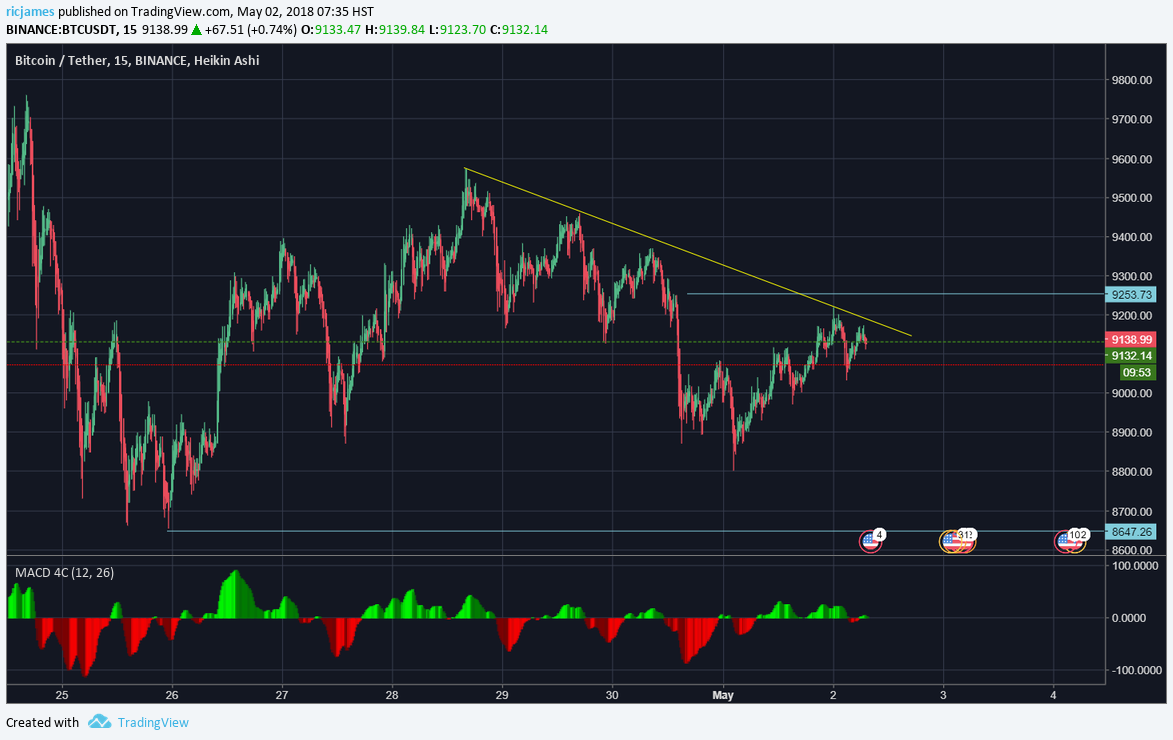 Taking a look at the chart you can see this is the third time this chart has tested this trend-line and each of the prior times price has not broken this resistance. So what does this mean? We might see another steep drop occurring very soon.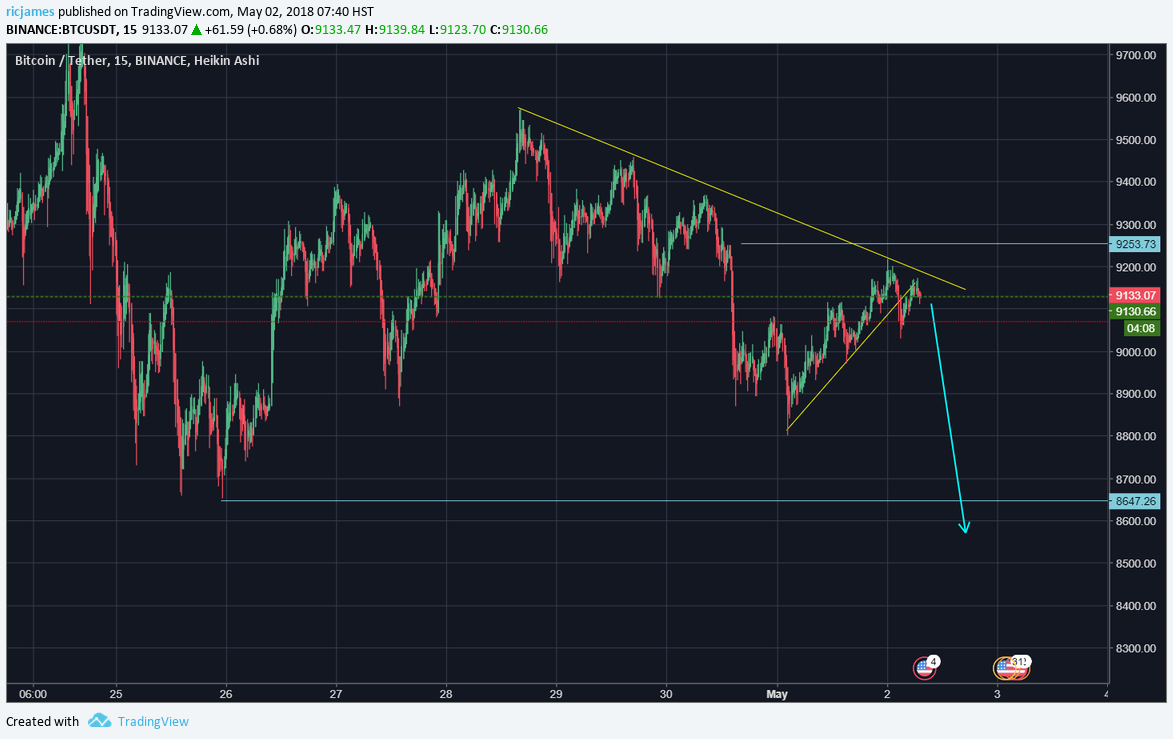 This is what I think will occur as you can see out of the smaller choppy move we saw occur yesterday has just broken the trend and has since pulled back towards the trend-line. Now I think that this downward move will break the low from before to complete the pattern we are trading within before we see more upside.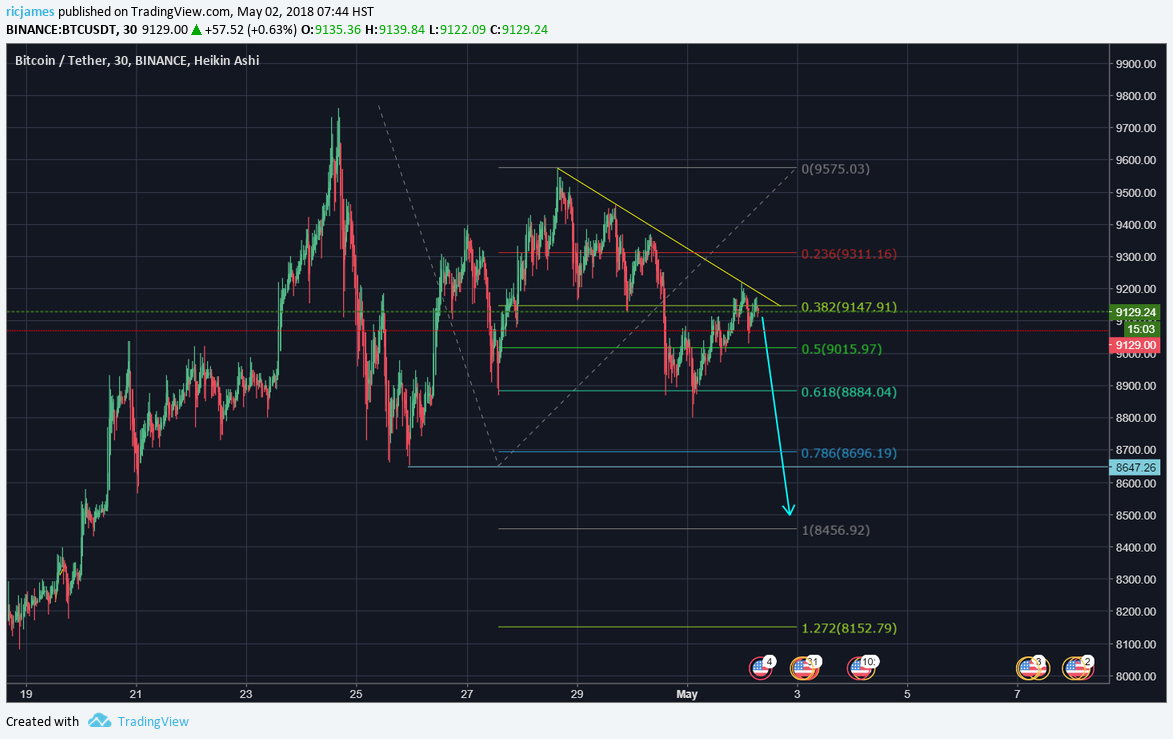 Now I have it breaking the low because after the first initial drop in price we did break the high so we should see more downside to complete the ABC corrective pattern. I believe we might see something like a flat pattern or a wedge so be prepared for the next drop and if you are in the trade, keep your stops tight as we prepare for the drop.
Alert
Today I will be posting the S&P500 contest so keep posted and watch out for my post. I will post it after the market close today. The winner will be the Steemian who has the closest guess to the actual close of the market on Friday. Right now the winner will win .25 SBD.
Hope you all have a great day and will keep you updated on any moves.