Today has been a volatile day in the S&P500 starting the day off with a sell off and then a nice rebound halfway through the day to see little to no gain on the day. This is leaving me to question whether or not we are seeing the start of a triangle.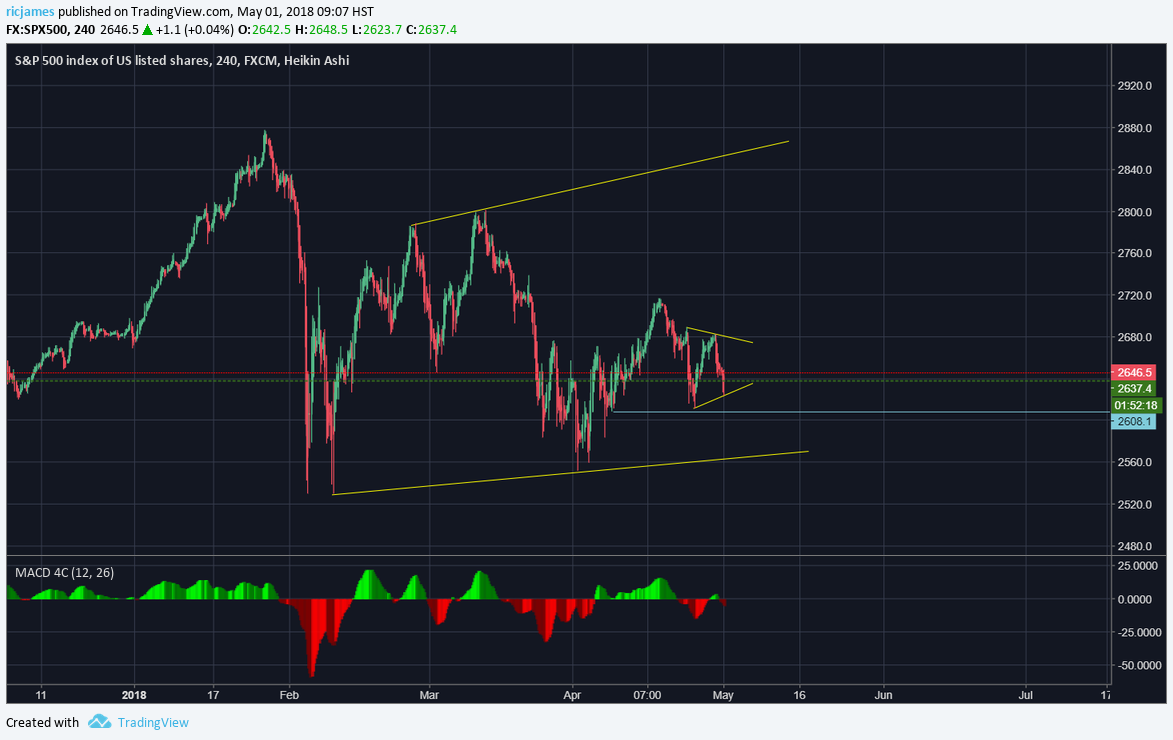 Taking a look at this chart you can see the whole pattern we are trading within and can see how the current move has been very volatile with big swings occurring every couple days. Since today I was thinking we might be making a flat pattern but after today's move it looks as though we are creating a triangle.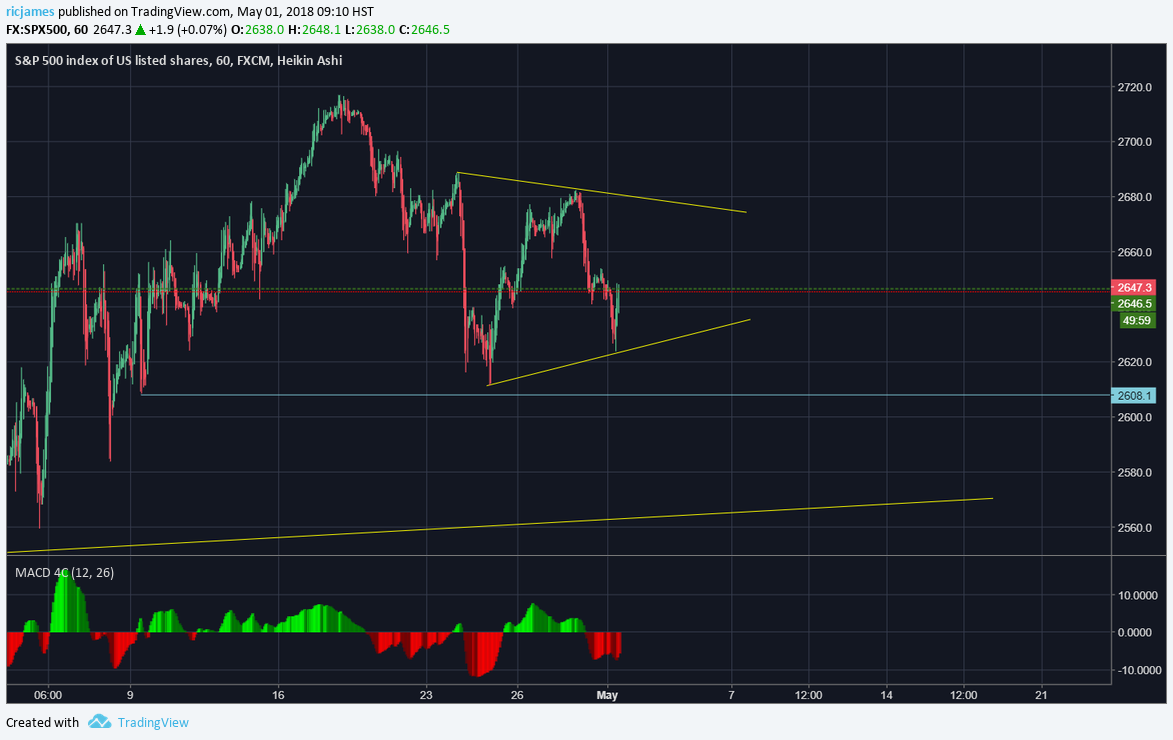 Taking a closer look at the Triangle, you can see how we are looking at a possible decision point. Since it looks as though we are trading within a triangle, it means that the chart doesn't have a defined direction it will take. So if you are looking at trading this you would want to wait for completion of this pattern before taking a definite position.
If we see downside from this triangle, expect it to test the bottom of the flat or even break it before seeing the next move upwards. If it breaks to the upside then we would expect to see it go all the way to the upward channel. However, if it does break to the upside and we continue our move upwards I would expect to see a choppy pattern.
I will keep you posted with any changes to the pattern and any new outlooks we would expect to see. For right now sit on the sidelines and wait for further information in order to play this chart.
Tomorrow I will post my second contest on the S&P500 so get your guesses ready and I wish you the best of luck. If you have any questions or concerns leave them below and I will do my best to respond in a timely manner. If you would like to see any other charts, cryptos or stocks on my blog leave them in the comments below and I will look into doing some analysis on them.