Hello Steem World
It is almost a month now from my on-going Steem power up plan. I was so thrilled by all the initiatives made by all the fellow Steemian towards uplifting the value of Steem blockchain.
Each and every movement to bring Steem to the mainstream has ignited my motivation to execute my Steem Power up Challenge which consists powering up my own Steem on weekly basis and steem torch challenge. Now, this has become my motivation to power up Steem and I am happy I got involved in this challenge because, at the end of the day, it's all about powering up my own Steem and that matters big.
Time to re-strategize
Now that powering up Steem is slowly becoming a habit(which is good), I believe it is wise to restrategize my plan on Steem. Ever since joining, I have been experimenting with various things in this blockchain. That's because I need to make sure that anything I hypothesize, I must make sure I have my own used case. I am quite satisfied gaining much experience from all the used case and now it is time to move things to the next step.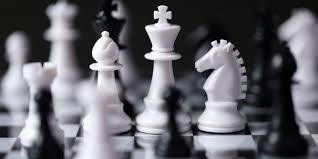 Image Credit
One of the things I experimented with is gaining ROI from bots. Bots play an important part in this blockchain. There's bid bot and investment. At the moment, I haven't tried bid bots yet. No specific reason, it's just that I haven't got the chance to do so.
However, I have been making investments through this bots and it has provided decent ROI. The ROI is not bad but of course, it depends on how much you have delegated. I can see which bots have better ROI and which not. I learned a lot in this process and I am thankful for that.
I have been making an investment on a few dapps too and it too has provided me with good ROI.
Frankly, I learned a lot during this process and it helped me gain more insight into Steem as a whole and wisdom to make a better plan.
Thus, this is the very reason I need to restrategize my game in Steem.
Undelegate to delegate
The first thing to do is I will start undelegating my SP and re-delegate to bots and dapps that provide great ROI. This will be my first time to delegate because I never tried before.
Scouting for promising projects
The next step is to do research on projects happening here on Steem. By far, there are many people-powered projects happening here and this is a good sign of sustainability and that means Steem will be here for a very long time.
Hence, that will be the two focus I will do in this couple of days.
Strategy is a fancy word for coming up with a long-term plan and putting it into action - Ellie Pidot
Time to re-strategize and I'm keen to make it work!