BITCOIN MICRO TREND
Its been some time since I first did a post saying "NUKE IT GOOD", dont take me wrong but a high percentage of people on this market are here to make money, others to accumulate Bitcoin for the future and small percentage just for the tech. Im in between all this but in order to accumulate more Bitcoin since I dont have the fiat to inject into my portfolio I need to trade most of the time futures contract on Bitmex or Bybit. My point is that this dip is a great oportunity for everyone in this market doesnt matter if you bought at 14k this is the time to buy back break even and continue holding bitcoin, let me show you why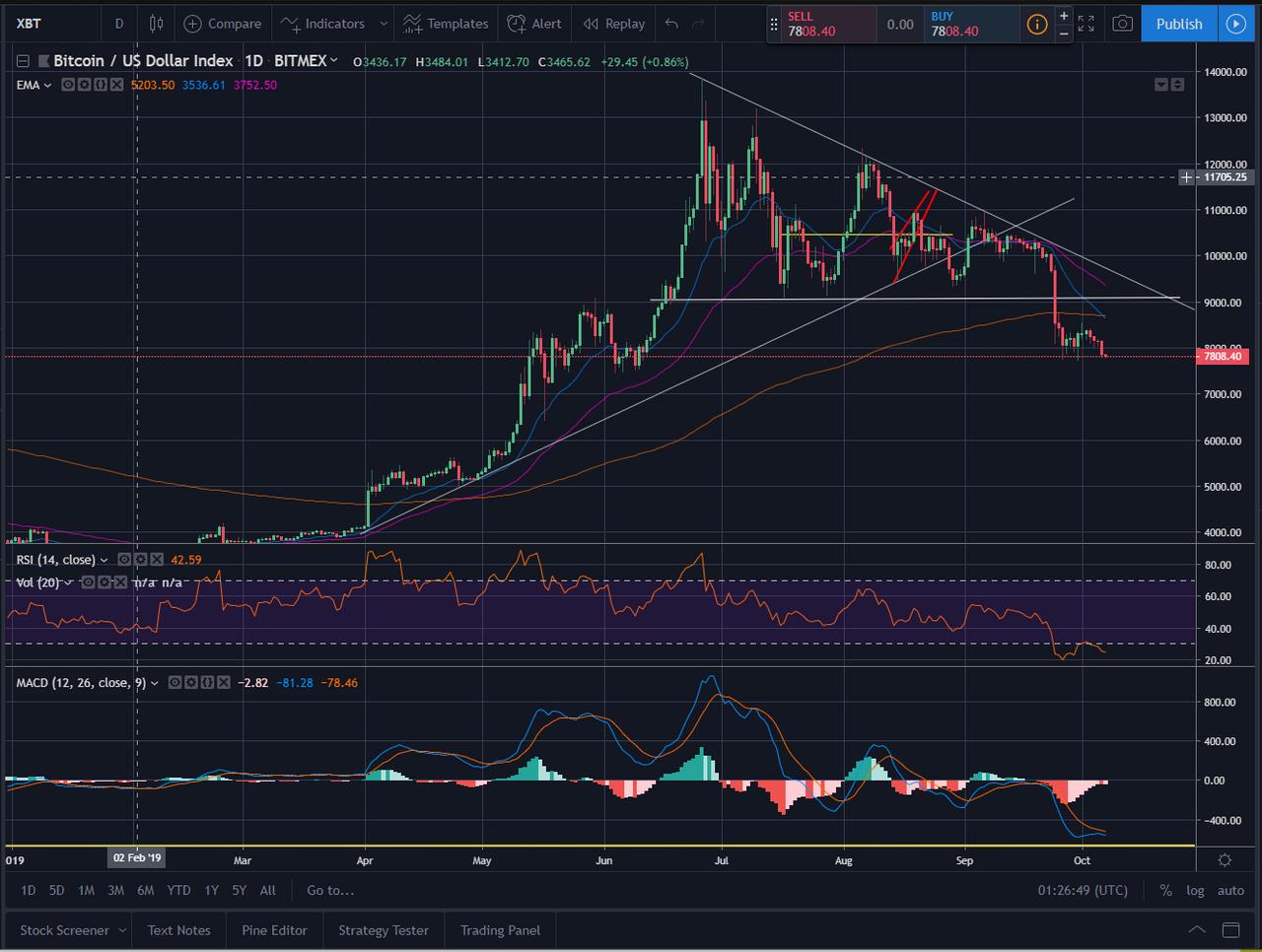 1.Bitcoin has almost completed the famous DEATH CROSS, thast when the 20 EMA cross down the 200 EMA but it would depend if the 200 EMA continues going up or go along with the 20 EMA the reason for this is that the DEATH CROSS only push the price down when both indicators go in the same direction meaning down but it doesnt seem to be the case for now, we will have to wait probably a week to get more data out of the price action.

2.Indicators like RSI and MACD are very close to all time lows since almost a year ago, November 2018; not saying that this is the bottom but whenever this two lagging indicators are so low a bounce is ready to start, this is my current stand and I have a long position on Bitmex, almost everyone is short but my opinion is that this is not the time to short, the time to short was a month ago back, coinfarm.online showing a 76.45% short positions currently at the moment of this post but why short now when most indicators show a possible bounce back to 9k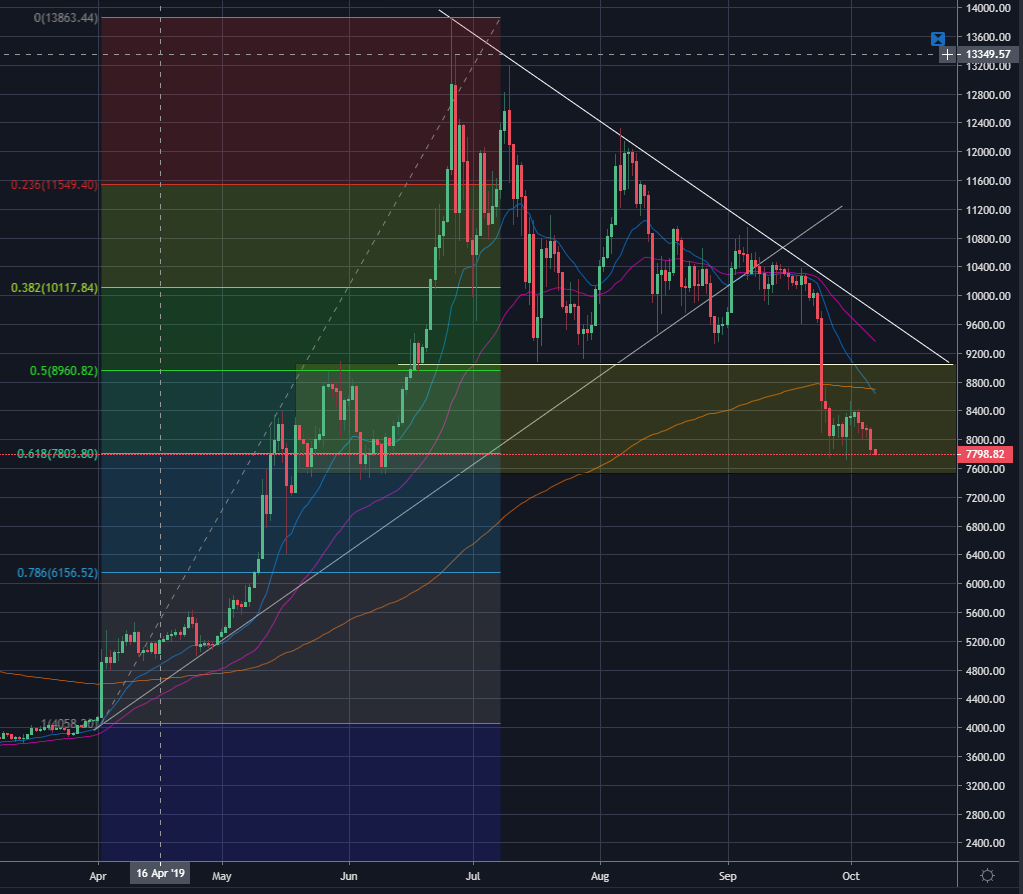 3.Bitcoin has now retrace to the 0.618 target on the Fib Retracement, it went down and hit the exact 0.618 at $7800 mark, yes its true that Bitcoin can keep going down to the 0.786 and hit another psychological target at $6000 but currently since last year everytime Bitcoin has a Death Cross a bounce comes right after.
This is my triple confirmation that soon we will see a move to the upside, before we see Bitcoin mayor move because a swing high after this dump is just normal its a relief rally after so much sell pressure but right after this next move we will see whats the real state of Bitcoin if its bearish or bullish, in my opinion Bitcoin will remain bearish for the rest of the year after its 260% move to the upside in 2019 and then keep moving up before the halving, different from other events I dont think the halving is priced in yet and Bitcoin will keep moving up after 2019 ends.
This is my opinion for Bitcoin Micro Trend but I still have a question that I havent find the answer, "Is the halving going to move the price up this time same as before? why? " this is something going around my head for some time now, what do you think?
Thanks for your time and support.
If you like the content please click on the first banner at the start of the article that helps or you can upvote this post at https://steemit.com/@rombtc
Good Luck, Thanks
If you would like to make a donation to help the site grow and keep it rolling, feel free at any of this wallets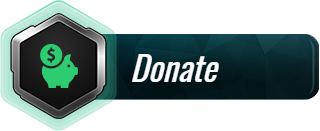 BITCOIN: 1DTk43ycprv5KKN5NKoqxjcUtLXkq7bKH2
LITECOIN: LiY3YyV8xWGh2h8EM9hVeF5pBhamsE9jMY
ETHEREUM: 0xd09e47A64c81aca28cf639FaD1EA428Be4fB6F2E
TRON: TEh2KR6rsa3p81SvbVspSfuEXfoBzTWxZQ
BAT: 0xd09e47A64c81aca28cf639FaD1EA428Be4fB6F2E
...


.

.



DISCLAIMER: The information Cryptoxicate.com or its media channels not limited to Twitter, Telegram, Discord, Instagram, Facebook, or any upgcomming social media platform or internet search engine results is not financial advice. This information is for informational and entertainment purposes only. Any information provided are only and simple thoughts and opinions, you must not follow any of this thoughts and look for a profesional financial advisor since we are not any type of advisors. Dont not get into crypto currencies since its a high risk investment if you do not have the proper guidance and any investment that you made is your own responsability and no one else.