Is it time to pull the over 9000 meme?
Well BITCOIN has stop dumping and its starting to show sideways movement but most of it looks like a round bottom meaning that the bart simpson is imminent, we will soon see a move to the upside with a price target from $9000 to $9100, I think is that close since that was the support area for the descending triangle the chart just execute a few days ago, there what it looks like on the 1hr, 4hr and daily chart
1HR CHART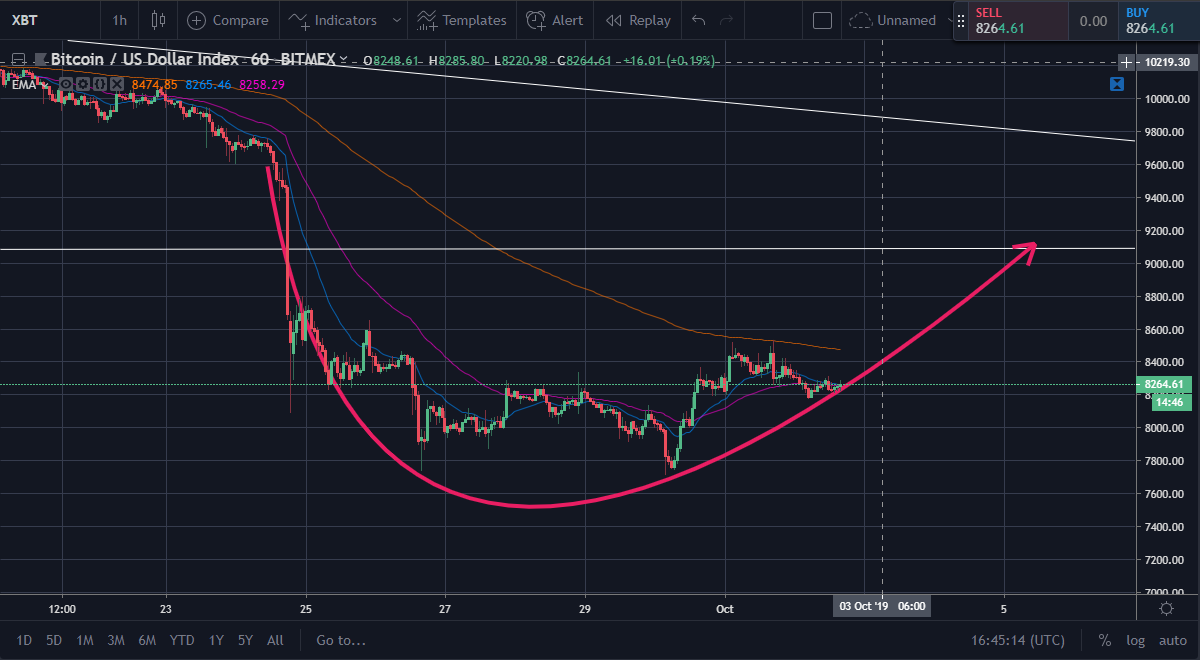 4HR CHART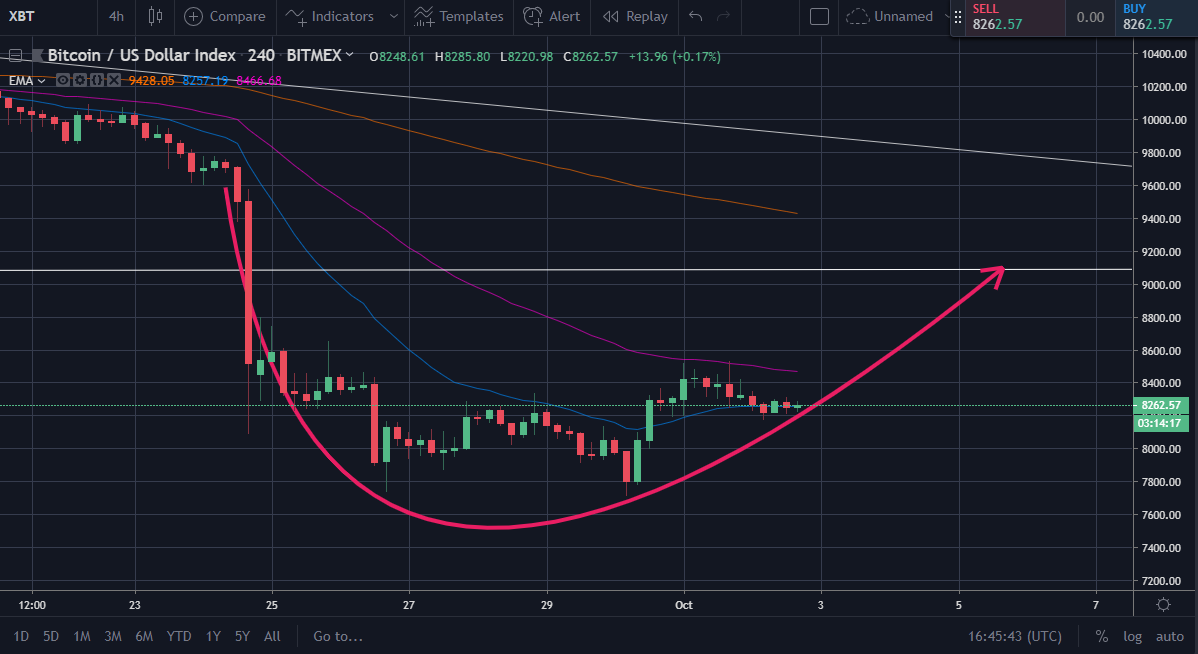 DAILY CHART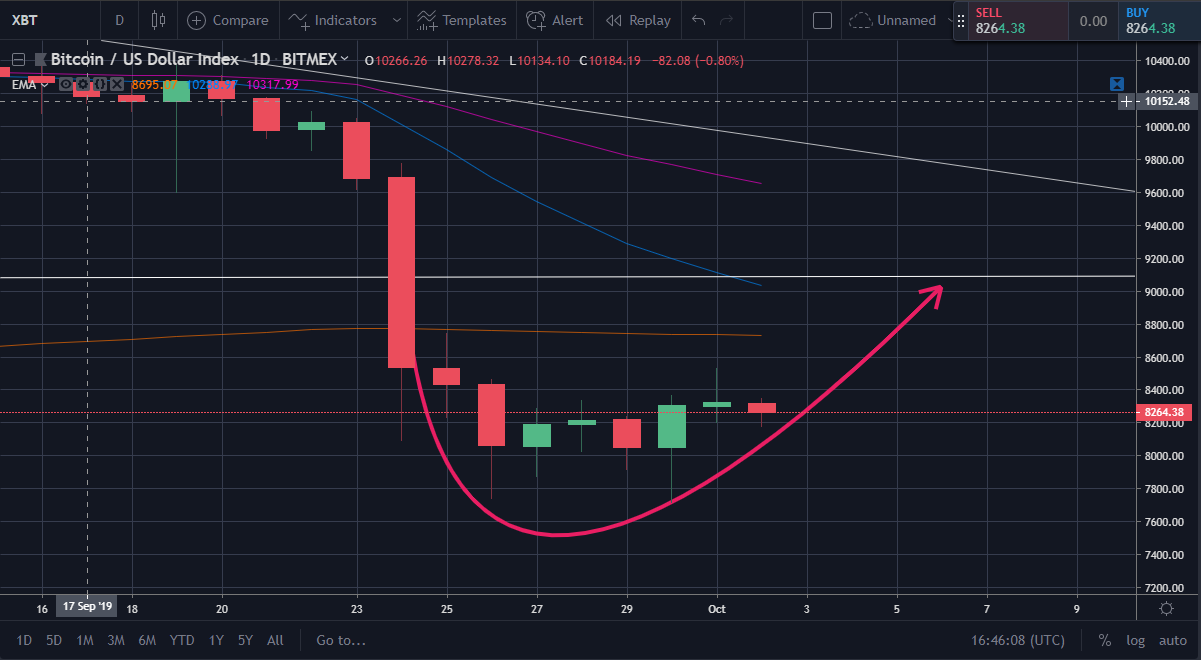 Also we can see some other oscilators and indicators like RSI, MACD, 21 EMA and 50 EMA starting to look like they have bottom out, example RSI is very low on the daily chart, MACD looks like its trying to climb up and in the mid term charts like 1hr and 4hr EMAs are starting to look very healthy too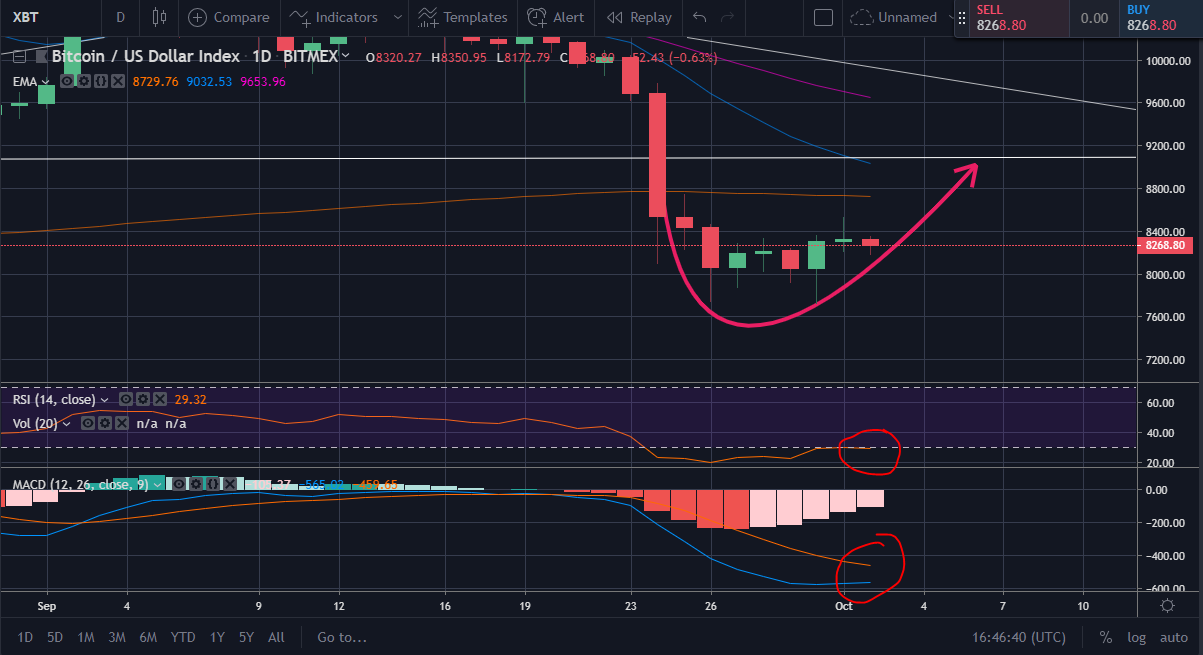 A pump to $9k doesnt mean the price will recover and be healthy again to start an uptrend again, the $9k target has become resistance for BITCOIN and a strong resistance that needs to be break and trade above meaning back into the triangle so the price can then recover, BITCOIN very easy can form a Bart Simpson pattern and then fall back down.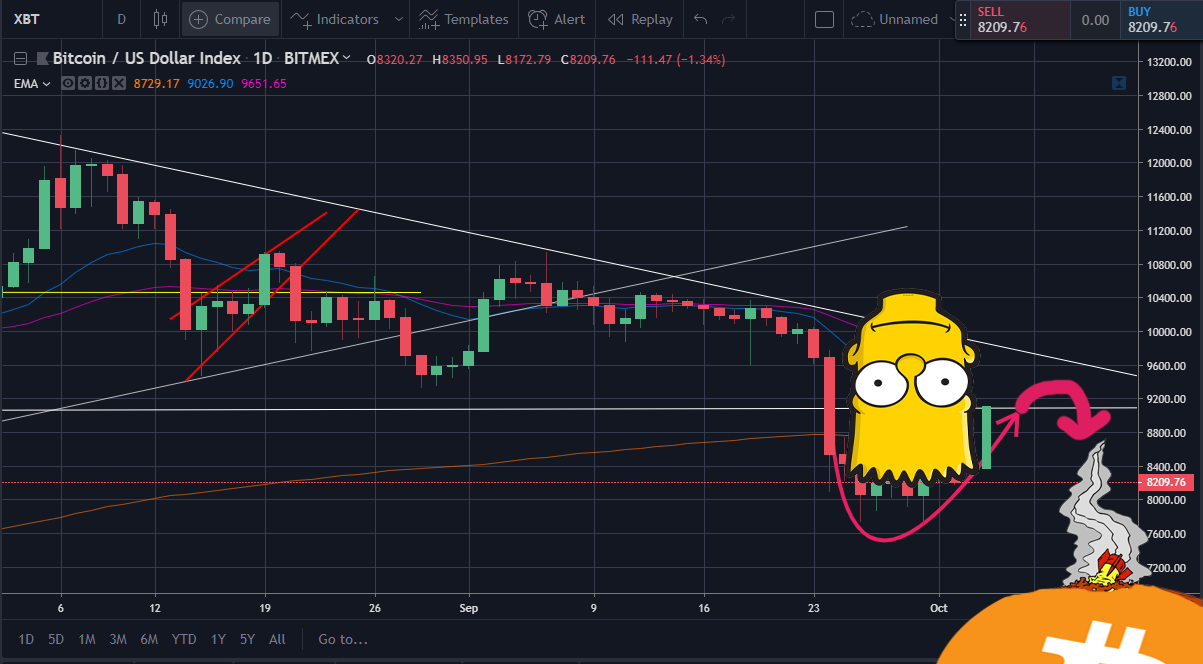 If you are trading futures its is a risky market and liquidation hunting bots are ready to strike, be aware that the current market sentiment seems bearish and a move to the downside to $6k is very likely to happen, the most unexpected move would be a pump to over $9500 but I find it very hard to happen.
THIS IS MY PERSONAL OPINION AND I COULD BE WRONG
If you like the content please click on the first banner at the start of the article that helps or you can upvote this post at https://steemit.com/@rombtc
Good Luck, Thanks
If you would like to make a donation to help the site grow and keep it rolling, feel free at any of this wallets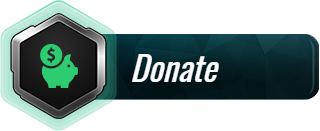 BITCOIN: 1DTk43ycprv5KKN5NKoqxjcUtLXkq7bKH2
LITECOIN: LiY3YyV8xWGh2h8EM9hVeF5pBhamsE9jMY
ETHEREUM: 0xd09e47A64c81aca28cf639FaD1EA428Be4fB6F2E
TRON: TEh2KR6rsa3p81SvbVspSfuEXfoBzTWxZQ
BAT: 0xd09e47A64c81aca28cf639FaD1EA428Be4fB6F2E
...


.

.



DISCLAIMER: The information Cryptoxicate.com or its media channels not limited to Twitter, Telegram, Discord, Instagram, Facebook, or any upgcomming social media platform or internet search engine results is not financial advice. This information is for informational and entertainment purposes only. Any information provided are only and simple thoughts and opinions, you must not follow any of this thoughts and look for a profesional financial advisor since we are not any type of advisors. Dont not get into crypto currencies since its a high risk investment if you do not have the proper guidance and any investment that you made is your own responsability and no one else.