Its fascinating how the crypto space evolves every day, every single project sometimes its an entire universe where so many revolutionary ideas come together, the two most recent ones that got my attention are BLOCKADE GAMES and FRAG TOKEN, both with so many details within the projects that caught my attention at first glance.


https://steempeak.com/blog/@cryptoxicate/fragtokenreview-video-z1zwtbdkux
FRAG TOKEN: one of the best deflationary tokens so far out in the market with so far no mayor flaws on planning and execution, all their DAPPS have work like a clock and its most recent FRAG POWER is a very interesting economics game, not all DAPPS are casino related but all of the are related to multiplying your crypto assets if you use them and play them correctly, I will be making a tutorial about FRAG POWER soon...once I fully understand its basics since its not that easy but non the less FRAG has proven to have a strong community, most of my FRAG TOKENS I got them from my TRONTOPIA SHARES dividends and the price has gone from two tron to currently 7.2 TRON, their airdrop wave four is about to "drop" and this is a token you want to hold for some time and then get some profit.


https://steempeak.com/blog/@cryptoxicate/blockadegames-review-5t1bv2ngx2
BLOCKAED GAMES: I dont know where to start with all the projects that they have on their hands but definitely their most expected is NEON DISTRICT, with that futuristic and at the same time steampunk appearance it definitely got my attention, its success before a product release has been massive with every special character, weapon or upgrade presale sold out , this tells a lot on the gaming side of crypto and its the disruptive ideas like the puzzles within game and crypto rewards within the puzzles that makes it more interesting, dont think it will be easy to get the answers to this puzzles since there are still some without answers like The Function Core with a prize of 15 ETHEREUM still waiting for you at the pineapple arcade.
with all this topics in hand its hard to keep up with all the updates and with real life job its even harder to take time to create the art, thumbnails, banner, social media images, record the video, edit the video, write the article then edit the article, its not easy, I try to be consistent and come up with new content every day but the amount of time is limited for the amount of time required to be a content creator thats the reason I give respect for those that do this every single day without stopping.
If you like the content please click on the first banner at the start of the article that helps or you can upvote this post at https://steemit.com/@rombtc
Good Luck, Thanks
If you would like to make a donation to help the site grow and keep it rolling, feel free at any of this wallets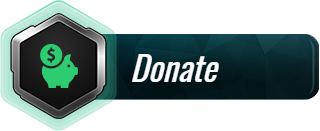 BITCOIN: 1DTk43ycprv5KKN5NKoqxjcUtLXkq7bKH2
LITECOIN: LiY3YyV8xWGh2h8EM9hVeF5pBhamsE9jMY
ETHEREUM: 0xd09e47A64c81aca28cf639FaD1EA428Be4fB6F2E
TRON: TEh2KR6rsa3p81SvbVspSfuEXfoBzTWxZQ
BAT: 0xd09e47A64c81aca28cf639FaD1EA428Be4fB6F2E
...


.

.



DISCLAIMER: The information Cryptoxicate.com or its media channels not limited to Twitter, Telegram, Discord, Instagram, Facebook, or any upgcomming social media platform or internet search engine results is not financial advice. This information is for informational and entertainment purposes only. Any information provided are only and simple thoughts and opinions, you must not follow any of this thoughts and look for a profesional financial advisor since we are not any type of advisors. Dont not get into crypto currencies since its a high risk investment if you do not have the proper guidance and any investment that you made is your own responsability and no one else.