Now that Im going to have my own dedicate space once again Im looking to build up my home lab as I had it before, due to lack of space I had to reduce most of my gear even some is at a storage and other gave it away, looking around online on new ideas to build a NAS since I have some server cpu with ton of ram laying around found this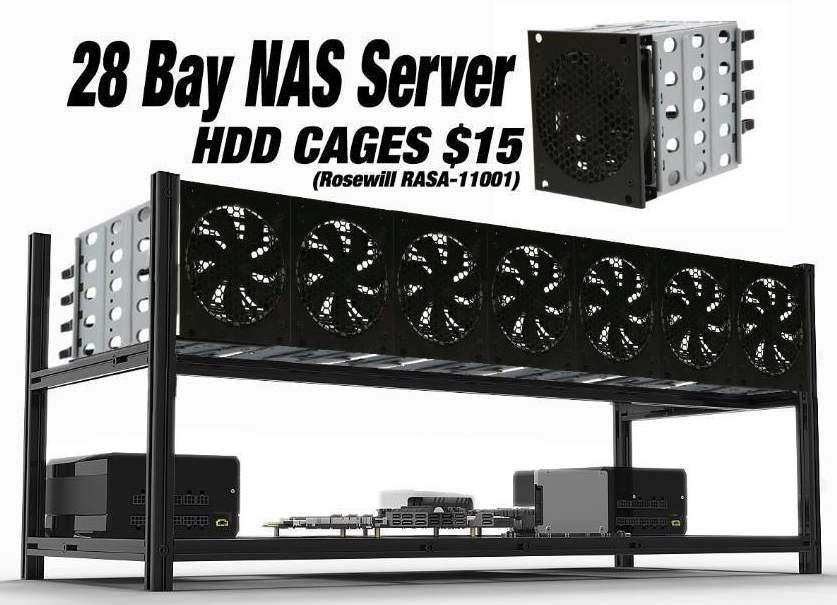 Original post: https://www.ixsystems.com/community/threads/what-the-heck-did-i-just-build-for-under-150-on-amazon-a-silent-cool-28-bay-chassis.74313/
This guy build a nice 28 BAY NAS SERVER that even using 3TB HDD would on raid would be around 60TB that I can build slowly without having to go ALL IN and brake the piggy bank
Reason for building a NAS
-Storage for video projects including raw video and audio
-PLEX Server, want to build up my movie and tv series collection
-Second Backup Solution, I already run a NAS Server but just for backup task
Software in mind: for virtualization I have always use vmware but this time Im looking at unraid for how cheap it is and all the features it has for my home/office storage solution, I will run a few virtual machines on this NAS like Freenas and Plex server to start with just to manage my entertainment center and storage, the pro version is only $129 I find it very affordable.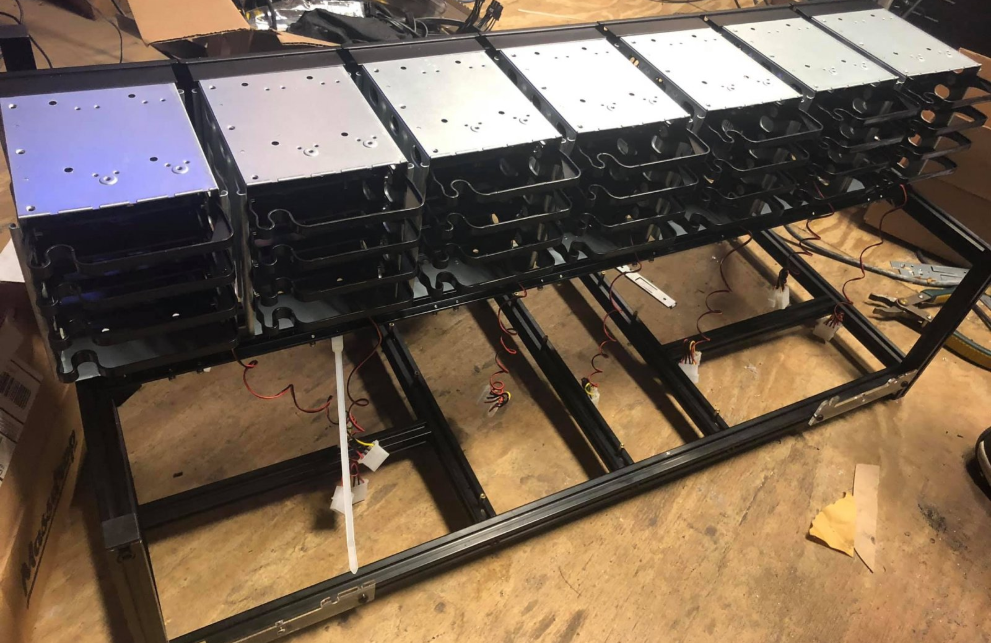 After building the structure, the frame and putting on top all the HDD Cages, would like to close it with acrylic sides and have exhaust fans since that amount of HDD together will need ventilation
Things I have
-EVGA Supernova G1 1000W
-Samsung 500GB SSD
-MSI GTX 1060 6G GAMING X (For transcoding)
-80GB DDR3 1600 ECC MEMORY
-2 x E5-2620 (Yes old 12 Thread Server CPU)
-Supermicro X9DRi-LN4F+ (Board has 4 x 16x PCIE)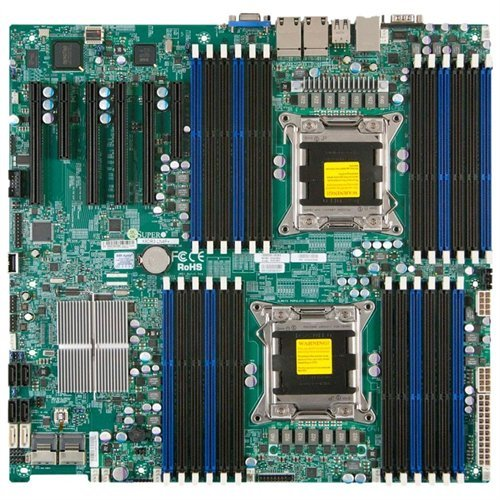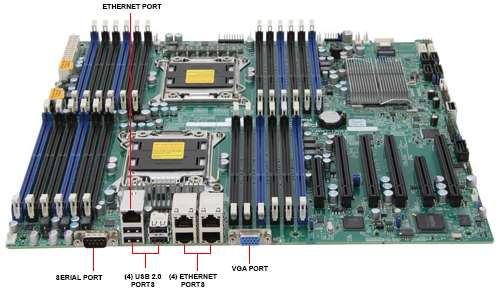 Things need to buy
-Frame
-HDD Cages
-LSI Raid Cards (Havent pick the model yet)
-Looking at 3TB Seagate NAS Drives
For now this is what I have thought since I dont want to spend that much on a 4U Server case like the Norco that may cost me $500+ and international shipping, I may even build the frame locally and buy the HDD Cages, will keep you posted
For computing this should be more than enough
If you like the content please click on the first banner at the start of the article that helps or you can upvote this post at https://steemit.com/@rombtc
Good Luck, Thanks
If you would like to make a donation to help the site grow and keep it rolling, feel free at any of this wallets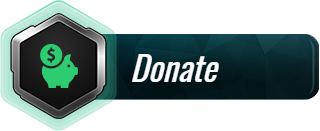 BITCOIN: 1DTk43ycprv5KKN5NKoqxjcUtLXkq7bKH2
LITECOIN: LiY3YyV8xWGh2h8EM9hVeF5pBhamsE9jMY
ETHEREUM: 0xd09e47A64c81aca28cf639FaD1EA428Be4fB6F2E
TRON: TEh2KR6rsa3p81SvbVspSfuEXfoBzTWxZQ
BAT: 0xd09e47A64c81aca28cf639FaD1EA428Be4fB6F2E
...


.

.



DISCLAIMER: The information Cryptoxicate.com or its media channels not limited to Twitter, Telegram, Discord, Instagram, Facebook, or any upgcomming social media platform or internet search engine results is not financial advice. This information is for informational and entertainment purposes only. Any information provided are only and simple thoughts and opinions, you must not follow any of this thoughts and look for a profesional financial advisor since we are not any type of advisors. Dont not get into crypto currencies since its a high risk investment if you do not have the proper guidance and any investment that you made is your own responsability and no one else.