Its been a wile since I posted on this account, this is as mention before just a savings account at more a personal level, lets say a behind the scenes but I have not post since I had a lot at work for the last two weeks from clients as from my actual work, also I have been trying to look for a new place to rent with more space and the possibility of a studio for myself, ever since I started making videos I like it a lot and when I cant make any at least try to post content on STEEM.
It seems Im very close to set a deal for a new place where I will have my own studio/office, will have to look for examples and gather ideas from other people to make this space as useful as possible since is not that big but at least I will now have my own space where I can record at anytime I want without having to avoid awaking the kids or the noise around me, at first I will start with what I got so far and will have to work on getting my current desk, pc and monitors setup and the network too.
I want to buy a couple of things for this new setup on the network and coms:
-New firewall, Im looking at the Unifi USG PRO 4
-Few New Access points, UPA AC Lite
-New Storage server, mostly for backups
-New desktop workstation, repurpuse current for virtualization environment
Also I will have to work on isolating the room probably buy a few acoustic foam panels to get the echo out, I hope all this come true Im very close and I think will be something I will really enjoy, will keep you posted an will document this entire process of pursue something that is really fun to me.
If you like the content please click on the first banner at the start of the article that helps or you can upvote this post at https://steemit.com/@rombtc
Good Luck, Thanks
If you would like to make a donation to help the site grow and keep it rolling, feel free at any of this wallets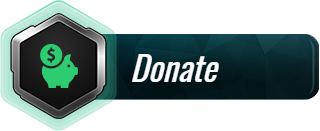 BITCOIN: 1DTk43ycprv5KKN5NKoqxjcUtLXkq7bKH2
LITECOIN: LiY3YyV8xWGh2h8EM9hVeF5pBhamsE9jMY
ETHEREUM: 0xd09e47A64c81aca28cf639FaD1EA428Be4fB6F2E
TRON: TEh2KR6rsa3p81SvbVspSfuEXfoBzTWxZQ
BAT: 0xd09e47A64c81aca28cf639FaD1EA428Be4fB6F2E
...


.

.



DISCLAIMER: The information Cryptoxicate.com or its media channels not limited to Twitter, Telegram, Discord, Instagram, Facebook, or any upgcomming social media platform or internet search engine results is not financial advice. This information is for informational and entertainment purposes only. Any information provided are only and simple thoughts and opinions, you must not follow any of this thoughts and look for a profesional financial advisor since we are not any type of advisors. Dont not get into crypto currencies since its a high risk investment if you do not have the proper guidance and any investment that you made is your own responsability and no one else.