Bangga menjadi guru adalah balas dendam terbaik atas bangga dengan dosa-dosa.
2 tahun yang lalu
Ketika sedang bersantai di depan kamar hotel, seteah ikut meramaikan kegiatan anak muda di ibukota, sendirian dan meneguk segelas kopi. Tiba-tiba HP-ku berbunyi, dari nada deringnya sih aku langsung tau ada pesan WA masuk, cuma tak kuhiraukan, berbunyi lagi, tak kuhiraukan lagi, malah makin lama bunyinya semakin menjadi-jadi.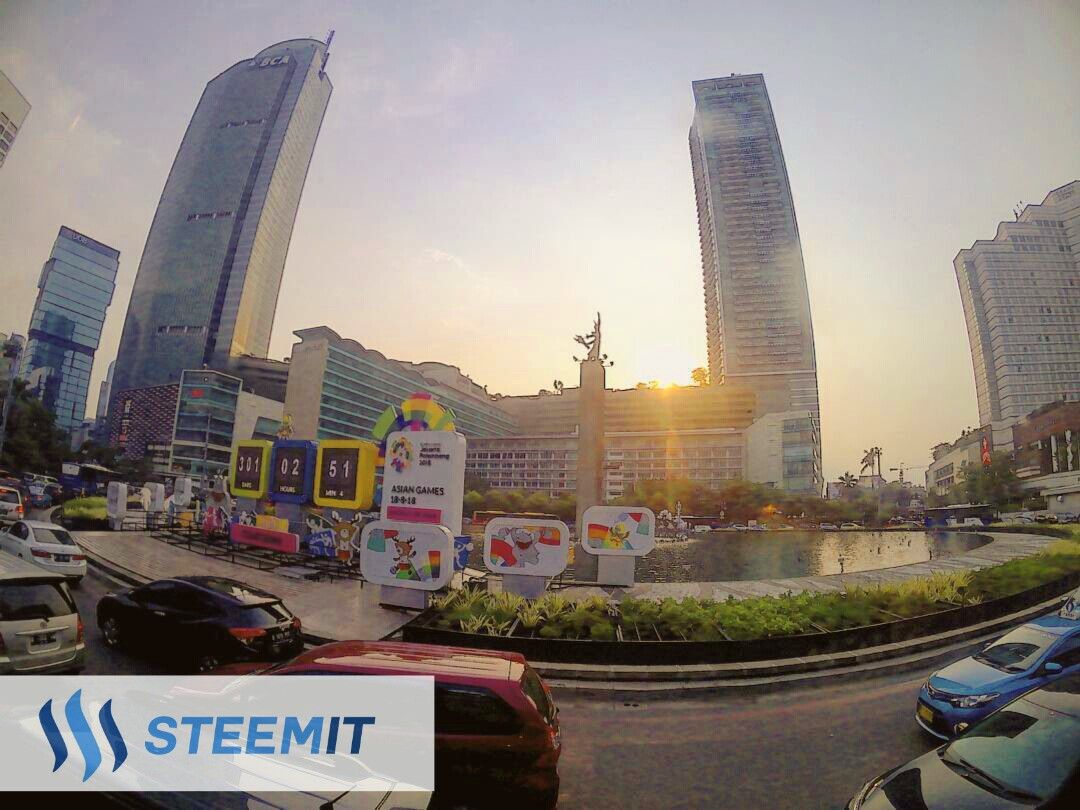 Karena penasaran, Aku bukalah pesan masuk. Ternyata pesan yang banyak itu dari satu orang yang sama, kawan lama yang baru ketemu lagi 2 bulan yang lalu setelah 3 tahun nggak jumpa. Kami bertemu di warkop tongkrongan, sejak beberapa hari minggu lalu dia paling kepo dengan segala tindak-tandukku, tepatnya paling mengganggu.
"Man sedang apa, sholat asharlah dulu, sudah mau habis waktu ni, kan hina kali lagi asik ngejar dunia tiba-tiba mati", itu pesan pertama darinya. Pesan-pesan selanjutnya ya biasalah, nggak penting banget isinya cuma 'P' aja, nampak kali orang ini belum mampu move on dari PING-nya BBM.
Kubalas singkat "Eh Jar, urus saja hidup kau dan stop ngurusin hidup aku", itu saja, lalu kunonaktifkan HP saking gak mau diganggu lagi. Mungkin kami memang cocok dalam banyak hal, cuma muak aja dengan sikap sok alimnya, ngingetin inilah, ngajak itulah, dan pesan-pesan 'mengganggu' lainnya.
Kalau diibaratkan MLM, Fajar kawanku ini adalah member baru yang paling semangat mencari member baru lagi. Bahkan saking ngebetnya untuk sukses dia bisa saja rela meninggalkan kegiatan yang selama ini dia jalani, meninggalkan bangku kuliah misalnya. Begitu juga dengan kawanku yang satu ini, ia jadi fanatik banget dengan agama, sampai-sampai melarangku pakai jasa bank konvensional, padahal dulu dia adalah nasabah dengan pendapatan bunga terbanyak.
Malamnya kuaktifkan HP, aku perlu mengunduh beberapa gambar dan video yang akan aku tampilkan besok pada teman-teman. Setelah kurasa cukup, meski tau ada pesan masuk dan yakin banget salah satunya dari Fajar, aku memilih gak membukanya dan melanjutkan untuk menikmati sendunya malam di rooftop hotel, kali ini aku ditengah orang-orang setengah sadar karena pengaruh alkohol.
Menjelang tidur, kubuka pesan dari Fajar, isinya panjang dan ditulis dengan huruf kapital semua. Akhir pesan panjang yang dikirimnya adalah "Taubat atau dimatikan". Sampai disini nguapku makin menjadi-jadi, aku langsung tidur dan lanjut dengan mimpiku sendiri, menikmati hidup, menikmati segalanya.
Bersambung...
---
Proud to be a teacher is the best revenge for pride in sins.
2 years ago
While relaxing in front of the hotel room, after enlivening the activities of young people in the capital, alone and sip a glass of coffee. Suddenly my cell rang, from the ringing tone, I just knew there was an incoming message, I just ignored it, rang again, I did not know it anymore, even the more the noise became more and more.
Out of curiosity, I open the incoming message. It turns out that a lot of messages from one the same person, old friend who just met again 2 months ago after 3 years did not meet. We met at the coffee shop, since a few days last week he was the most fake with all my actions, exactly the most disturbing.
"Man is what, first ashar prayer, is going to run out time ni, it's despicable again chaos the world chasing the world suddenly dead", that's the first message from him. The next message is yes, it is not important that it is just 'P', it seems that this person has not been able to move on from his PING BBM.
I replied briefly "Eh Jar, take care of your life and stop taking care of my life", that's all, then I disable the HP was not want to be disturbed again. Maybe we do fit in a lot of things, just sick of it with the attitude of pious alimnya, ngingetin this, invites that, and messages 'disturb' other.
If likened to MLM, Dawn my friend is a new member of the most enthusiasm looking for new members again. Even so ngebetnya for success he could be willing to leave the activities that had been he lived, leaving college for example. So also with my friend this one, he became so fanatical with religion, to the point of forbidding use conventional bank services, whereas he used to be the customer with the highest interest income.
At night I turn on HP, I need to download some pictures and videos that I will show tomorrow to my friends. After I think enough, even though I have an incoming message and I'm sure one of them is from Fajar, I chose not to open it and continue to enjoy the night of the rooftop hotel, this time I am half-conscious people because of the influence of alcohol.
At bedtime, I opened the message from Fajar, it was long and written in all capital letters. The end of the long message he sent was "Taubat or off". Until here nguapku increasingly become-so, I immediately sleep and go with my own dream, enjoy life, enjoy everything.
Continued...
Follow me @sisilain and upvote, Thank you.