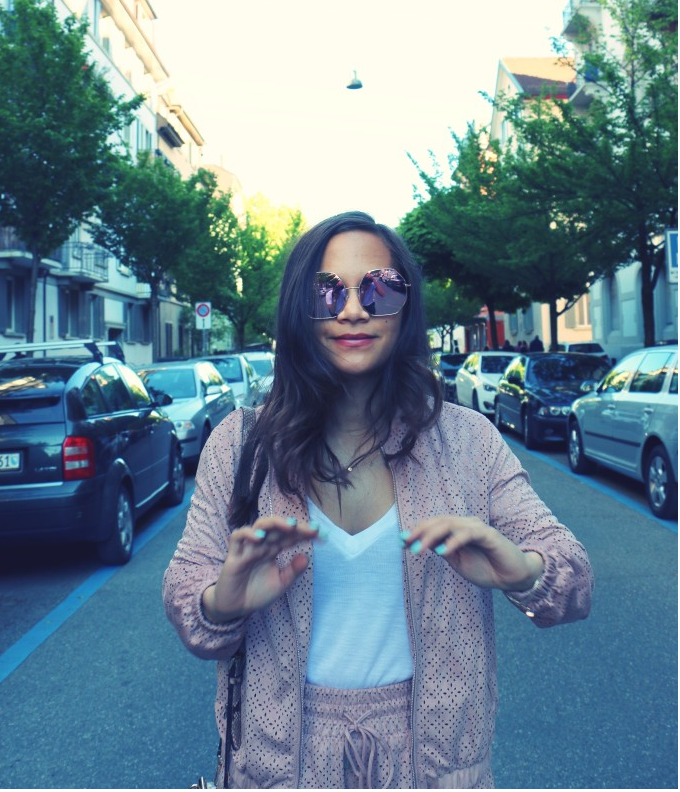 By now, summer in Switzerland is a faint memory. The warm feeling of the sun on your skin is distant memory, and I no longer wake up with the sun shining. Instead, when the alarm goes off in the morning, I wake up to the dark. I'm sure I'm not the only one who will probably snooze your alarm a few extra times just so you can stay in the comfort of your warm bed, instead of placing your bare feet on the cold floor? #Guilty.
While summer and shorts and swim off-shoulder-tops are far away, we will cheer you up with a little throw back and infuse a little color in your (mon)day. This outfit was shot at the end of summer, where a light jacket is advised, but shorts are still okay.
I love a good pastel color – especially in summer. This pale pastel pink was just girly enough for me, without having to look like a Barbie – plus the color looks great with a (somewhat) tan! Pair it up with a casual set of sneakers, some cool sunglasses and a poppin' nailpolish, and you're good to go!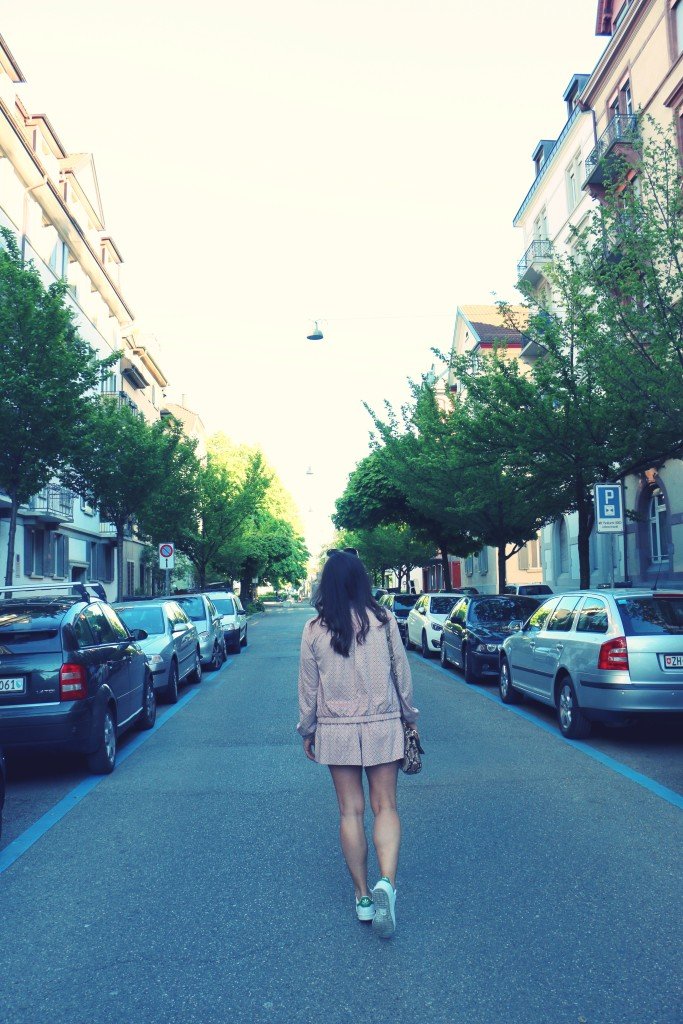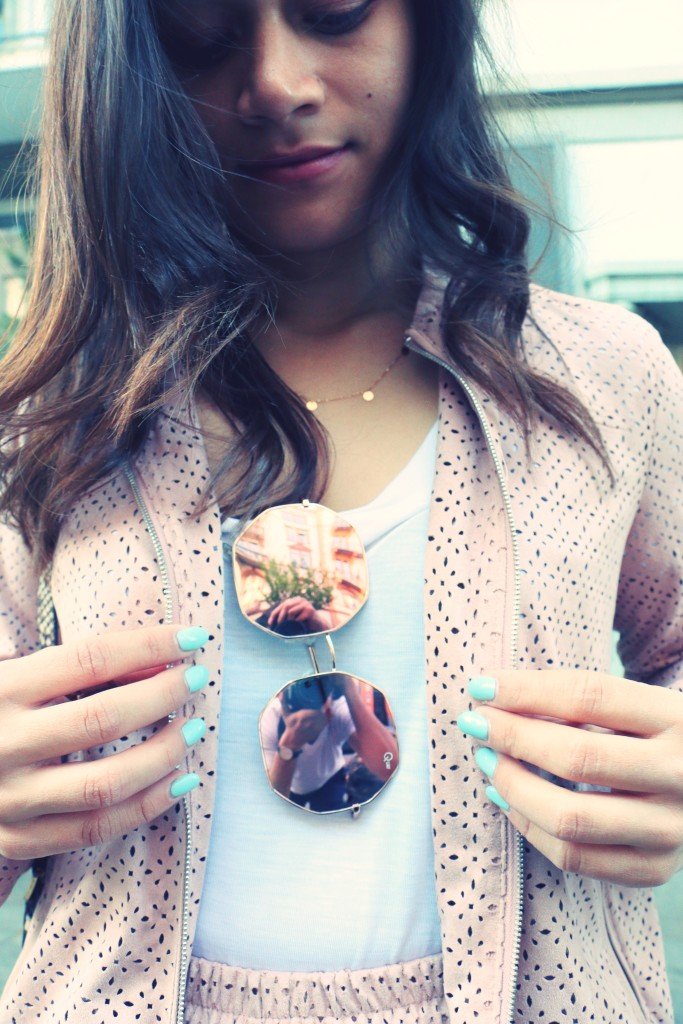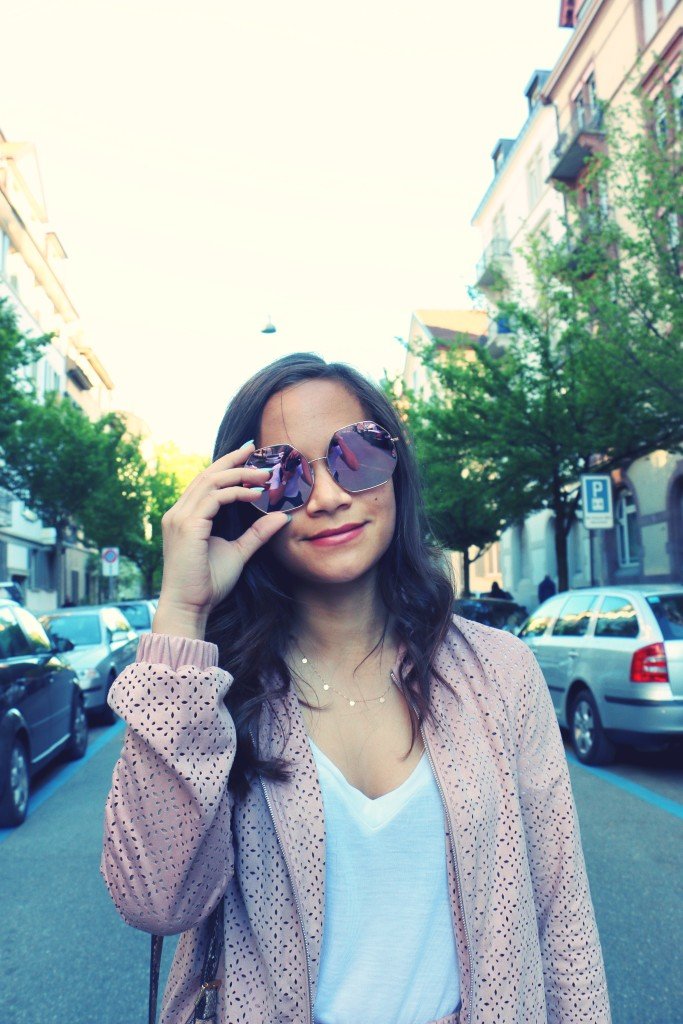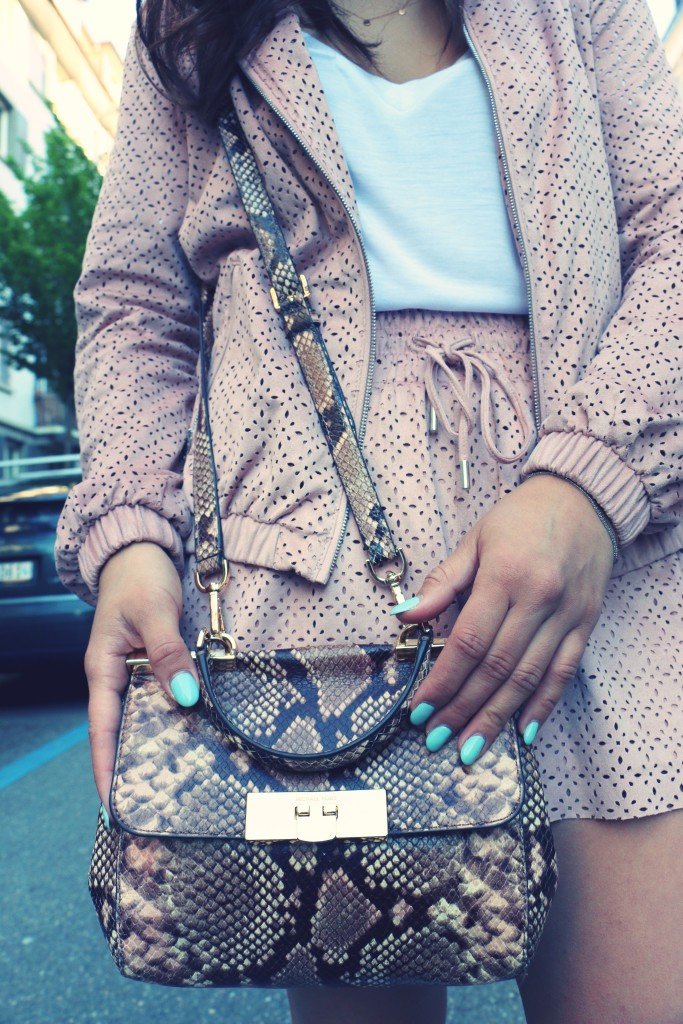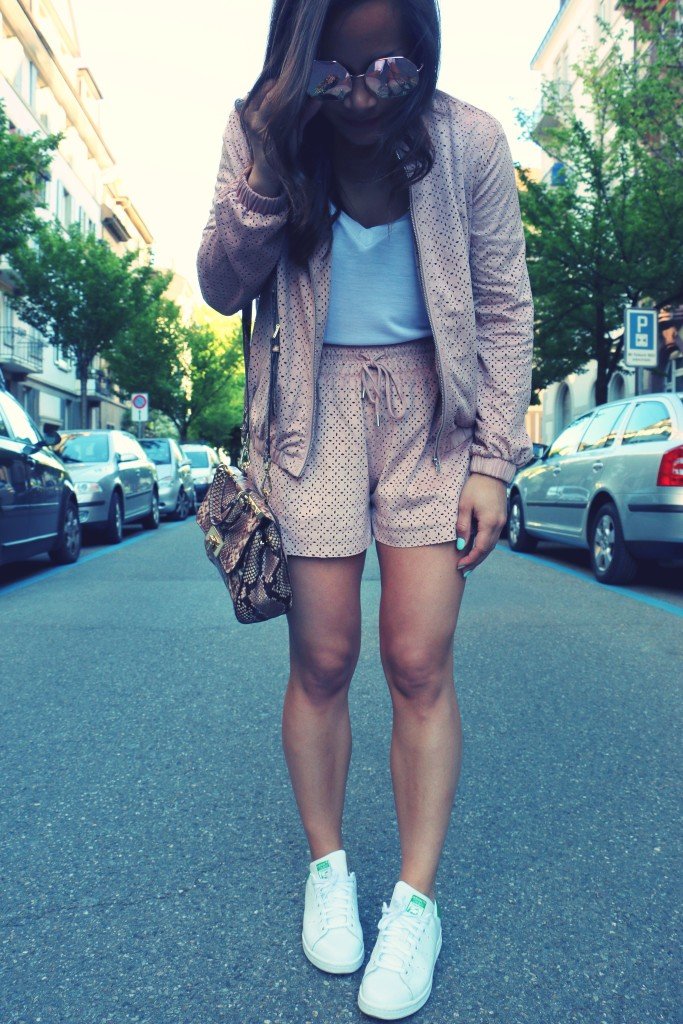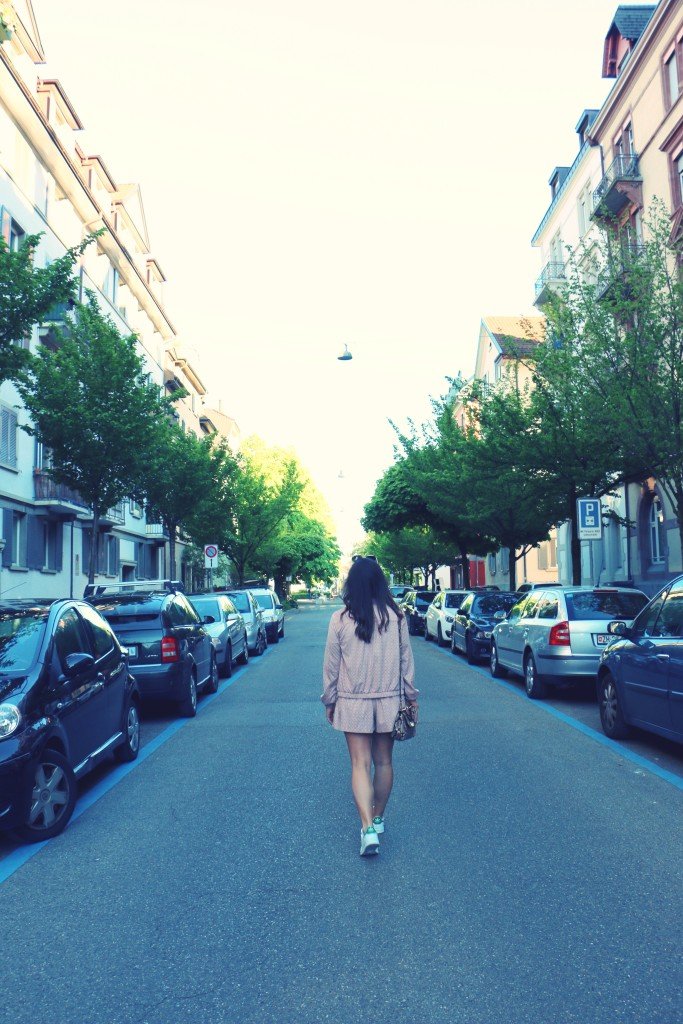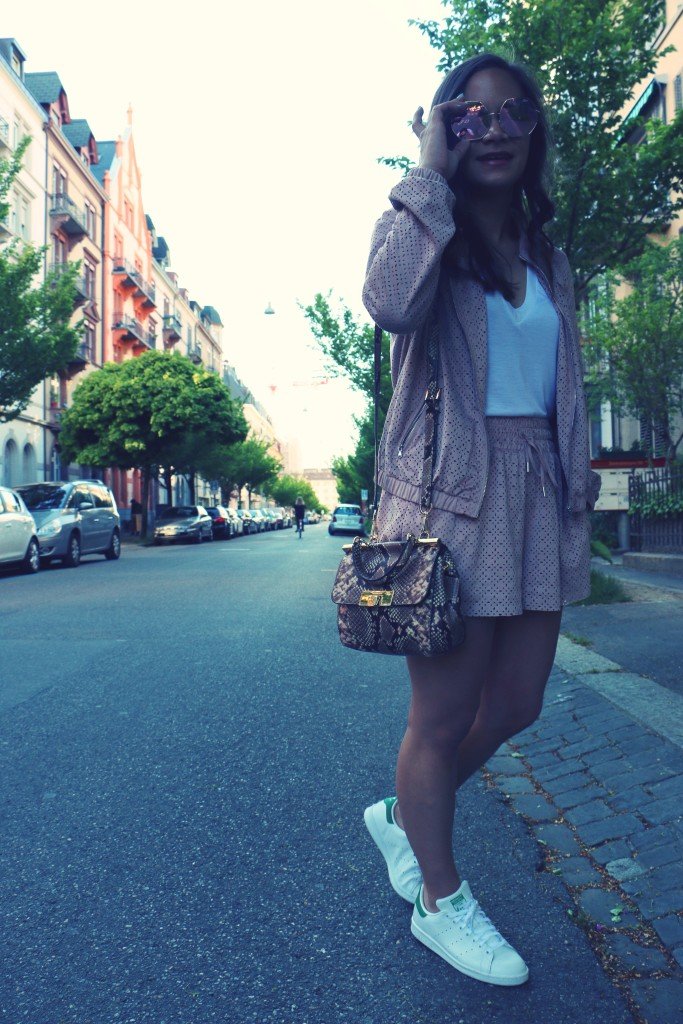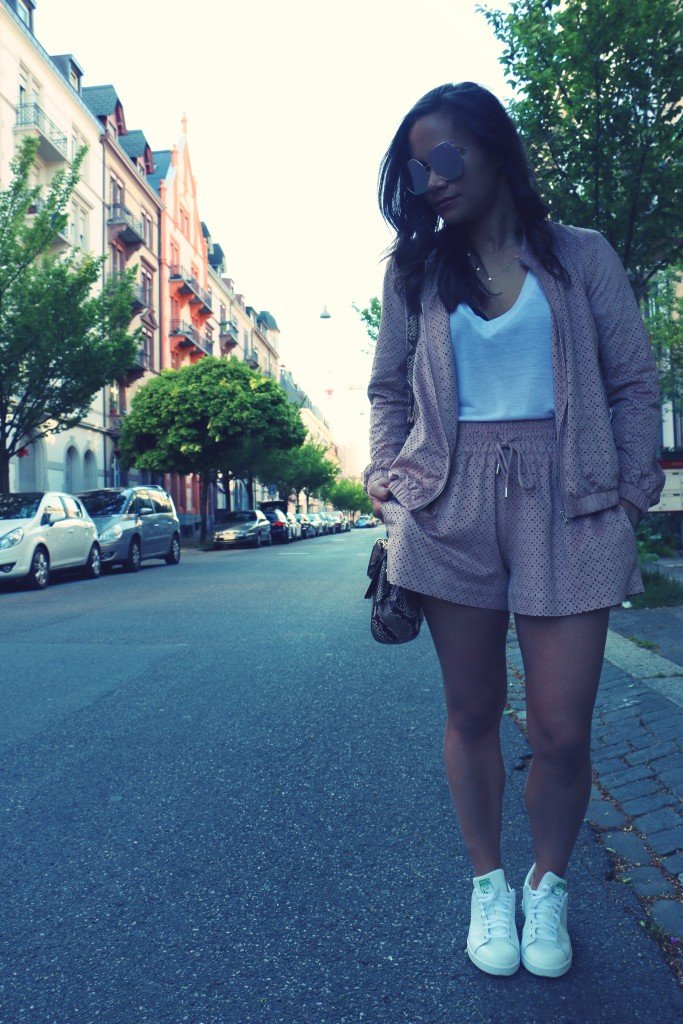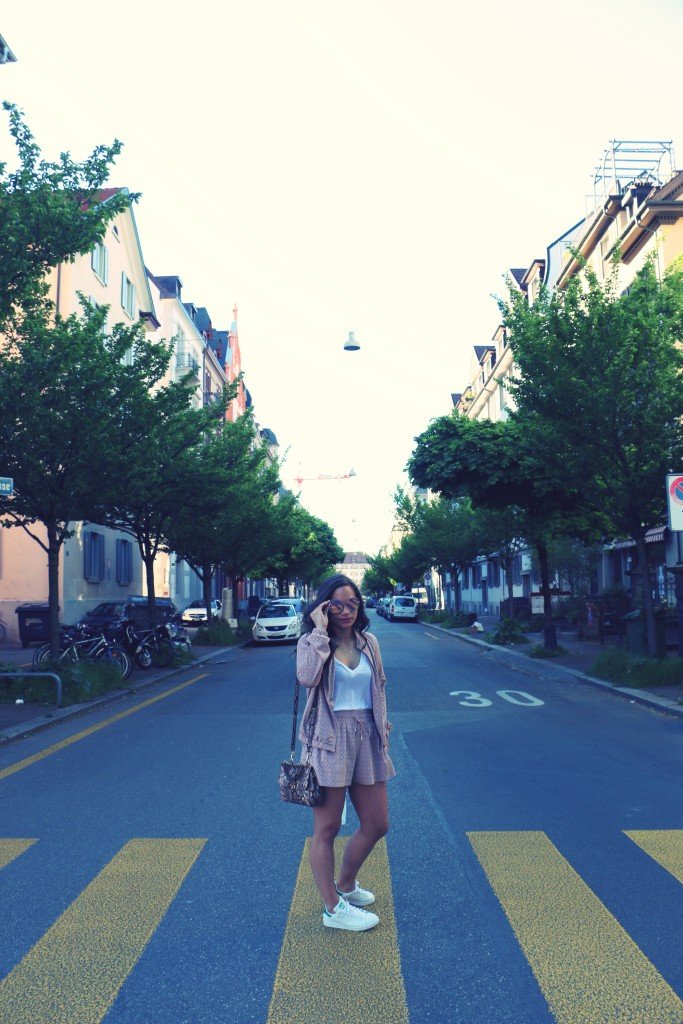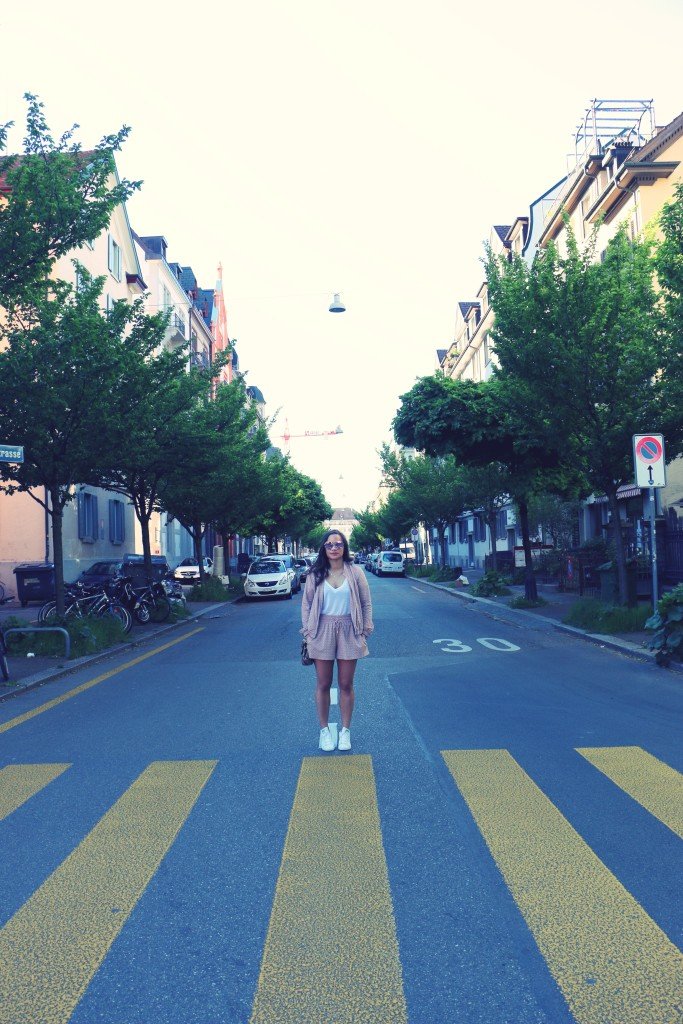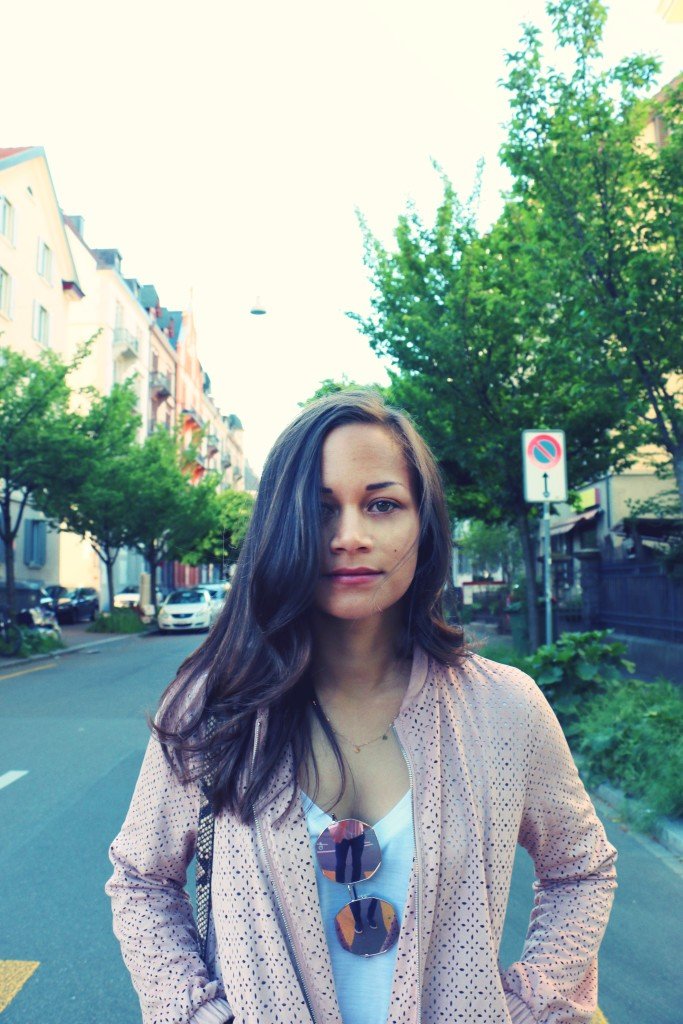 Outfit Details:
Matching Shorts & Jacket: Zara
White Tee: H&M
Sunglasses: Quay
Shoes: Adidas Stan Smiths
Bag: Michael Kors
Nailpolish: OPI's To Infinity and Blue-Yond
Tell us – are you a winter child, or are you like us and crave the sun?
Love,
Rosalina x
Note: Post exclusively for Steemit.