Remembering the day we met Feather the chicken.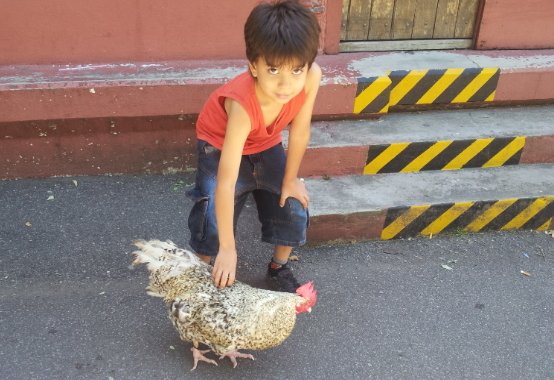 It was a day at the zoo and we were making the rounds to see all the animals that we could.
Then we found a poor bird with a gimp leg and the boys were so happy to be able to pet her and talk to her.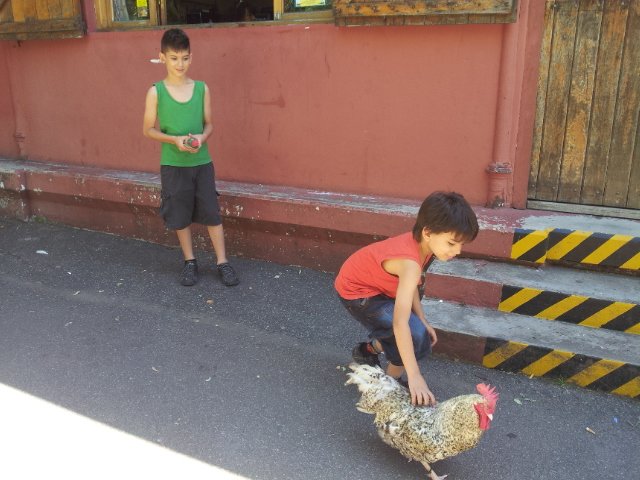 Feather obviously did not want small children chasing her because she could not walk well. But after a few escape efforts, she gave in and let the boys get close. She found out that the boys only wanted to be friends with her.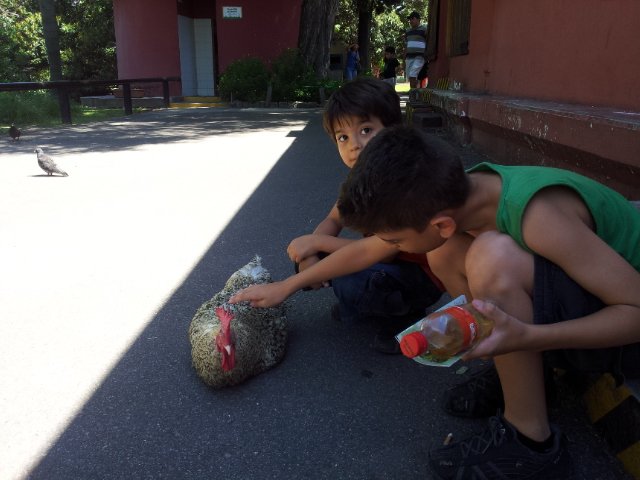 We ended up missing part of the zoo but gained a friend.
Since then, the zoo has closed and is being renovated. There will be no animals to speak of when it fully reopens, but there will be no charge to get in either.
I was there a few months ago and did not see any sign of Feather but she is well remembered by a couple of kids who spent some time with her.