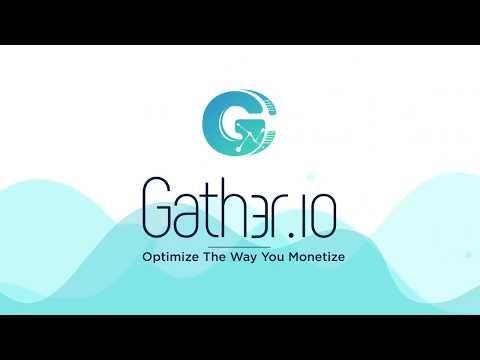 Enter A New Era of Web Monetization
How Gath3r lets you monetize your blog without paid advertising
Introduction
For Internet users, searching the internet is not really free anymore. We are bombarded by ads that track our every click. Our personal and browsing data is collected and sold without our knowledge or consent.
For bloggers and app developers, gone are the days when a site progressed up a search engine list as it attracted more visitors. When quality content and an enjoyable user experience ranked.
Now the top spots are taken by advertised sites while complex, often secret, algorithms dictate which pages rank highest. This is what Google has brought us to.
What can an ethical blogger do? Is there an alternative? A way to monetize your blog or app without paying for ads and playing Google's game?
There is now. The solution is Gath3r! Read on to Enter a New Era of Web Monetization.
What is Gath3r?
Gath3r is a cryptocurrency miner developed to reduce a website's dependence on advertising revenue by offering an alternative form of monetization. After user opt-in, the code uses the excess GPU and CPU computing power of the user to passively mine the Gath3r cryptocurrency – GTH.
A brief explanation of Gath3r cryptocurrency mining
Cryptocurrency mining involves enabling new blocks in the blockchain. A new block in the Gath3r chain, or any other cryptocurrency, can only be enabled with a complex code, called a hash. Once the Gath3r code is installed on a site, visitors can elect to use their excess computing power while they're browsing to allow the Gath3r code to try to figure out the hash.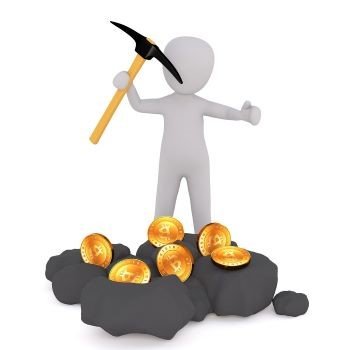 When a website submits the correct hash, the webmaster enables the block, which grows the Gath3r ecosystem and enhances the value of the Gath3r token. The system then rewards the site owner with a payout, which can be in tokens, BTC, or, where permitted, in cash.
The payout increases based on the number and length of visitor sessions. This can replace income from paid advertising, allowing an ad-free experience for site visitors. In addition, the site owner may elect to reward their loyal users by sharing a percentage of the commission with them through Gath3r's loyalty program.
Another innovation in mining – merged mining
A further benefit is that Gath3r's blockchain will support merged mining of that blockchain via auxiliary chains. Merged mining allows two different cryptocurrencies based on the same algorithm to be mined at the same time. This allows low hash powered crypto currencies to increase the hashing power behind their network by bootstrapping onto more popular crypto currencies.
The parent Gath3r chain allows new and existing coins to use its hashrate. By doing this, Gath3r is able to:
provide better profitability for web-miners,
stop centralization (the 51% attack), and
eliminate other issues associated with new coins and low hash rates.
How does Gath3r improve the visitor's experience?
By installing Gath3r on your site you improve the experience for your visitors because you are no longer reliant on intrusive advertisements to generate income.
No data is collected while the visitor navigates the site, maintaining privacy. The user must consent to the use of their CPUs for mining, ensuring transparency and again, user privacy. Site owners will be able to choose to let users browse certain areas of their website for free while visiting other sections will prompt a pop-up for opting in.
Thus, your loyal visitors are paid to stay on site and explore your content. They can be paid in bitcoin, GTH, or cash (where allowed).
How does Gath3r improve business outcomes?
As an ethical blogger, app developer, educator, you want to provide your site visitor and app users with a quality experience. Previously this meant paying for ads or requiring subscriptions to provide enough income to sustain the site/app.
With Gath3r, the visitor experience is free of intrusive ads. You reduce your advertising budget and your reliance on Google for traffic. Revenue is generated by your loyal visitors who opt-in to allow the use of their spare computing power. In return, visitors are rewarded with an ad-free browsing experience. With the Gath3r loyalty program you can even reward them financially.
As a site owner, you generate further revenue from merged mining and staking.
Conclusion
A new era of monetization is here. An era that will not be reliant on paid advertising to generate income from blogs and apps. An era in which data security and visitor privacy is more important than a click on a sexy ad.
Gath3r is at the forefront of a new era in web monetization. With Gath3r you:
liberate your website from advertising,
generate an ethical income from your quality blog or app, and
reward loyal followers with ad-free browsing and financial incentives.
Check out the Gath3r website for more information.
For more free information about how content marketing benefits the crypto community:
Check out the ICOWriter Blog!