We heard a dog 'woof' around the back patio last night, and I went out to investigate.
I heard the dog run off into the dark as I opened the screen, but then what I found on the walkway was a surprise. It was a 'dead' possum. I hadn't noticed a dead possum on the path earlier, so it looked like the dog had just gotten him.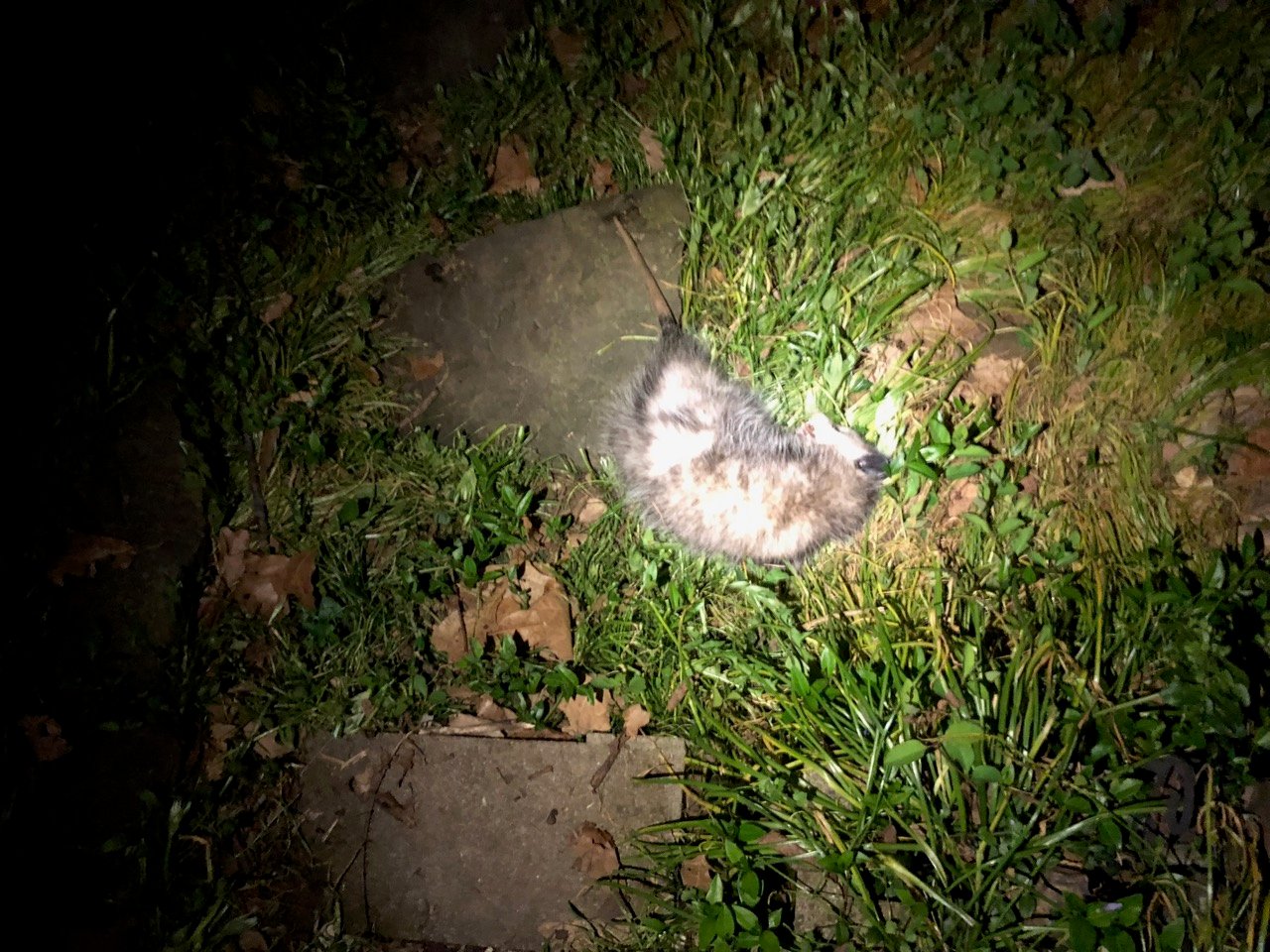 He's faking it.
How did this happen? There was no scuffle, no fight. Just a single "woof", and it was all over for the poor opossum.
After I got the above photo, I went past the lifeless possum to listen for the dog again, but the garden was quiet.
I'd heard that when a possum is frightened or startled they will faint, collapsing in the face of danger, and will even emit a deathly scent while they're passed out so that predators will leave them alone. This is one of the reasons that the humble possum is one of the oldest living mammals on the planet, a species that has been easily surviving since the dinosaur days.
No dogs about, I went back up the path towards the house, and was not surprised to see the little faker standing there, looking a little confused, but very much alive.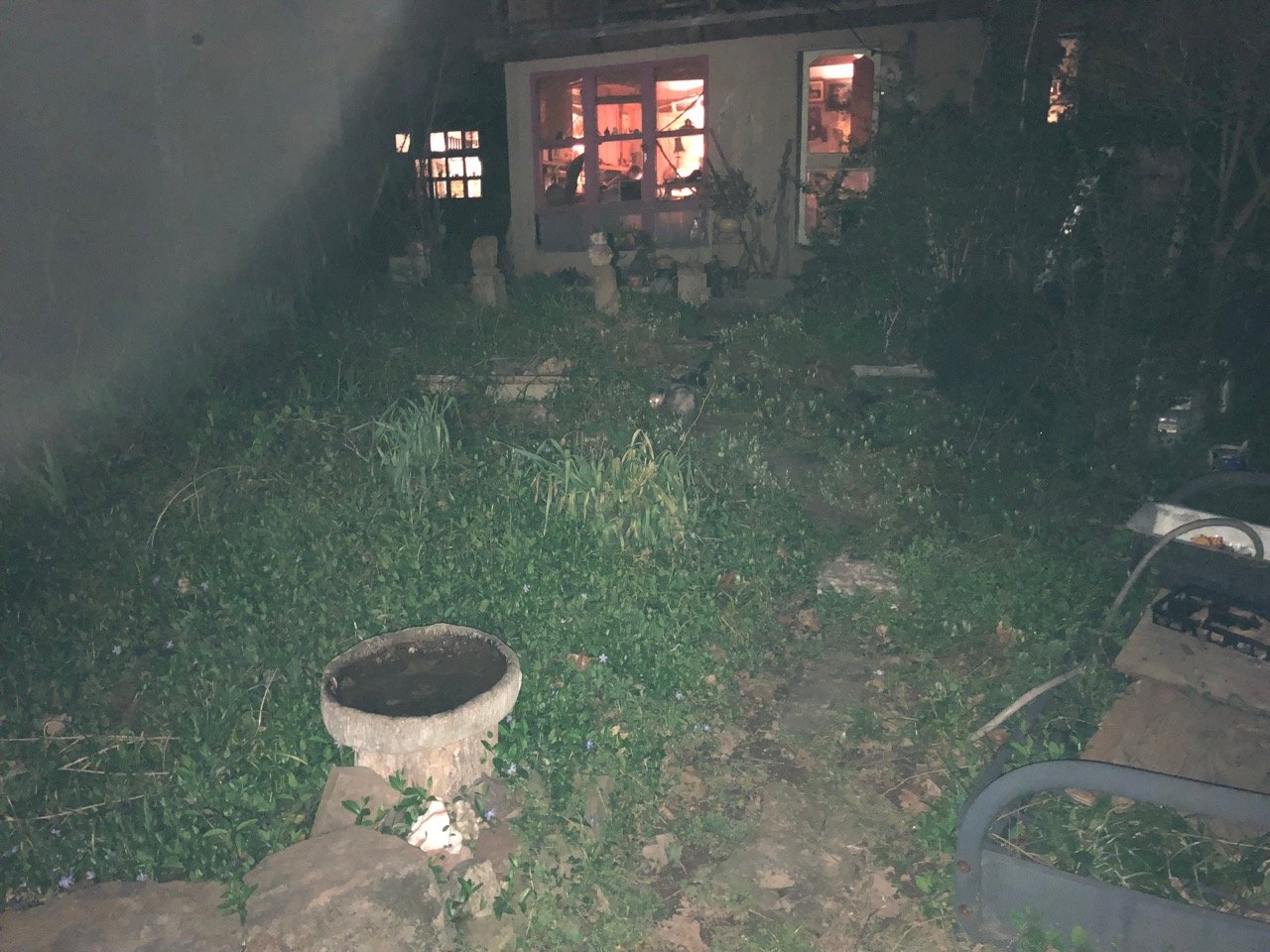 Right in the middle, with the glowing eyes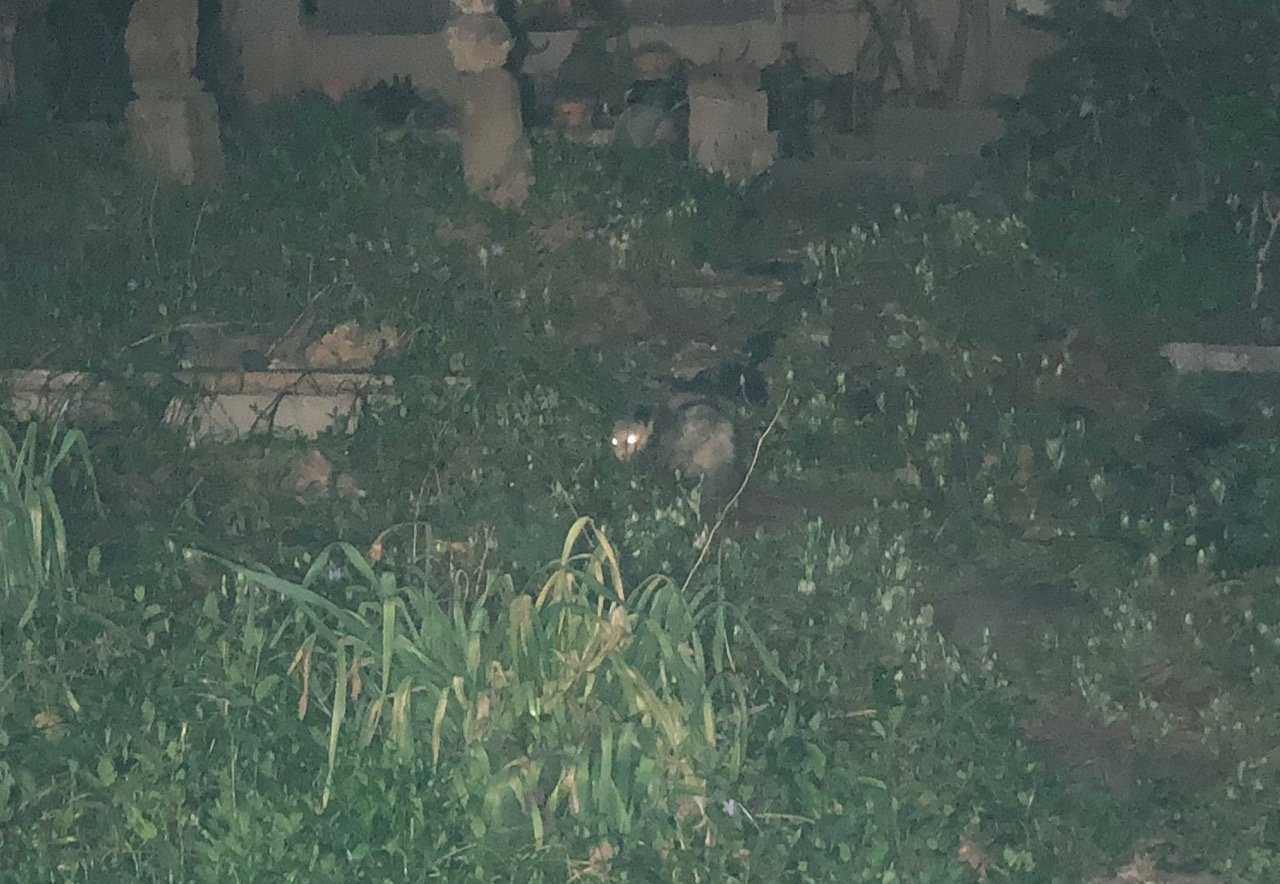 I backed up and went all the way around the house so he wouldn't mistake me for the dog that had relieved him of his living daylights a few minutes before.
So there it is; possums really do play possum, and this one probably laid there for 3 or 4 minutes before standing up, blinking, and eventually going back to its usual routines of checking the cat's bowls for food. Then it was off to do more marsupial stuff, those possummy things that they do.
---

thanks for looking in!