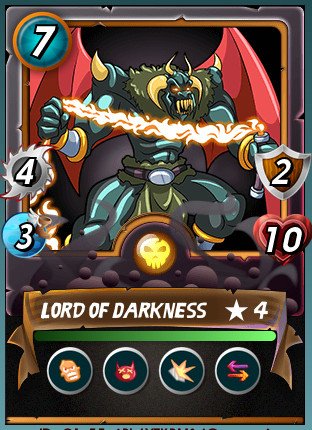 Not playing much lately.
No time for tournaments but played few.
A lot of fun but also require a lot of time.
SteemMonsters report
2018
-329.715 STEEM + +0.285 SBD
January
Spent 214.047 STEEM (Cards).
Gained 3.471 STEEM (Cards).
Gained 1.459 SBD (Cards).
-210.576 STEEM + +1.459 SBD
February
Spent 53.577 STEEM (Cards).
Gained 2.000 STEEM (Trounaments).
-51.577 STEEM
March
Gained 6.000 STEEM (Tournaments).
+6.000 STEEM
April
Just fun.
Total
-585.868 STEEM + +1.744 SBD
Given current prices of STEEM it's somewhere around $200 spent on a game.
It's $1.11 / day. That looks less crazy.
What is cool here is that it's not lost. It's just frozen in cards.
Be warned, though, that their value could drop over time.
They could go up too, but for now I will treat it as money spent.
Free card
Use my reference link to signup and let me know. You will receive a free beta card.
Time is money
If you have plenty of time to waste but no money for a Starter Pack, we can still make a deal, contact me on Steem.Chat