In case you have been following my posts lately you would know that soon I will attend a military camp. However,here are some facts I am not sure you are not familiar with about what is okay and what's not to in the military.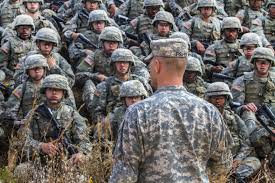 Smartphones are prohibited.Communication is only possible by past generation cell phones or via payphone.
Clothes other than those given by the military are not allowed.
Books are allowed but nobody really has the time or the mood to read them.
The day starts at 6.00 o' clock in the morning and after 22.00 talking is not allowed.
Everything is relatively cheap in the army mini market and in most shops you have a military discount you could use.
Unfortunately,bathing is not number one priority in the military and taking multiple showers could really put you in trouble.Also,clothes washing isn't supposed to happen everyday.