INTRODUCTION
Everyday, new technology is created that improves on existing solutions. The blockchain is no exception and continues to improve, because it is anything but the finished product. The blockchain increases performances in general, but just like other industries, improvements will always come along from time to time.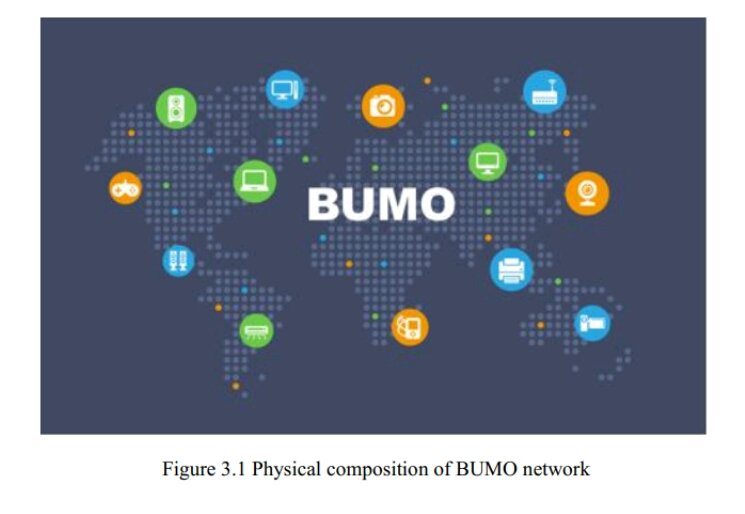 In this case, improvement comes in the shape of BUMO, who have an interest in how value is transferred.
BUMO: UBUQUITOUS TRUST NETWORK FOR NEW GENERATION OF VALUE CIRCULATION
BUMO's vision is to create an ubiquitous network that ensures value can flow without any hindrance. It has a focus on the future value circulation network, and hopes to meet the needs of asset digitization for related industries. At the end of it all, people will be the real beneficiaries of its solution.
Users are the fuel behind the network. To achieve this ubiquitous network, interconnectivity is needed between users.


NETWORK COMPOSITION
BUMO is an open/autonomous network that any device can join as a node. By harnessing the power of the collective, they form a huge ubiquitous network.
PHYSICAL COMPOSITION
NODE: As stated above, any device can become a node. Howbeit, it will need to be an intelligent device.
CANDIDATE NODE: Any node can put in to become a candidate node. Generally, qualified first N nodes are chosen as the candidate node.
VALIDATOR NODE: When a candidate node passes through an election/lottery, it then becomes a Validator node.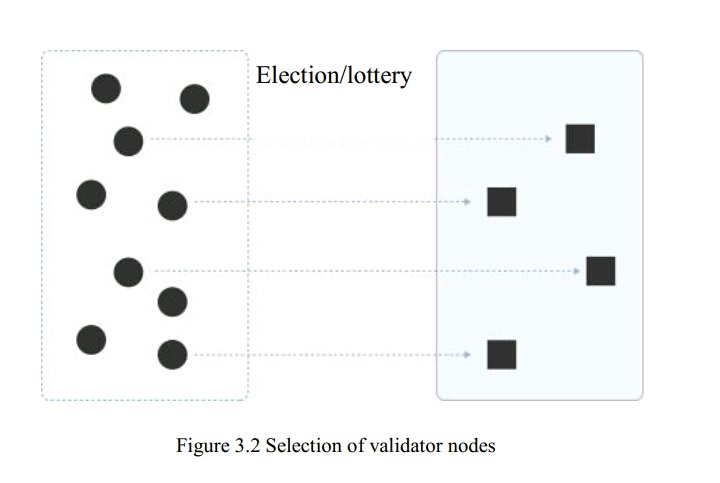 All device nodes are free to be a part of verification of consensus process or data integrity.
Smart devices are free to join the network. They can be used to reduce the threshold of users, and they can also make use of any idle resources. This ensures that the ubiquitous trust network is created and enlarged, as more devices join. In essence, these smart devices create value.
IMPORTANCE OF SECURITY AND DATA SPEED
Security implications cannot be overemphasized. When a network is not secure enough, all of its efforts will be in vain, and user retention will be low. The same goes for speed. In order for users to leave existing/traditional solutions they make use of, data transfer cannot be as poor as it is, on many blockchains.
Users need to know that data stored on the network is secure and that there will be no data leaks, when data is transferred from one point to another. This is a recipe for success.
SMART CONTRACT
On BUMO, smart contracts are executed in BuVM(BUMO Virtual Environment). BUMO has also made sure that deployment of solutions by users is very easy, by creation of assorted templates that will suit the needs of different industries, and grouping them as such.
BUMO makes use of BuContract to ensure that deployment of smart contracts is possible in programming languages such as C/C++, Javascript, and Python. Deployment is also possible via WebAssembly. This ensures that users are already familiar with languages needed for deployment, rather than learning new ones.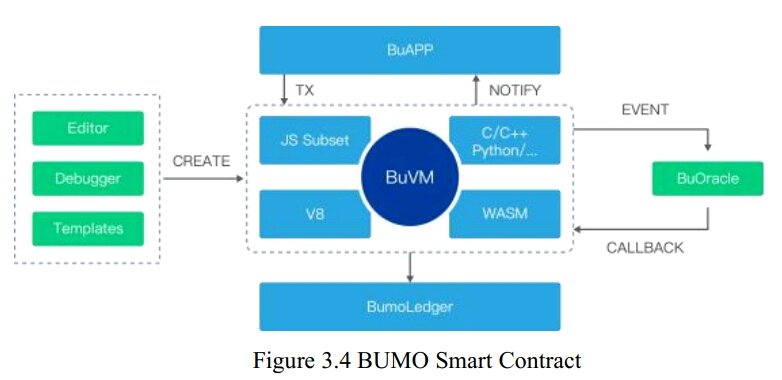 Managing data off chain is possible via two ways:
By establishing a real data contract that is created and maintained by the data provider. A deposit is also paid, and if any wrongdoing occurs, a deduction can occur on this deposit.
With assistance from the Oracle Machine (BuOrcle, BUMO Oracle), the contract ensures that the oracle machine is notified of the data needed via event triggering, which returns to the virtual machine after triggering.
BUMO will support cross-chain interoperability.
WHY SECURE VALUE TRANSFER IS IMPORTANT
Secure value transfer is important because this ensures that users can trust the network, and will be willing to make use of it for the long-term. It also makes sure that critical or sensitive data is protected, and company secrets are not leaked.
THE BUMO EDGE
TRUSTABLE SERVICE INFRASTRUCTURE
The demand for transactions between machines exist, and will only increase as time goes on. As these transactions grow, it will be necessary to meet the needs that will arise, such as transaction speeds. Slow transaction speeds ensure low throughput. High costs will also ensure that the network will not be effective.
FREE FLOW OF DIGITAL ASSET
BUMO has no interest in static assets, but flowing assets. It envisions a world where assets can move from one point to another seamlessly and efficiently, and also gain value. Traditionally, flow range is locked to users of the asset system. But on BUMO, once assets are registered on the network, users holding private keys are free to transfer digital assets all over the blockchain network.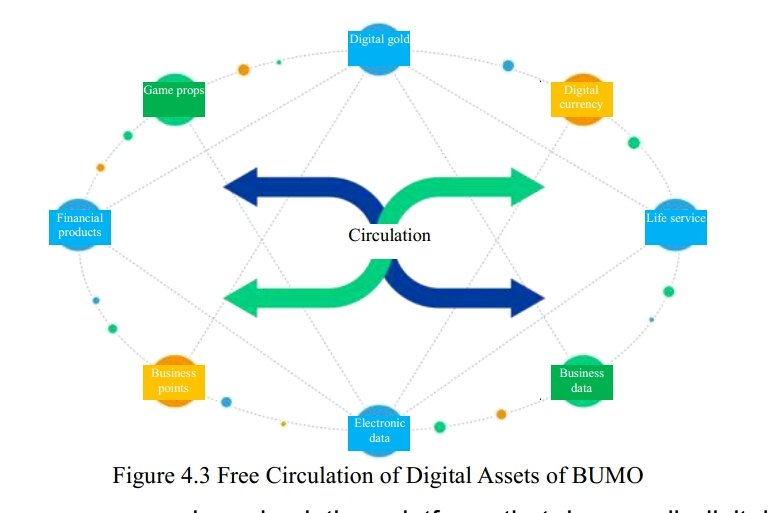 INTELLIGENT IOT VALUE CHAIN
IoT devices are on the increase, and it is estimated that there will be 45 billion IoT devices by 2020. Intelligent devices have the capacity to create value. Such devices that can create and compete in real time create flowing markets from the real world.
The blockchain acts as a universal digital book which acts as a facilitator for transactions.
BUMO hopes to transform the value delivery by creating an intelligent IoT network via decentralization of the value transfer mode at lower costs.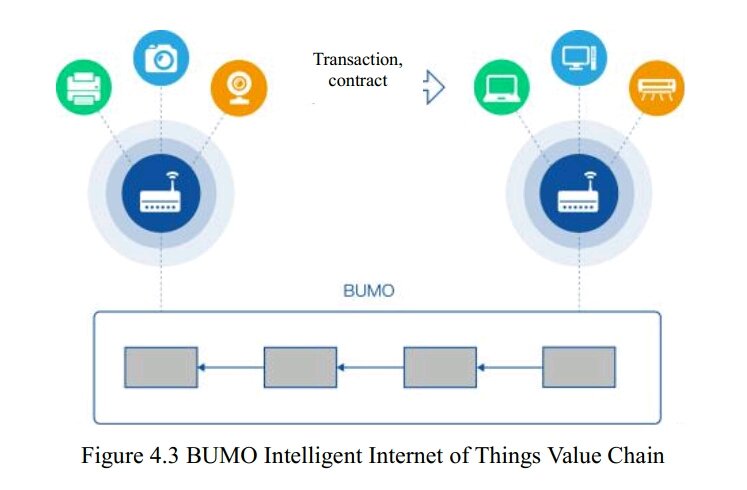 USE CASE
Geenie is a smart device security company that wants to be more efficient and reduce its overhead, by moving to the blockchain.
Ethereum, being the leader in deploying apps is proposed, but a major problem they have is the poor transaction speed on the network.
A network that is robust and ensures that processes initiated can be carried out quickly is needed, seeing transactions and other actions initiated by them and their users will only grow.
Going through BUMO, the board decides it is ideal, due to its robust nature and the fact that it takes all issues into consideration-not ignoring the ubiquitous trust network. Processes initiated are not hampered, and customer needs can be handled over the network.
This ensures that they can focus on growing their business and meeting the growing needs of their customers.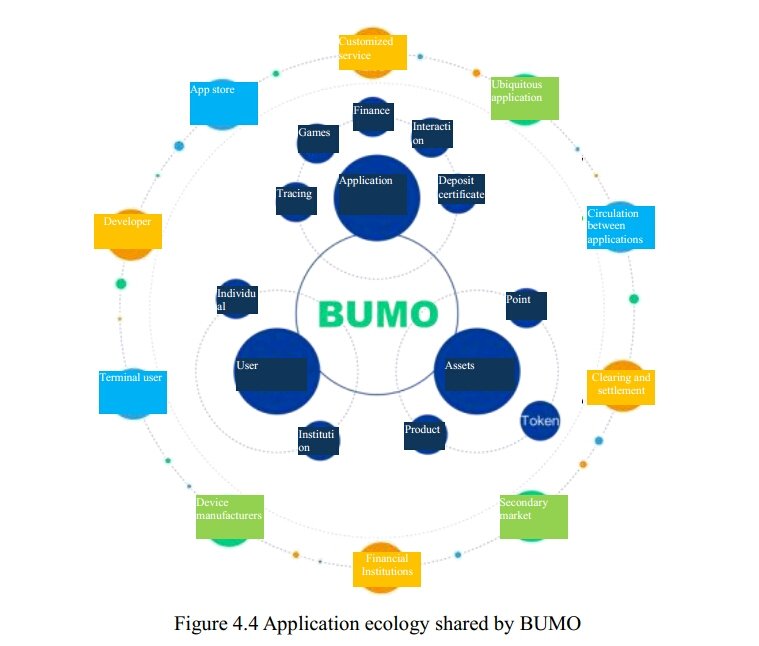 BU TOKEN
This is a native encrypted token that ensures transactions can be effected, settlement and also for intelligent contract fulfillment.
APPLICABLE SCENARIOS
GAS: The fuel that powers transactions on the network.
BOOKEEPING AWARD: Validator nodes are able to get BU from transactions as rewards.
COMMUNITY INCENTIVE: As a tool for rewarding those that help in making the network better. They could be developers or users.
SUMMARY
Non restriction to powerhouse computers ensures that adoption can occur on a massive scale, because a fortune does not need to be spent, to have a node on the ubiquitous network. It also ensures that scaling up can occur rapidly, and user threshold can be reduced. By doing this, more users will be willing to adopt the platform, leading to its expansion.
BUMO's network also ensures that performances are not issues, by making room to accommodate nodes, which ensures that more resources are available and the network is bigger, better and stronger. This is also a major difference between BOMO and other chains.
By laying the foundation to ensure that its users get the best experience, BOMO will also grow, as a result of them getting the best service. This will also attract more users, and seeing it can be a rewarding experience for users that ensure the network thrives, it can only get better from this point onward.
TEAM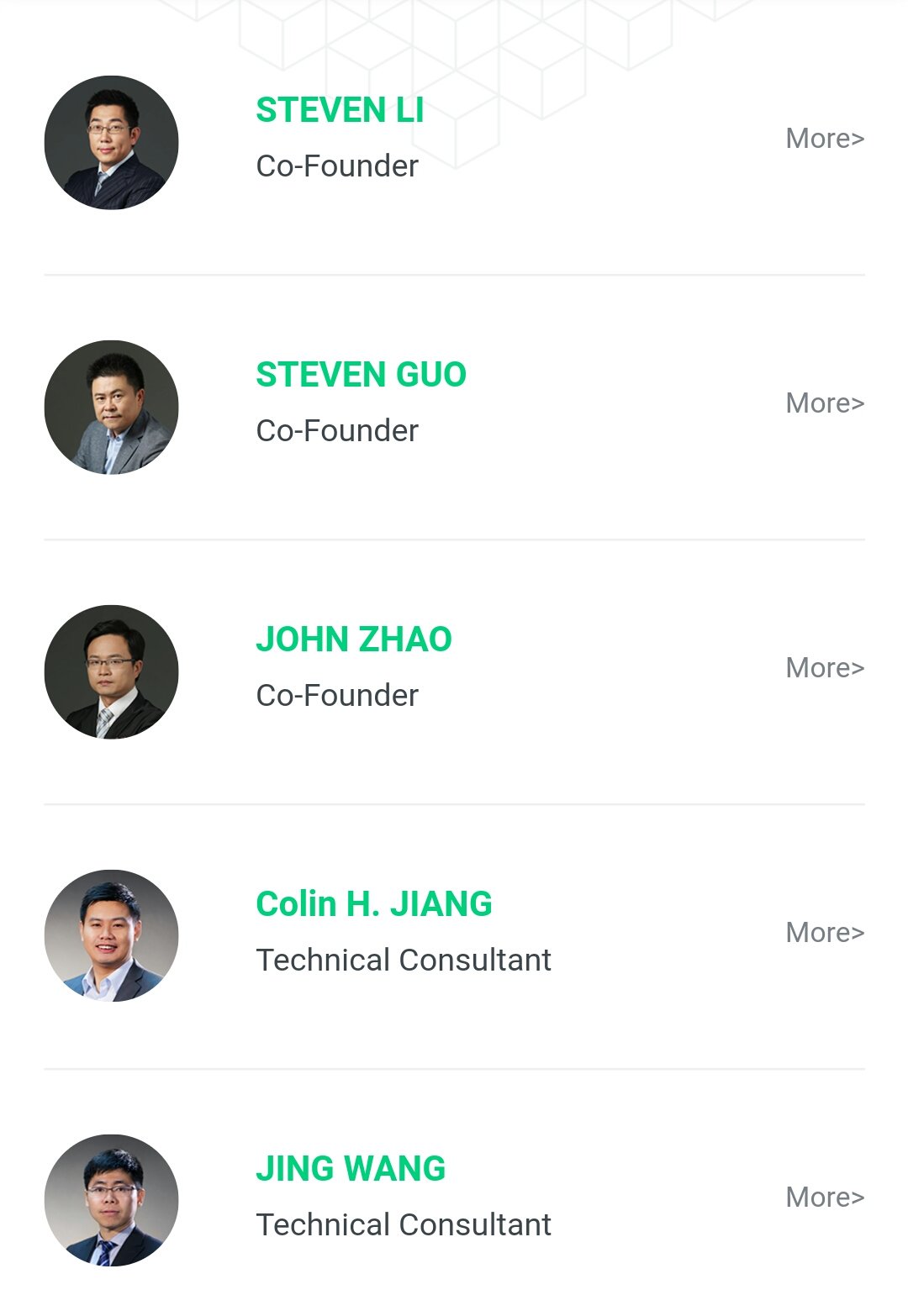 To learn more about the team, click
here
VIDEO
Watch this video for a wrap up.