Many children said the phrase when it is big... and from it we were able to generate endless prayers that led us to dream and imagine what our world would be like, the question at this moment is how are you going with that?
Imagination flew, perfect work, success... We enjoyed all that panorama, did you get it? If so, congratulations! but if your answer is no, ask yourself why? It is possible that this desire has been very difficult to materialize as the case of the child who dreamed of being a professional footballer, but his physical conditions did not allow it.
Also as children when our parents scolded us, we said, when I was a father ... and we added a large list of things we would do with our children, that would make us better parents, however when the time came for the execution we realized that it was different to what we imagine.
It is possible that as an adult that great dream you did not achieve it, however, your evolution as a person allowed you to create others that today make you happy, and that is excellent; but if the questions I asked you, they made you think and in some cases they led you to lament, you are still in time to materialize some of those projections that you did when you were just a child.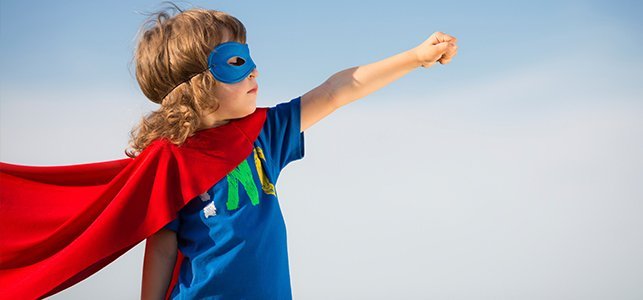 Image source
You are already an adult, you know what your strengths and abilities are, so use them, avoid staying in the if you had ... act and get going, it is very satisfying to do what you want ... And if as a parent you do not feel satisfied with your work, seek help with more experienced parents and also professional help, because it is about the training of individuals and that task is quite complex.
Dear reader, there is always time to redirect our actions, rectify if we have taken a wrong step, we are all wrong, but we also all have the option to improve every day as human beings.
Until my next post I remain @zeuz