Blogging.
Blogging is another form of communication, networking, and publication.
I consider it the Millenial way of communication since it is popular around this time.
Blogging is not discriminatory when it comes to age, gender, including political inclinations, religion, and origins.
But then you have to consider the rights of others, the copyrights, the human rights, the animal rights (note: do not post beating your dog or cat you will be apprehended wherever you are).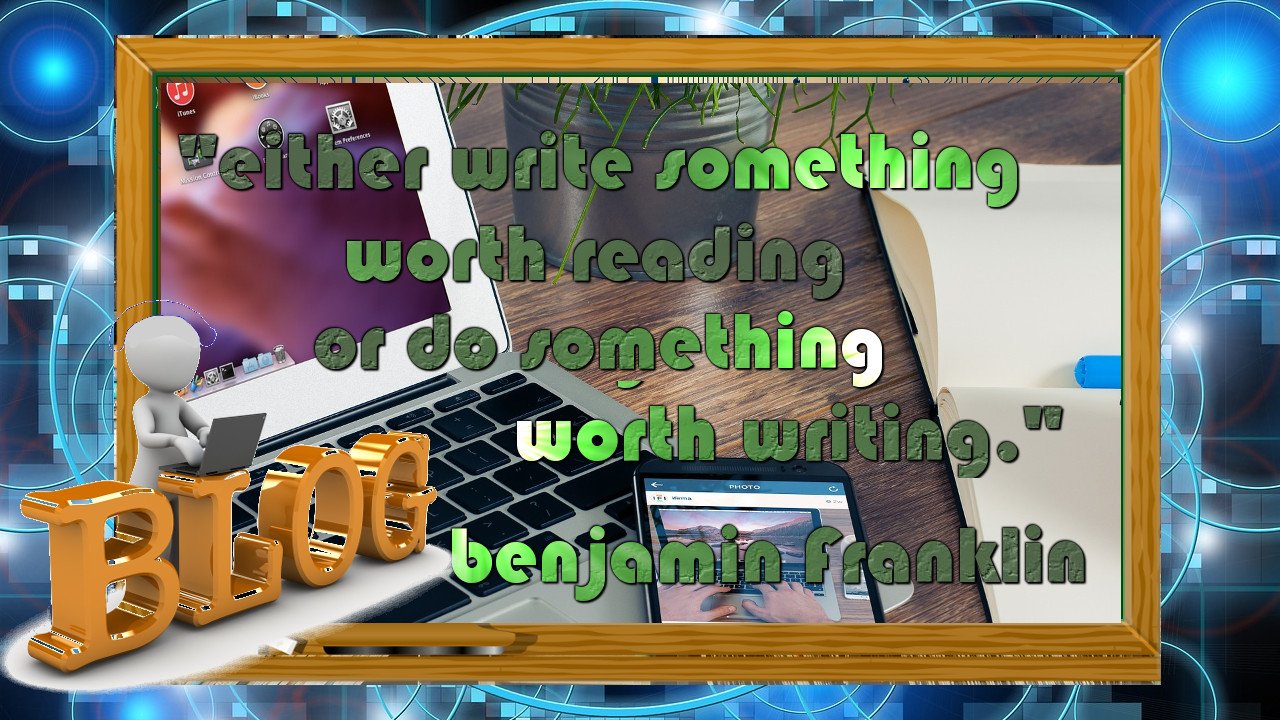 Blog Post.
The content which you publish is called Blog post.
A blog post may become viral, trending or just another post.
Depending on the traffic the website generates and reach.
Readers can input their comment and provide their reaction.
Unless you restrict it, you mute or unable the comment.
Your audience who find the content worth sharing may then share the content making it go trending and viral.
The more audience it reaches the more reaction and comments it gets.
Blogger
The creator of a blog post may be called a content creator, writer, photographer or photojournalist, artists, model, gamers, players, including video blogger or vlogger, composers, musician, podcaster, you name it new creators are still coming to Blogging town.
This is where content creators produce content and publish it in the world wide web.
Blog post creators are rewarded when complemented through the comments,
feel appreciated when receiving good reactions,
they get motivated and happy for their blog post whenever it goes ballistic, trending and viral.
Steemit is a blogging platform where Content Creation has a monetary compensation in the form of cryptocurrency reward or STEEM reward.
Any person who knows how to use computers can now create a blog.
With the present technology, using your mobile may also be used to post your content.
The technical aspects are covered by the website.
You do not need to worry about how and why it works.
It just works, when you click the Post or Publish button.
Create your Steemit Account Sign Up here
With the Boom of Social Media, Various Blog posting sites were created, everyone who is knowledgable to sign up and login can be able to join.
There are sites for uploading your pictures, for uploading your videos, for uploading your audios either music or podcast and for uploading your articles or blog posts.
You can also just go on reading, commenting, surfing and sharing the site's posts.
Blogging will continue to grow and improve because of the presence of Internet Marketers, the Buyers, the Reviewers, and the Audiences, who are all looking for something that can help them, get what they need or be entertained by them.
Regards to everyone
Images from Pixabay
Join Snax to be able to earn additional cryptocurrency for your blog post Join SNAX here
Get the partiko.app and enjoy the fun of having Partiko Points