Since the first release of bloks.xyz I continued to work on new features. Today I released the next big update.
Extended Search
You can now search for accounts and tokens using the search bar at the top of the page:


If you search for a token please use upper case letters. Some token names also exist as a steem account.
Listed on Steem-Engine.com
Thanks for @yabapmatt adding a link to bloks.xyz directly onto the Steem Engine Website:


Market Integration
The sidebar now has a direct link to the market on the Steem Engine website: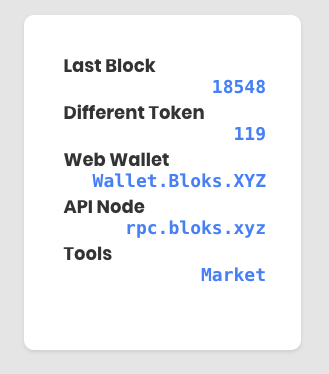 Market Metrics on Token List
The token list (https://bloks.xyz/token) now also shows details about the current market situation: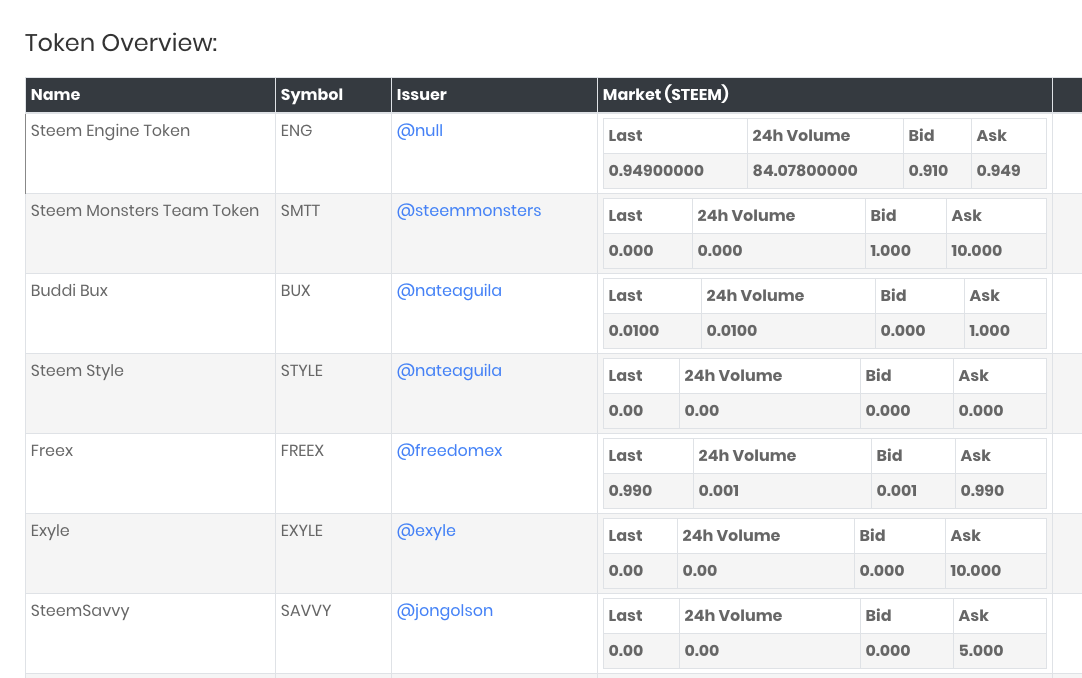 Updated Token Detail Page
Every token detail page now also shows the market data and has a direct link to the market page on Steem-Engine.com. Furthermore the token holders are now sorted by their balance.

To shorten the list accounts which have a balance of 0 are not displayed in this overview anymore.
If there are accounts which had a balance at one point but now haven't you will find a short notice like this at the bottom of the table:


Detailed Trade History
I also added a new page to view a tokens trade history:


Due to the design of the Steem Engine API the trade history page might load slowly. Just wait some time