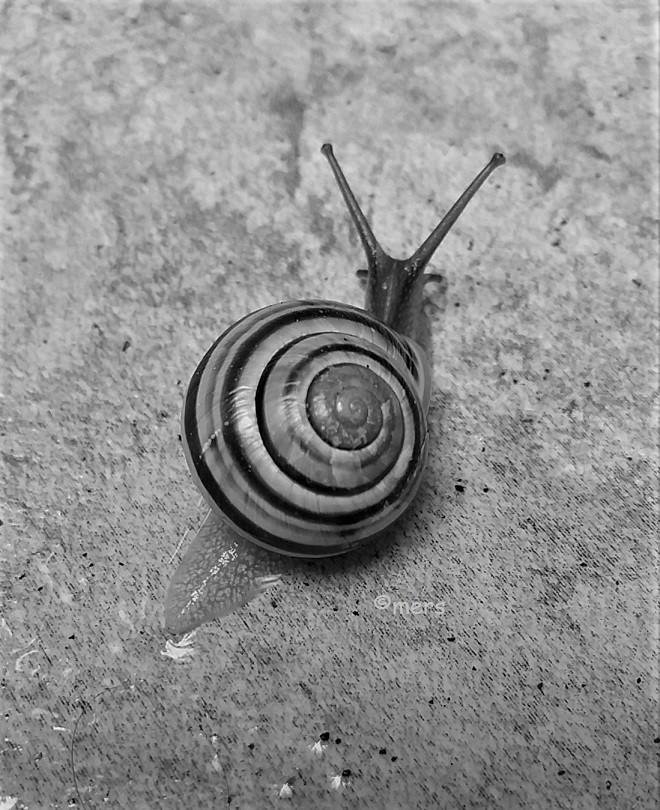 They are a mainstay in my garden
clinging to almost everything along their way...be it barks,
leaves, flowers, wood and even my watering canisters
for as long as their path has something wet in them.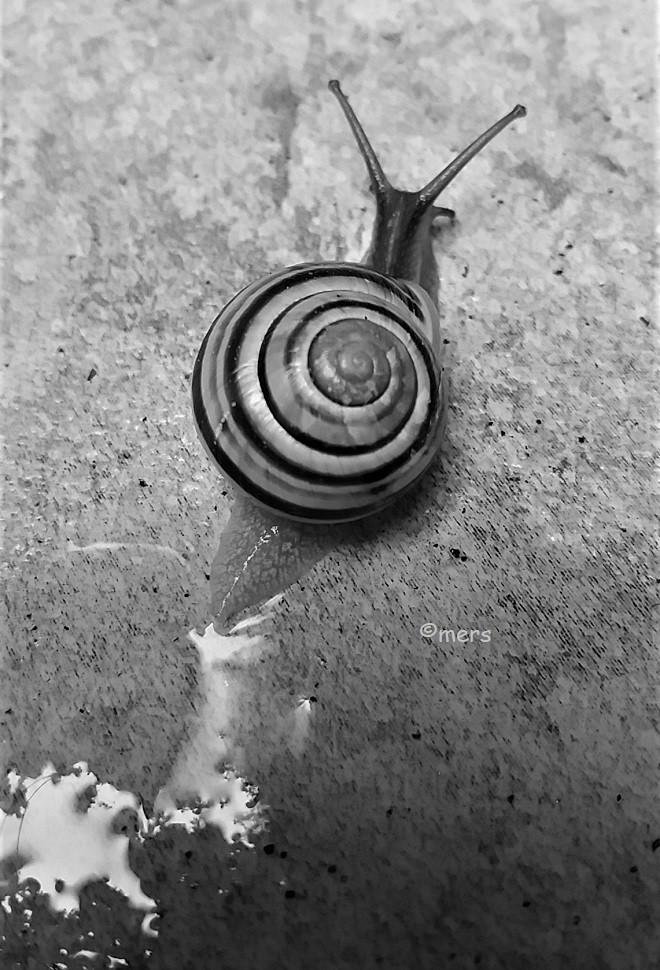 Such a small creature that could devastate all plants...
they must be vegan ´cause they eat only the green leaf and all
the needles of the pine trees. They leave wet trails, a fluid called mucin
used by skin care especialists for snail slime products.
I prefer to have them in my garden instead of the huge slugs which I find
disgusting. For some people the slugs are delicatessen.
Camera: Samsung Smartphone J5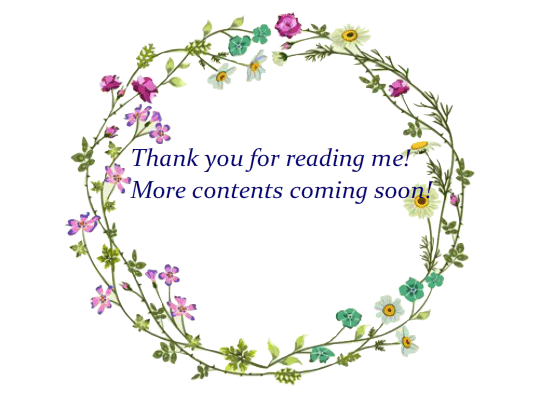 GIF courtesy of @gremayo