TLDR: Alien frontiers without the area control and take that.
---
As usual, disclaimer at: https://steemit.com/introduceyourself/@bgg1998/introduceyourself-bgg1998-posts-about-boardgames
---
KS and BGG links:
https://www.kickstarter.com/projects/1602062107/fantastic-factories-a-dice-placement-engine-buildi
https://boardgamegeek.com/boardgame/216600/fantastic-factories
No KS exclusives and (comparably) cheap to buy ($29/$28) and ship.
---
(spreading the love, pictures taken from free-to-use media kit)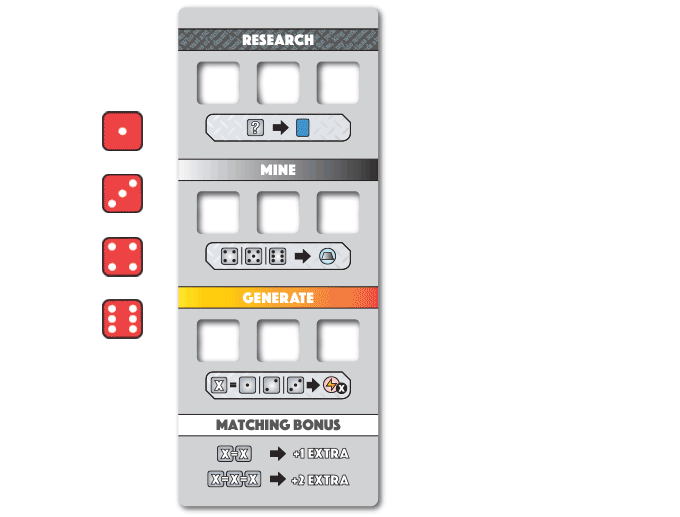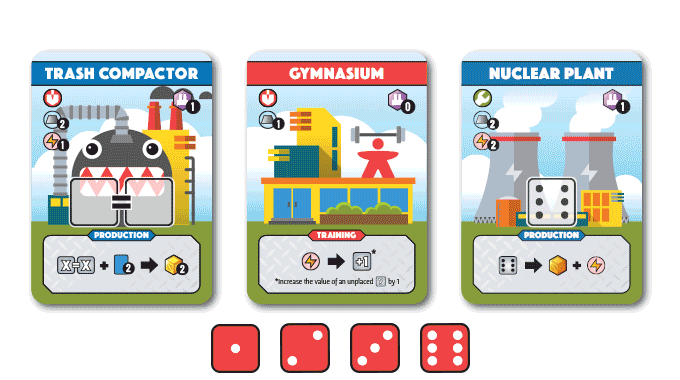 ---
Mechanics
Love to see another game like AF (Alien frontiers) and Favor of the Pharaoh, that focus on the dice engine building (more dice, dice modifying). It is more like they try to take the meanness out of AF, and make the cards the main focus of the engine, more like a tableau building game.
I usually play AF only with players that are ok with being very mean, this game I can play with almost anyone.
Visuals
The game looks good. Remind me of Machi Koro's artwork.