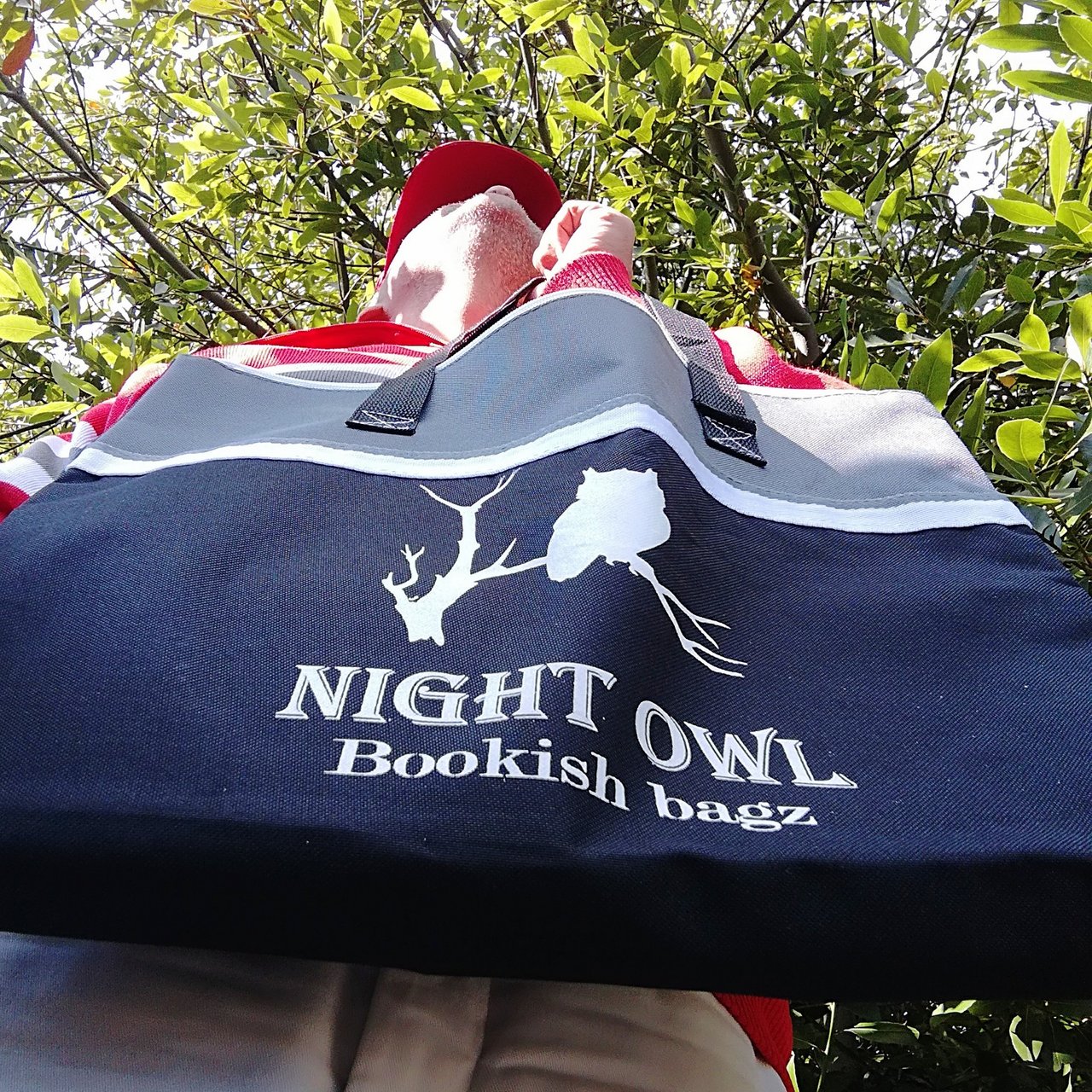 I haven't done a product review in a while and I was super excited to receive the first-ever Night Owl Bookish Bagz (https://nightowlbooks.co.za/) to review on the blog and on my YouTube channel.
Even though I have been sent this bag for free, my opinion remains wholly honest and is not influenced by external factors!
It is my very first video product review and if you would like to watch the video, click here.

The very bag was launched in October with the theme "The Dragons' Lair". I mean, who doesn't love dragons?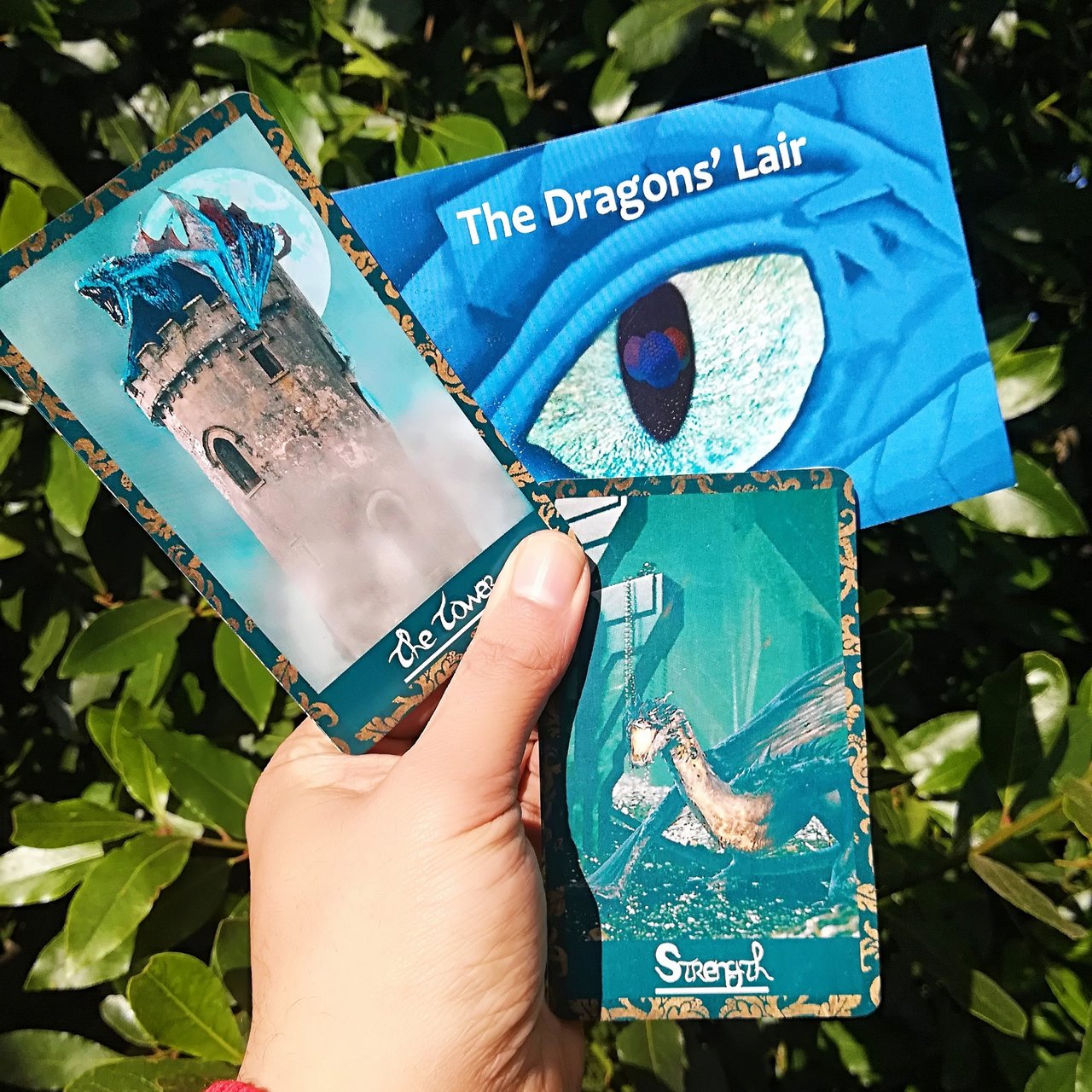 The bag seems to have been themed around the book and contained a nice number of items.
First, the bag itself: I absolutely love the design. It is a really good-sized bag and the stitching is really well done, which makes for a nice sturdy bag that can be used every day. I also have it on the best authority that the November bag will be different.
The featured book is clearly all about dragons, Turning Darkness Into Light by Marie Brennan, which had a signed bookplate on the inside and came with an author letter. A double-sided bookmark was also included which features quotes from the previous books in this series.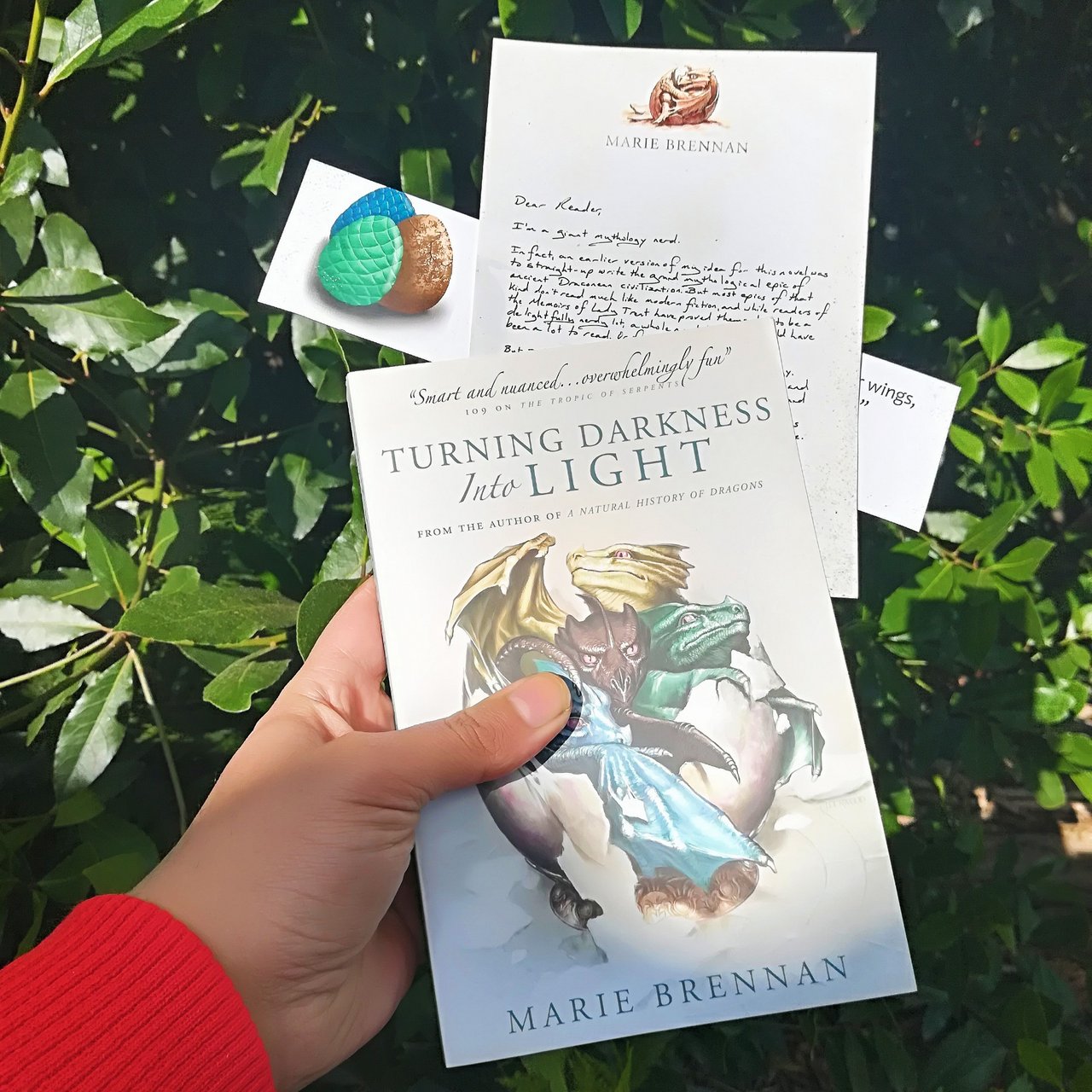 Continuing with the dragon theme, the bag included this beautiful handcrafted Vanilla Chai scented soap (The Soapy Chef), a lovely dragon pendant/necklace and a cute little round dragon puzzle (Yolk SA).
Rounding out the bag was the spoiler card and two gorgeous dragon inspired Arcana cards exclusively designed by L J Photography.
Janine also included an additional "thank you" item, a hand made Owl keychain, as a thank you for ordering the first bag!
All in all, I'm rather impressed with this first bag and I cannot wait to see what's next for Night Owl Bookish Bagz.

I have also since been named as a rep for Janine and Night Owl, so use my code at checkout to save some money:
PINKINK
November's theme is "A Journey To Discovery" and will feature a highly anticipated book about a boy who discovers something strange and goes on an epic quest.
January's theme is "The Games We Play" and will contain two books, both featuring virtual reality. The bag will also include items inspired by Warcross, Ready Player One and Otherworld.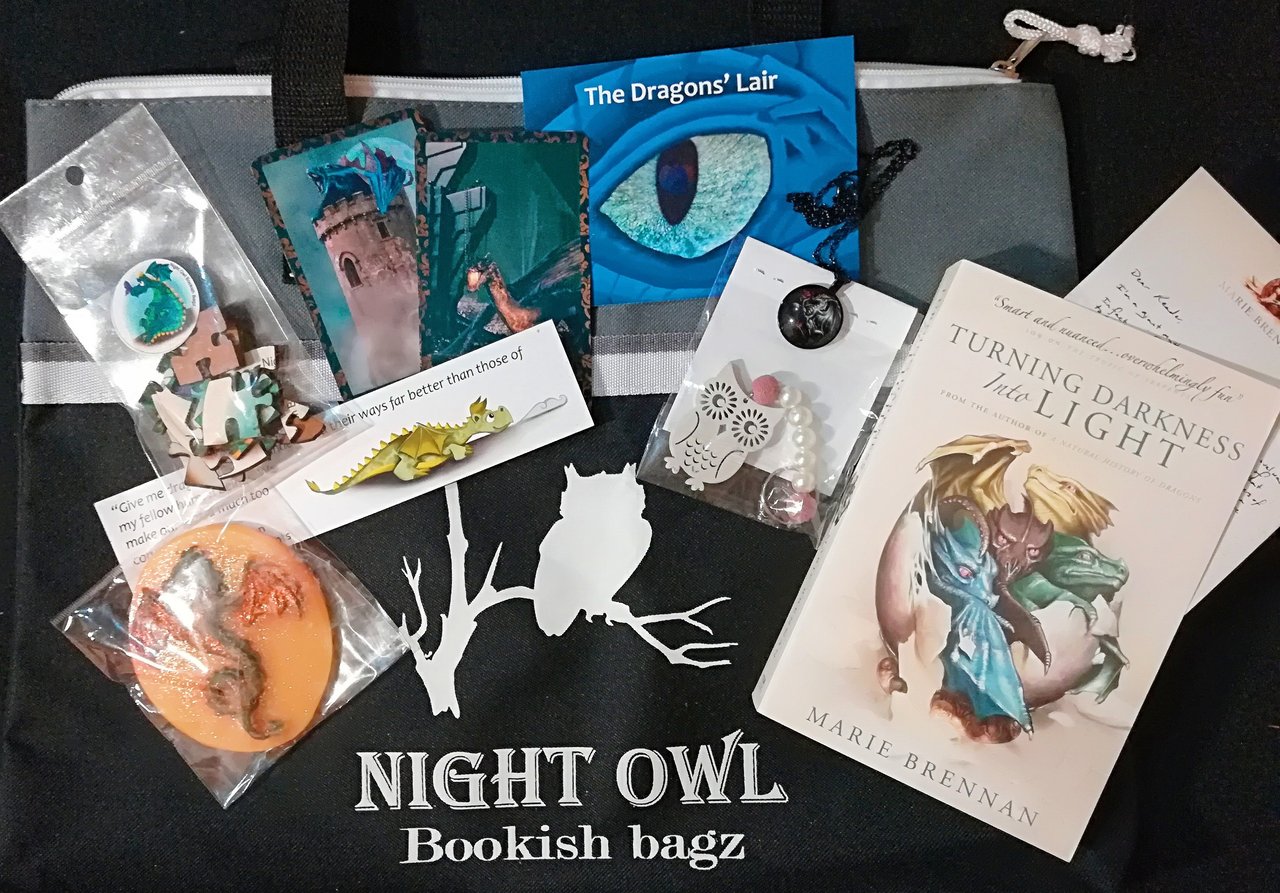 Don't forget to use my code to save some bucks!
Happy shopping; until next time...
Keep smiling
Follow me :-
Instagram : https://www.instagram.com/mr.pink.ink/
Blog : https://mrpinkink.wordpress.com/
YouTube : https://www.youtube.com/channel/UCuumD6wq7NSNfDwu03mxUNw/featured
Member : @teamsouthafrica #teamsouthafrica
Member : @steemsouthafrica #steemsa