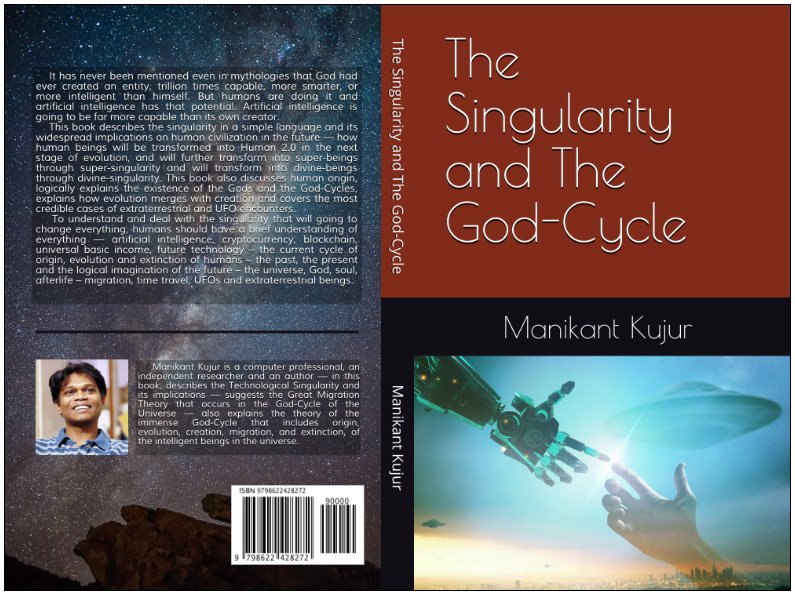 The book is available on amazon.
https://www.amazon.com/dp/B085KS1MMK
https://www.amazon.com/dp/B085MJCX3Y
The book, "The Singularity and The God-Cycle"
— describes the Technological Singularity and its implications on humanity.
— includes "Advanced Singularity Theory" which describes the evolution of Singularity into Super-Singularity and the evolution of Super-Singularity into Divine-Singularity.
— suggests "The Great Migration Theory" that occurs in the God-Cycle of the Universe.
— also explains the theory of the immense God-Cycle that includes origin, evolution, creation, migration, and extinction, of the intelligent beings in the universe.
— includes the logical explanation of God.
— includes AI beings, Human 2.0, Super-Beings and Divine-Beings.
— includes UFOs and extraterrestrials.
Source: https://bloggerhorizons.blogspot.com/
https://bloggerhorizons.blogspot.com/2020/04/the-singularity-and-god-cycle-book.html