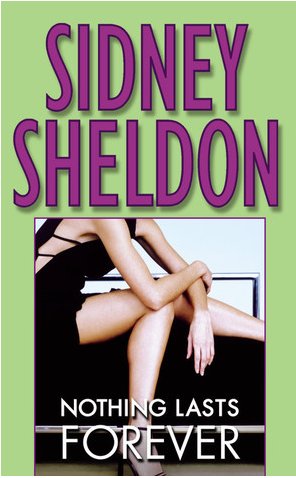 Image Source
4 Stars****
Another great book by Sidney Sheldon about love, hate, society, murder, profession and ambition. The main characters are the three young female doctors who are just starting their way to 5 years training in the hospital.
Dr. Paige Taylor: She is a natural born doctor. She is enthusiastic, hard working and adventurous but when she inherits a million dollar from a patient that hated her guts, she is in trouble.
Dr. Honey Taft: A society victim! She is from higher class family and because of her family status; she was forced to become a doctor despite nurse being her ambition. With her not being so intelligent, Dr. Honey decides that there is only one way to get into medicine school: by selling her body.
Dr. Kat Hunter: The most serious one! Because of her bad childhood, she vowed never to let another man touch her again but as an author suggested, nothing last forever and she trapped herself into a deadly challenge that cost her life.
The reason I am giving 4 stars is because I have read other better books from Sidney Sheldon. It is a simple and straight forward book with no suspense. Its good but not the best. Still, it's a great page-turner. I guess its a magic of Sidney Sheldon. It describes the normal everyday life of doctors. Even though the story was bit slow in some cases, I really enjoyed it that I had no idea when I finished this book. The author is right. Nothing last forever..... not even a good book.
Sidney Sheldon is certainly one of my favourite authors :).