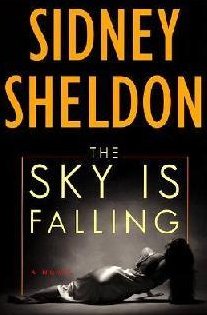 Image Source
5 stars*****
This book is lot lot and lot better than its prequel 'The Best Laid Plans'. It has Sidney Sheldon written all over it.
So here is the synopsis: All five members of one of the most popular and reputed families in the America are dead in a year. The deaths seem to be an accident for others but not for Dana Evans who has curious mind. She is beautiful, smart, young and brave anchorwoman at Washington television network. According to her, the deaths are just too much to be coincidence and believes there must be some unsolved mysteries. She beings an investigation on her own way. Now, each page has some suspense and mysteries to solve. There are twists everywhere and the unsolved mystery takes Dana all over the world, meeting almost all the ambassadors or politicians before it all makes sense. Slow by slow; she starts digging out the truth until her and her adopted son's lives are trapped in danger. Finally, she reaches to the point where there is no one to turn to and no one to trust on. What will she do? Will she be able to outwit her chasers and expose the hidden truth to the world? Will she prove again she is the brave one and all of her instincts are right?
One thing where it failed to impress me was, there was no good purpose of her adopted son and her fiancée and his ex-wife. I thought it was just making story unnecessarily long and Dana was just being too busy getting involved with their lives. But, this is Sidney Sheldon. His dominant character has to be a female. On the other hand, it was good to know about Russia's hidden town Krasnoyarsk-26. I didn't know it exists until now.
I was hugely entertained by this book. Once Dana starts her investigation, I couldn't put this book down. I was going to give it 4 stars but I changed it to 5. One star is in to say I am Sidney Sheldon's fan.