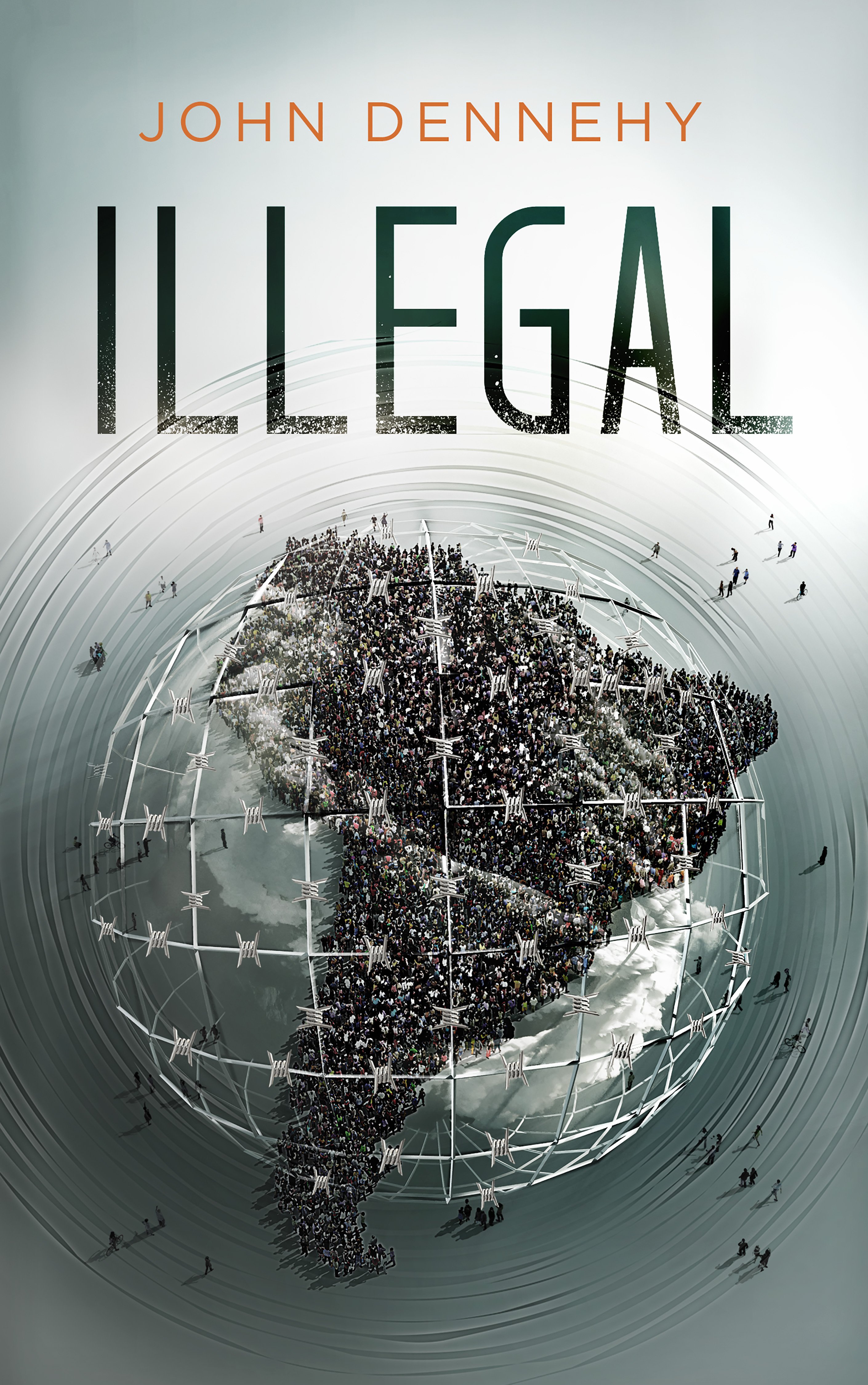 I'm a journalist for publications such as The Guardian, Vice, The Diplomat and Narratively and my first book, a memoir, came out just over a year ago [Amazon link]. It's won numerous awards and sold thousands of copies. And now I want to give it away. This is the thirtieth installment [Prologue | Ch 1 | Ch 2 | Ch 3 | Ch 4 | Ch 5 | Ch 6 | Ch 7 | Ch 8 | Ch 9 | Ch 10 | Ch 11 | Ch 12 | Ch 13 | Ch 14 | Ch 15 | Ch 16 | Ch 17 | Ch 18 | Ch 19 | Ch 20 | Ch 21 | Ch 22 | Ch 23 | Ch 24 | Ch 25 | Ch 26 | Ch 27 | Ch 28 | Ch 29 | Ch 30] and every few days I'll post another chapter. From the back cover:
A raw account of a young American abroad grasping for meaning, this pulsating story of violent protests, illegal border crossings and loss of innocence raises questions about the futility of borders and the irresistible power of nationalism.
--
Crossing Five: April 23, 2007
The Final Crossing
In the cold pouring rain that was closing out the wet season, I ran through the dark streets of Latacunga and quickly found a bus to Machala. As the bus sped southward Lucía called me.
"I just wanted to see how you were," she said.
"I'm fine. Are you okay?" I asked.
"I'm fine."
Silence held the line and a wave of sadness washed over me as I imagined her on the other end, holding the phone against her ear, waiting for me to say something.
"Okay, well, I just wanted to see how you were. Goodnight," she said.
"Goodnight."
I held the phone in my hand, staring at her phone number, encased in the depression that had held me for too long. I was leaving, running home, running to New York, running as fast as I could. According to my passport I was in Peru, thus I had to return there in order to officially leave it and then enter Ecuador. Once I was again legal in Ecuador, I could buy a plane ticket and fly far, far away—fly back to New York.
I wanted my departure to be like ripping off a Band-Aid, hoping the sharp pain would be over sooner if I did it fast. I wanted to say my goodbyes in Latacunga and be on a plane that same day. I had built a new life for myself in Ecuador. I lost the woman I loved, I fought bitterly with my university when I thought it became a political tool, and I lost hope in a land that spit on me when I smiled at it. Still, I had developed a deep attachment to the place I once called home. I met a lot of great people and learned so much, so that despite all my heartache, part of me desperately wanted to stay and ride out the storm.
The bus to the border was uncomfortable and crowded. It allowed me almost no sleep until we reached Machala at 4:30 a.m. From there I awaited my final encounter with the border police. I considered getting off in Machala to wait a few hours in order to cross the border area in unsuspicious daylight, but decided to test my luck and continue on. I no longer cared about the consequences, I was simply going through the motions. I had stopped caring what could happen to me. I was indifferent, broken.
We never got stopped. The darkness was fading as I stepped off the bus in Huaquillas and I was immediately hounded by men working the border. I agreed to a taxi to Peruvian immigration. The driver was a thief and looked for ways to rip me off. When his numerous scams failed he simply demanded a much higher fare than we had agreed upon. I was in no mood and aggressively resisted.
"I won't give you anything else," I told him. When he refused to take the money from my hand I let the fare we had agreed upon fall to the ground. I turned my back and walked away.
"Come back here, you need to pay more, I'll be waiting for you," he said, following me toward immigration.
I ignored him and kept walking, determined to win this small victory. Then I watched as he joined two police officers in conversation. They slapped him on the back and called him by his first name; they were clearly all friends. That changed things.
I turned back, smiled and paid more than double what I should have. I wanted the taxista gone as fast as possible. The driver knew I was entering rather than leaving Peru, and if the police discovered that he had driven me from Ecuador and they checked my passport they would have realized I was manipulating my immigration status.
Though this particular taxista did not know it, I was in a vulnerable position. Anytime that I crossed I was vulnerable. The modern border has evolved in opposition to the needs and desires of humanity, consequently creating a vast international black market. Trafficking in human beings is the third largest criminal enterprise in the world, and anyone who crosses, with help or not, becomes easy prey for individuals with low morals. Illegals live in fear of the police and are unlikely to seek their help. This makes them easy targets and helps turn some crossers into sex slaves, and lets smugglers rape and kill with little consequence. Borders are full of people ready to profit off exploitation: a cabbie raising your fare; a money changer altering the exchange rate or passing false bills; an airline taking money from a bank account without authorization; or a police officer demanding a bribe in exchange for your freedom. Rather than making a given nation safer, quite the contrary has happened, and a powerful criminal element has risen.
Outside I took a moto back to the international bridge. The small, soft-spoken driver's friendly and honest demeanor seemed out of place at the border, but good people exist everywhere.
At immigration in Ecuador I waited on line while three men bribed the police in front of me. I wondered what their story was.
--
visit http://illegalbook.com/