One of the reasons I'm still hooked on candid street photography is that the camera captures details in the world which I'd never remember otherwise - or even notice in the first place. I can come back from a 20 minute walk with enough material to keep me looking, cropping, and editing for hours. And it makes me wonder how much of the world around us we don't see, simply because we haven't got the mental bandwidth.
(Or because we're always staring at our phones.)
In fact, it's rarely the thing I'm trying to take a picture of that turns out to be the most interesting aspect of a photograph. More often, it's the chance intersection of the expressions on two strangers, or the juxtaposition of something in the landscape with the action in the street below.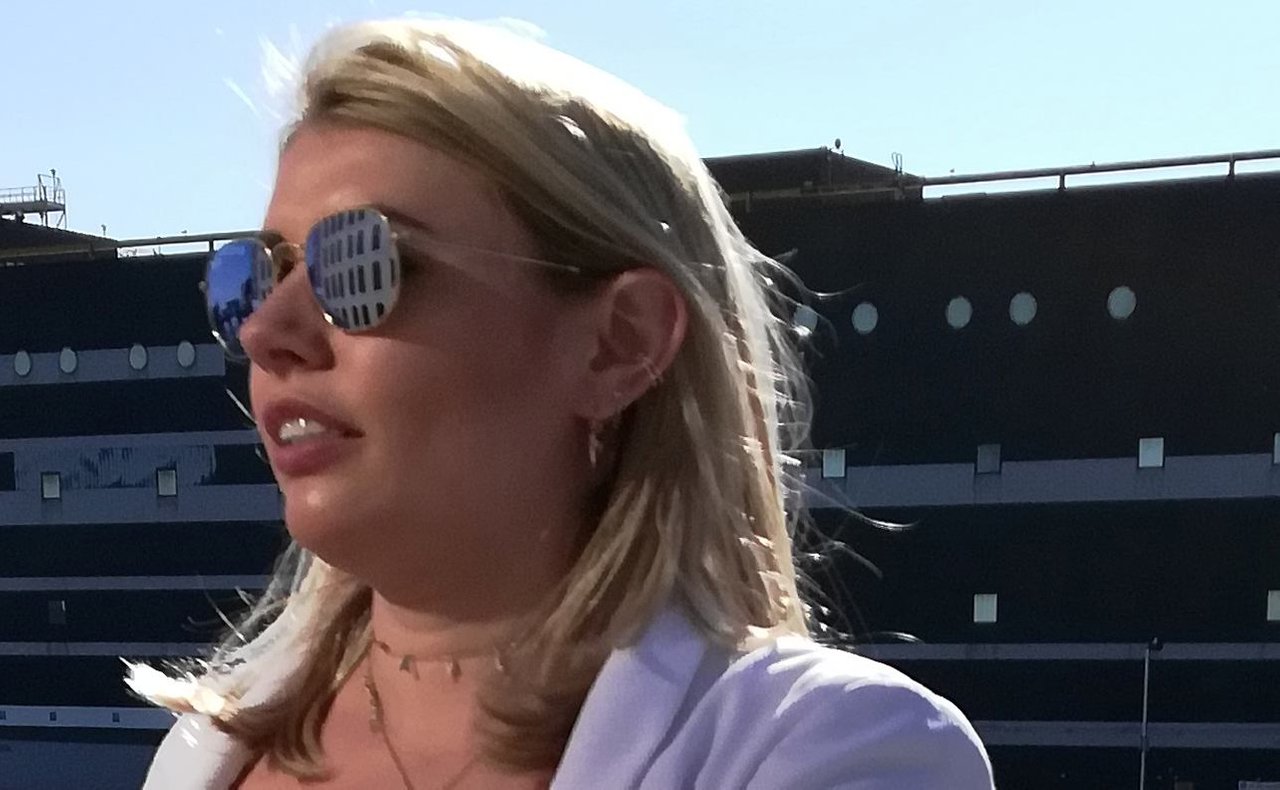 Take, for example, the way this woman's glasses reflect a geometric pattern that contrasts with the pattern behind her. Or the natural curves of her face, caught between two opposing but artificial patterns. These patterns will never align this way again, not in the past or the future of an infinite universe. And I wasn't even thinking about geometry when I took this picture.
Going through my camera roll is like going on a treasure hunt for all the stuff I didn't photograph.
That's very exciting.
Take yesterday, for example.
---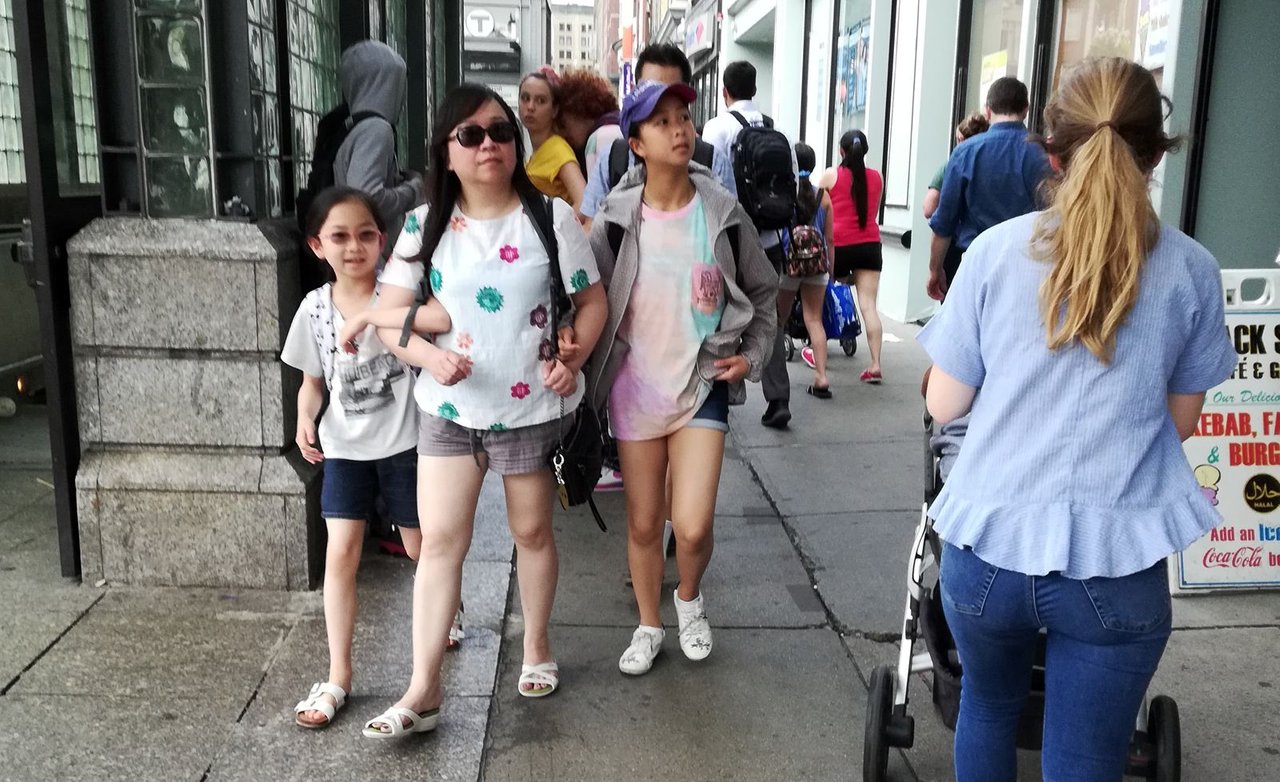 It was a muggy, sticky July afternoon in Boston. Summer tourists were out in droves, like this Asian family making their way down Park St. But there's something vaguely kinky going on behind them.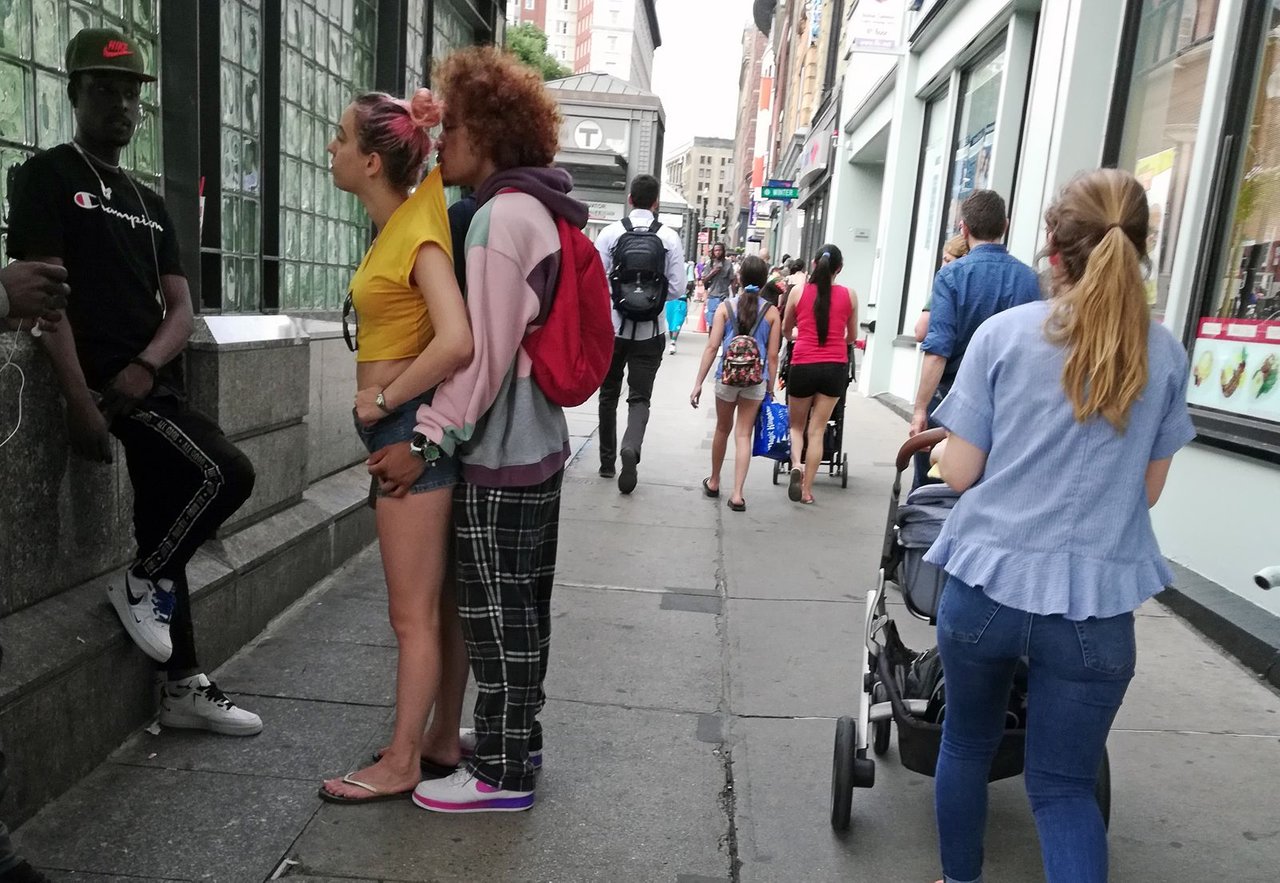 Yep. Among the families and the strollers and the kids there's a public display of affection involving a yellow cut-off tee and the kind of shorts that let the bottom of the cheeks peek out. And this guy who, for some reason, feels compelled to take a bite of his partner's shirt.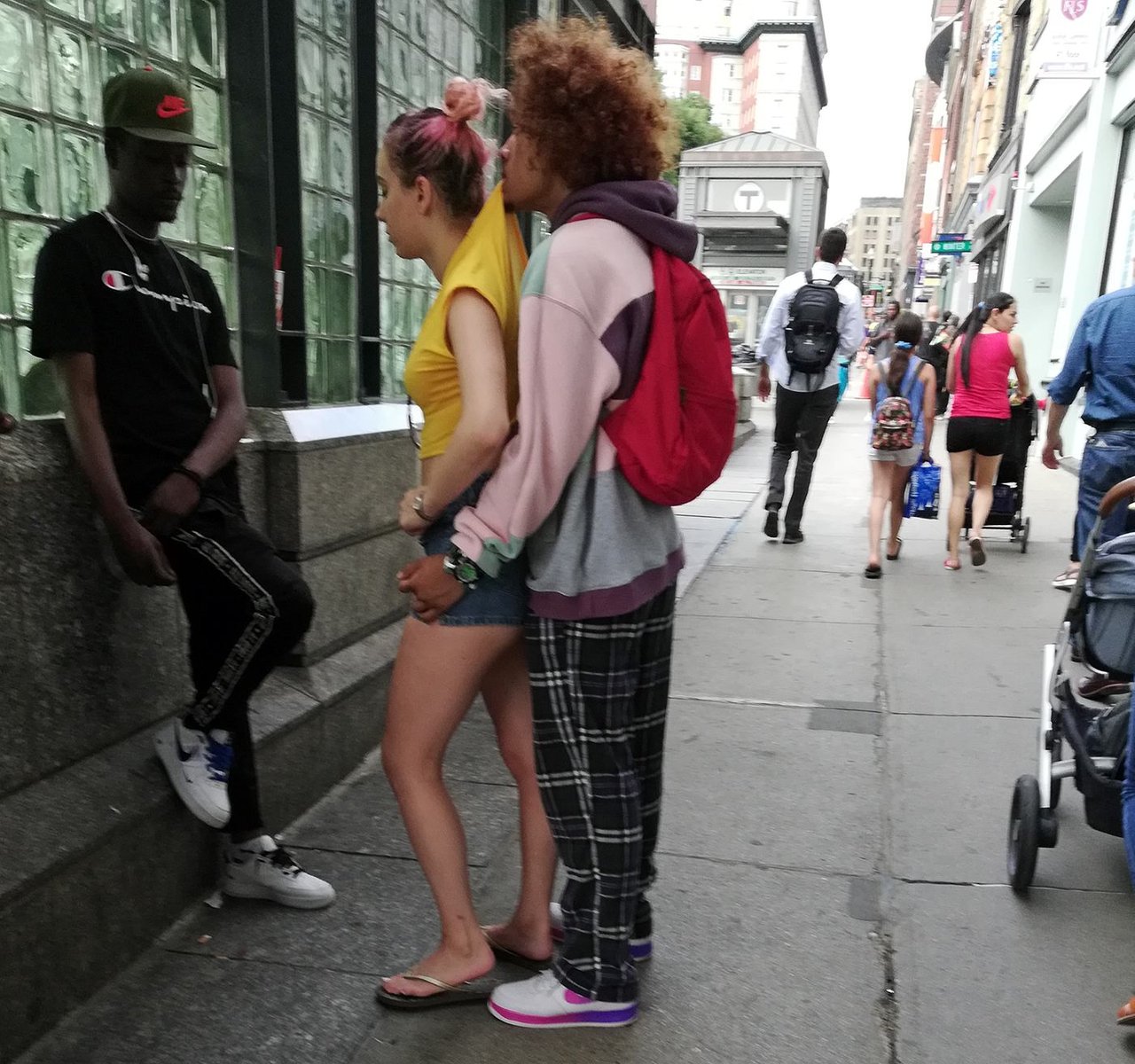 But maybe there's something more going on.
In an interaction which I photographed without looking at it, a transaction takes place in under a second.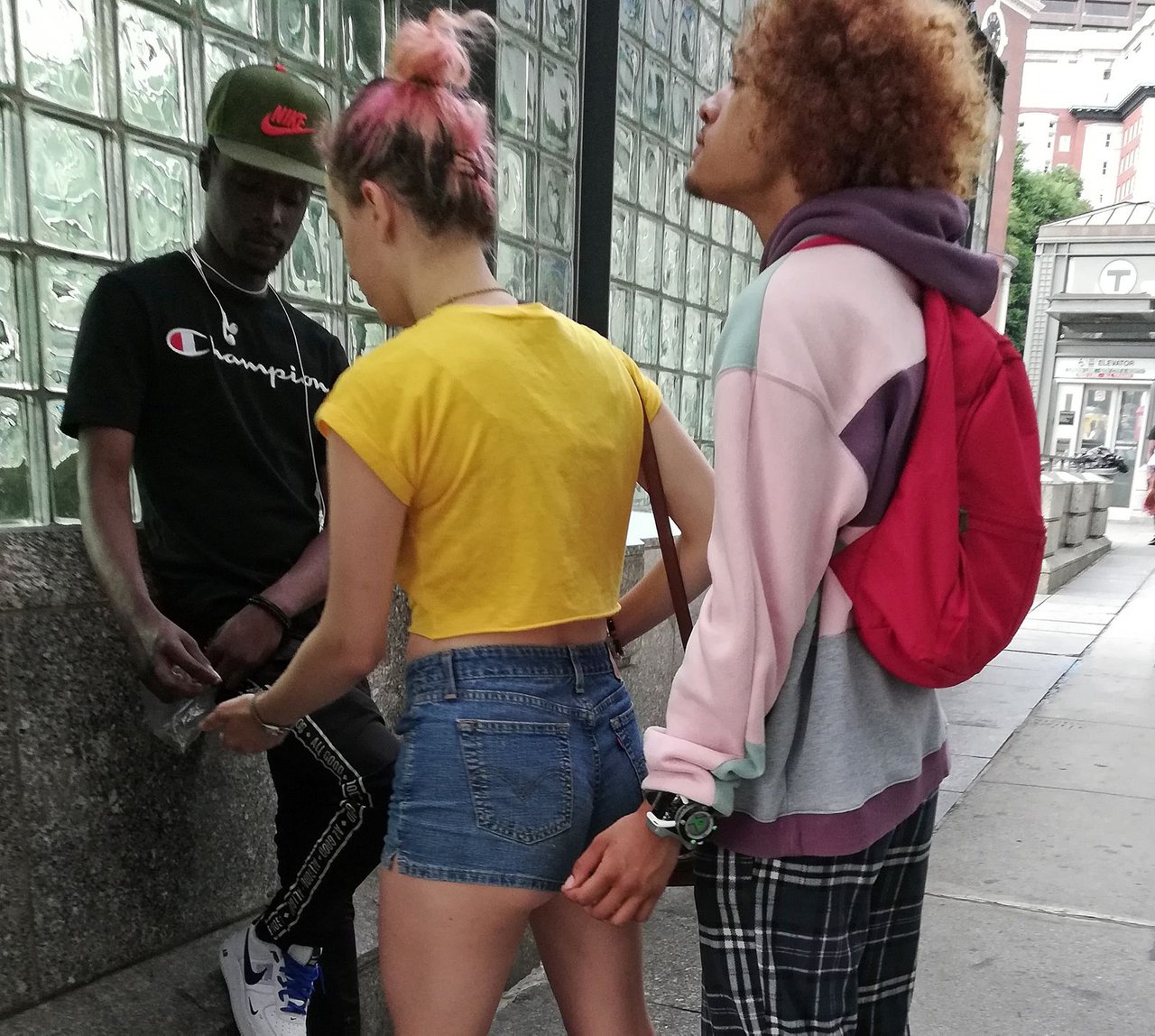 What's in the bag, my dudes?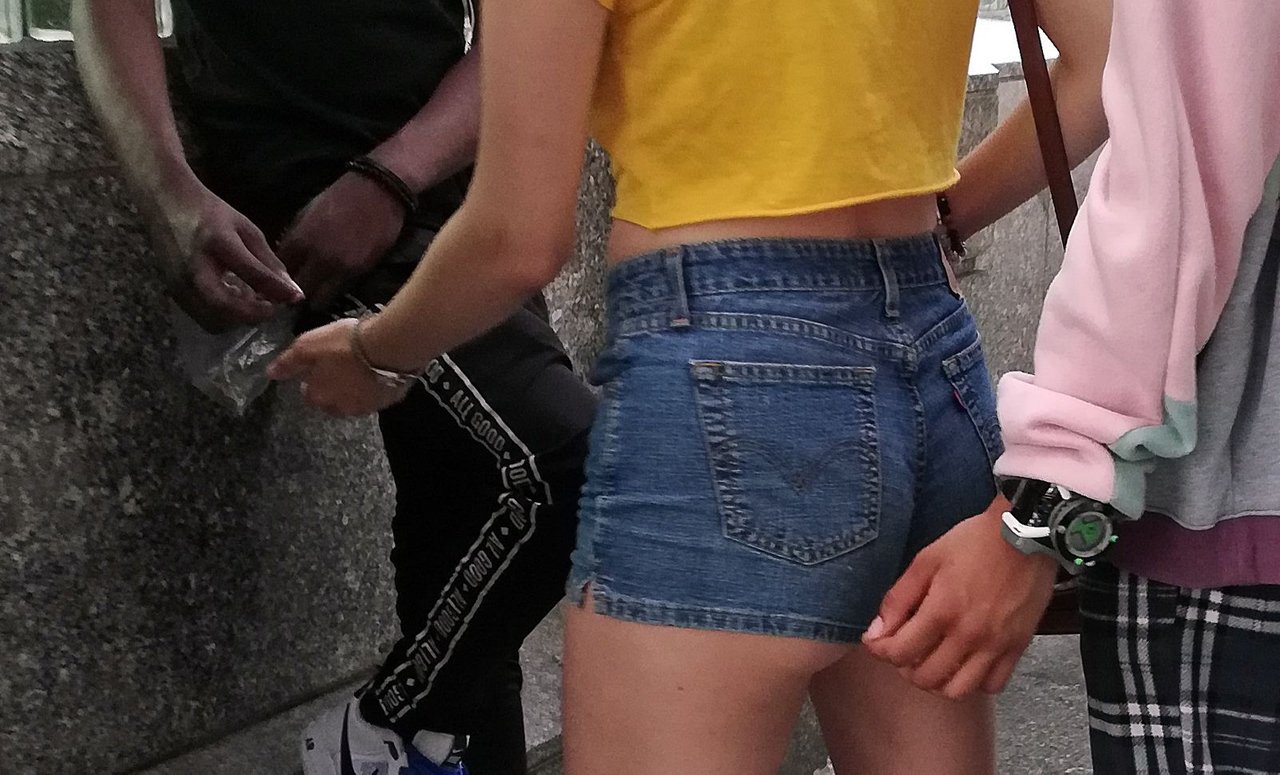 Suspicious as this looks, I've got no idea what's really going on here. There's no evidence of money changing hands, and maybe he was just offering her the last bit of a ham & cheese sandwich. So I don't want to imply that there's a criminal element to this particular stretch of very public street.
In any case, I moved on quickly. There were other crimes and misdemeanors to look at. Like this dude's pants.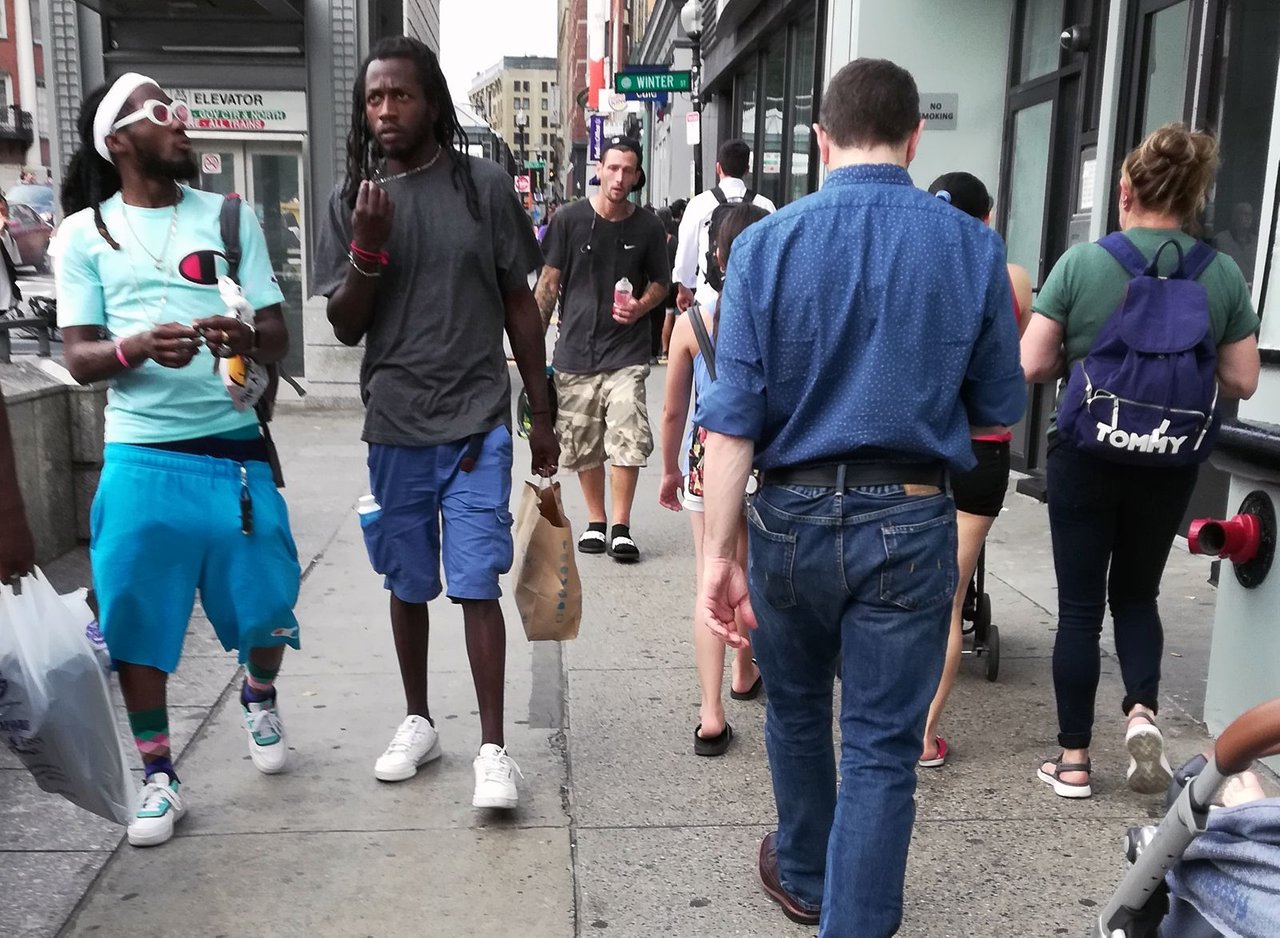 It wasn't my intention to take my street-photography hobby into the criminal underworld - if that's indeed what's happened. But maybe I'd better watch out. One day I might piss off the wrong guy.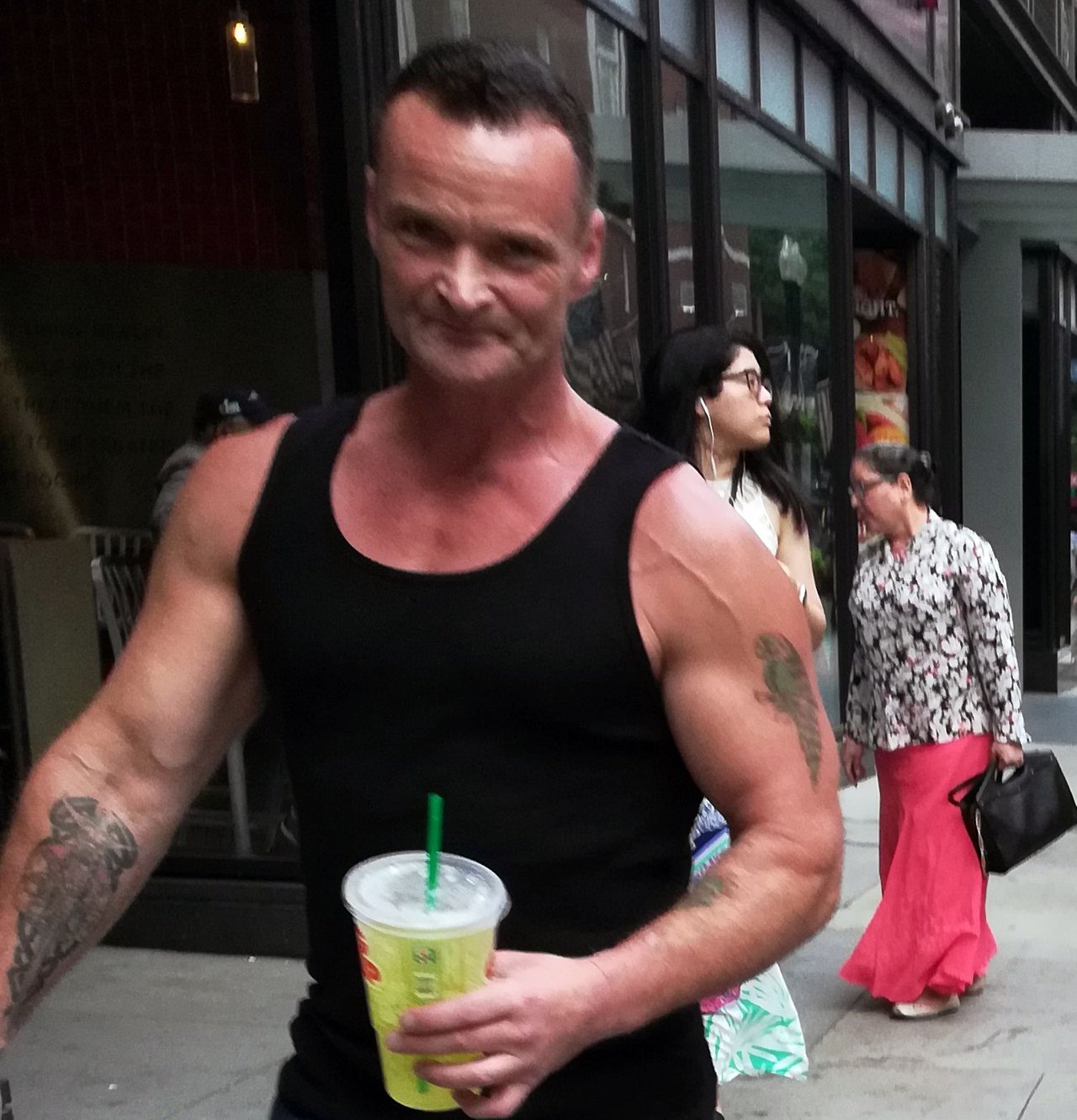 But then again, you don't build up muscles like that - and then cover them with tattoos - because you don't want people to look at them, do you?
---

---

---
Unless otherwise stated, photography is the work of the author. Feel free to copy, remix and share photographs from this post according to the terms of a Creative Commons Attribution Sharealike 4.0 International license.
Camera divider and signature illustration by @atopy.
If you'd like to read more, you can check out a categorized catalog of my posts on Steemit here.