SteemBotTracker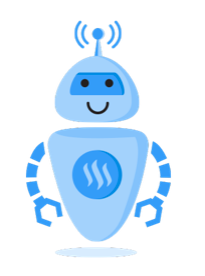 As of yesterday @dailyupvotes has been added to the website SteemBotTracker, which is a great service provided by witness @yabapmatt that allows you to use steemconnect to interact with different bots.The most important feature of steembottracker is that it tells you the current ROI after curation of each bot, in that way you can make an informed decision before sending a bid.
Creating and running the bot is pretty straight forward if you follow @yabapmatt´s guide, but I must admit I had a difficult time redirecting the api calls trough the SSL certificate, but thanks to @yabapmatt´s help I was able to send the data trough an encrypted connection that provides users with the accurate information of each round. In my opinion this feature makes steembottracker.com a great site to use and it guarantees its users that the bots displayed on the site are legit.
User Guide
Since we launched the bot many of you have asked us how to use the service, for this reason @albertogm decided to create an infographic explaining the process in 3 simple ways:
Go to your wallet
Send at least 0.1 SBD or Steem to @dailyupvotes
Put the link of your post on the memo field
Remember that you can only do this once every 2.5 hours and you can´t vote on posts that are older than 3 days.
New investors
In only 3 days we have seen new investors come in who are currently profiting from delegating their SP to the bot, I would like to thank them and invite more of you to join us as the profit/ratio compared to curating on your own is currently 7 to 1. What I mean is that if you are getting 1 SP from curation right now you should get 7 if you delegate your SP to @dailyupvotes, this is not even considering all the liquid payouts we will be getting from comment´s upvotes!
With @dailyupvotes you have the option to earn without having the technical knowledge of creating and promoting your own bot.
If you wish to delegate SP to the bot, just follow this guide: https://steemit.com/delegation/@timcliff/tutorial-how-to-delegate-sp-to-another-user-using-the-steemconnect-tool-from-busy-org
Crazy ROI
As @dailyupvotes is still pretty new and not many people are using it, we are giving out crazy ROI with our votes, if you don't believe me head over to steembottracker.com and see for yourself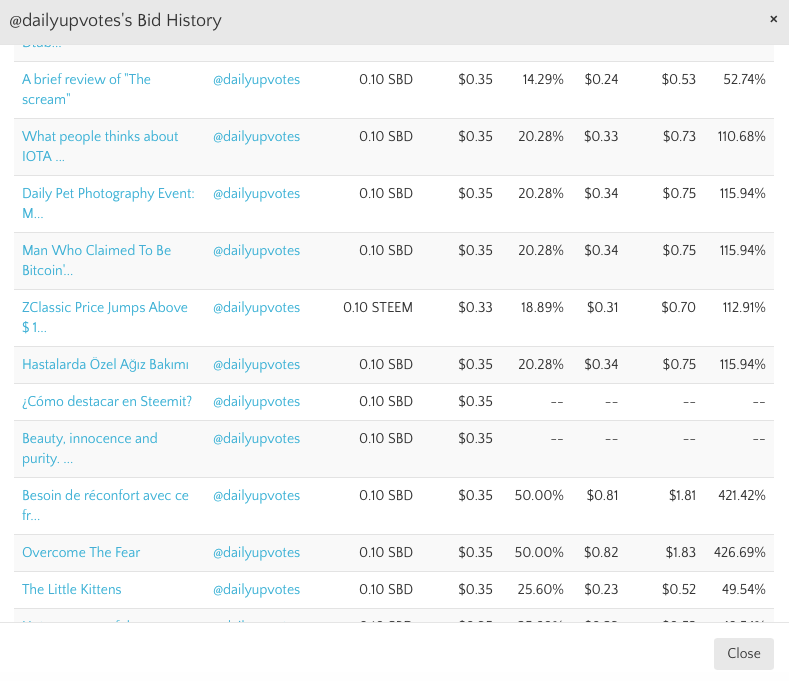 Until the next time…