A simple teaser that is not that simple without cheating :) So people dont use a dice but only your brain !
Imagine there is a cube in front of you with a dot on the bottom. You can only flip the cube left, right, back (towards you) or forward (from you)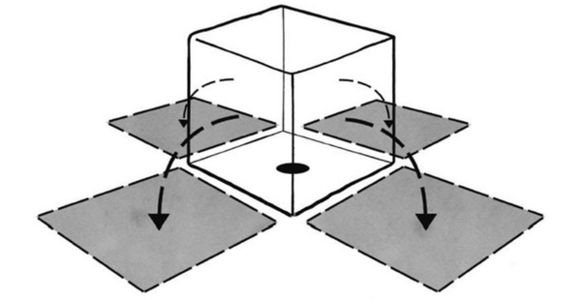 So now imagine flipping the cube like this :
Back, left, left, back, right, forward, right
Where is the dot ?