Hello,
I have been using the Brave Browser for several weeks now and I am very satisfied.
The Brave Browser (BB) runs on Chromium and is much faster and uses less memory compared to my long loved Firefox.
The BB also imported all bookmarks correctly and I was able to continue right away.
A few settings should be adjusted and then everything is done.
#BAT
Link to Coingecko and BAT: https://www.coingecko.com/de/munze/basic-attention-token
The browser rewards you with the Coin Basic Attention Token for ads that it shows. Now some will yell... But the advertisement is only shown in the lower right corner as a small popup for a few seconds. Similar to a Windows notification. That's it. That doesn't bother and the browser has an ad blocker. So you're rid of some ads in the conventional sense.
The BAT is run in a separate wallet on each device. You can also register your wallet. But you need an ID card for that. So full identity. Everyone has to decide that for himself.
For my purpose I have only collected BAT without registering. So far I got about 10BATs on both PCs in a few weeks.
That is not much, but if I get money for surfing the web, why not?
So maybe I´ll register my wallet if the amount of BAT gets serious or the price moons.
The BAT will - if it doesn't die - possibly rise in the context of the expected increase of the BTC price.
And then it's nice when you get a handful of coins for something you would have done anyway: using the internet
Many greetings,
Hasenmann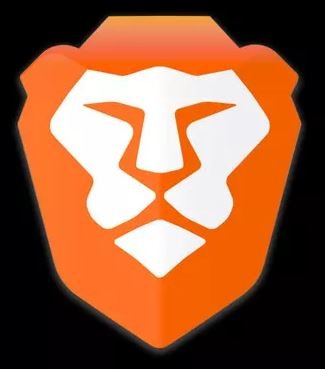 Hallo,
ich nutze seit einigen Wochen den Brave Browser und bin sehr zufrieden.
Der Brave Browser (BB) läuft auf Chromium und ist im Vergleich zu meinem lange geliebten Firefox deutlich schneller und braucht weniger Speicher.
Der BB hat auch alle Lesezeichen sauber importiert und ich konnte eigentlich gleich weiter machen.
Ein paar Einstellungen sollte man sich anpassen und dann ist aber auch wirklich alles getan.
#BAT
Hier erst mal der Link zu Coingecko und zum BAT: https://www.coingecko.com/de/munze/basic-attention-token
Der Browser belohnt euch mit dem Coin Basic Attention Token für Werbung die er einblendet. Jetzt werden gleich einige schreien... Aber die Werbung wird nur rechts unten als kleiner Popup für ein paar Sekunden eingeblendet. Ähnlich einer Windows Benachrichtung. Das wars. Das stört nicht und der Browser hat auch einen Ad-Blocker. Damit seid ihr einiges an Werbung im herkömmlichen Sinne los.
Der BAT wird in einer eigenen Wallet auf jedem Gerät geführt. Ihr könnt eure Wallet auch registrieren. Jedoch brauchts dafür einen Ausweis. Also volle Identität. Das muss jeder für sich selbst entscheiden.
Vielleicht registriere ich meine Wallet mal wenn ich ne ernstzunehmende Anzahl an BAT habe oder wenn der Preis hoch schiesst.
Ich für meinen Zweck habe bisher einfach nur BAT gesammelt ohne mich zu registrieren. Bisher habe ich auf beiden PCs in ein paar Wochen ca. 10BATs zusammen bekommen.
Das ist nicht viel, aber wenn ich fürs surfen nebenher Geld bekomme, warum nicht.
Der BAT wird -wenn er nicht stirbt- im Zuge der zu erwartenden Steigerung des BTC-Preises ggf. anziehen.
Und dann ists doch schön, wenn man ne Hand voll Coins für etwas bekommen hat, was man eh getan hätte: Das Internet benutzen
Viele Grüße,
Hasenmann