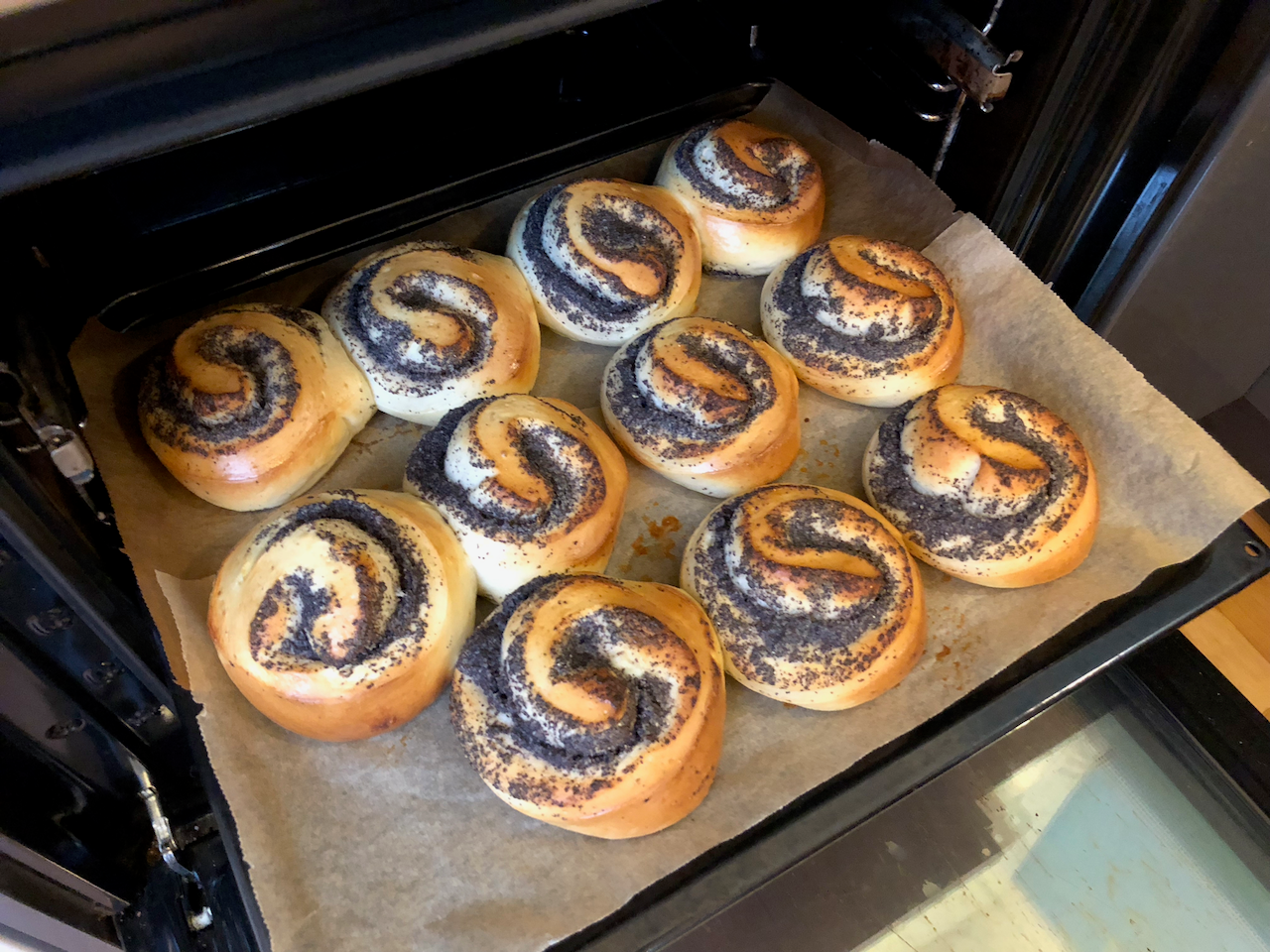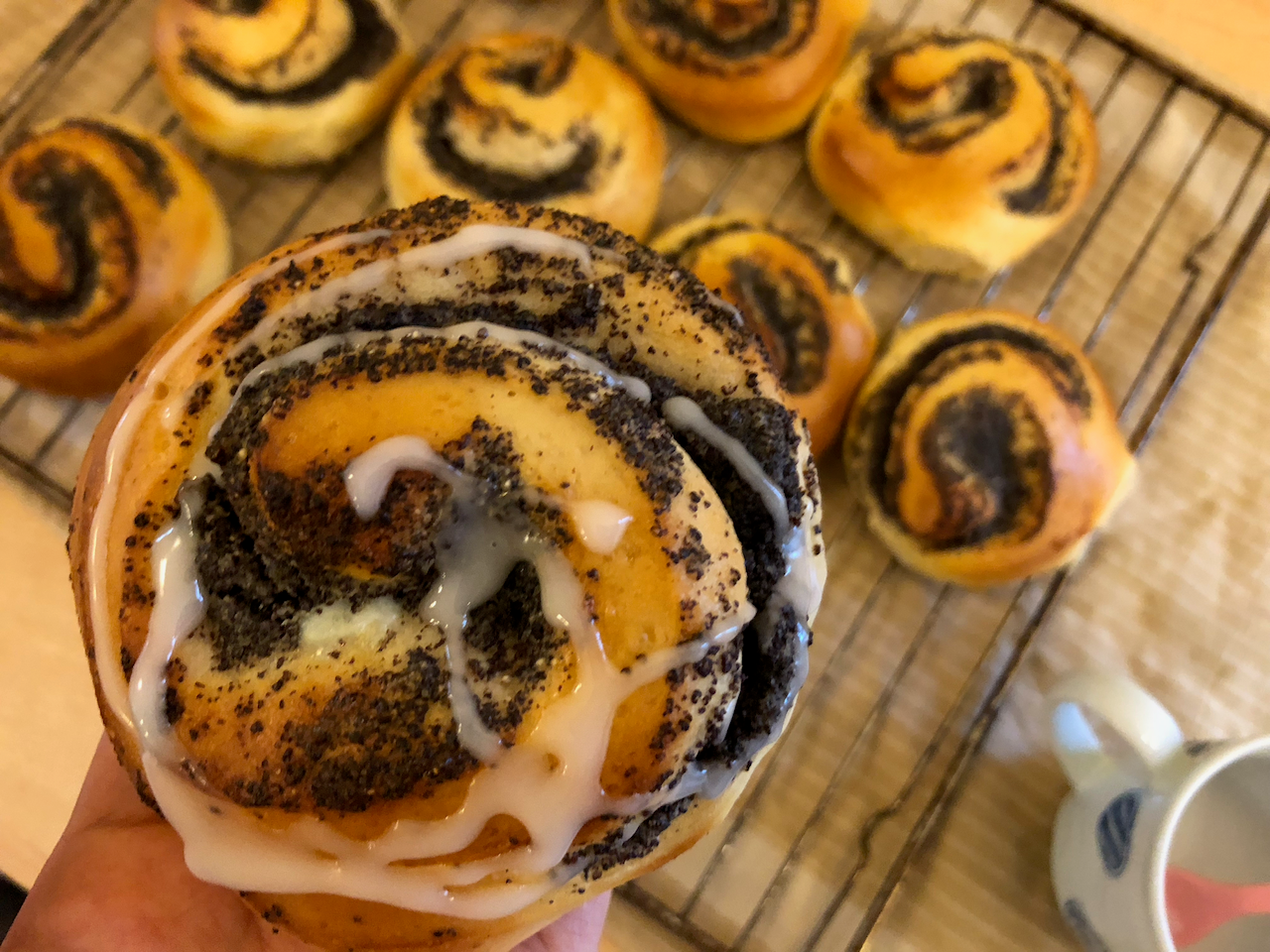 My daughter was coming down with a cold. So we just went to her teeth checkup in the morning and stayed at home.
After we came back home, she started baking virtual croissants. I showed her a YouTube video that explains how to make croissants. Then we continued watching bread baking videos. Baguette, bagels, sourdough bread etc. In the end we started baking poppy seed rolls, which called Mohnschnecke in Germany. It's my daughter's favorite.
It was my first time to bake bread using poppy seeds. I made too much filling or it was too soft ;)
It was funny to see my daughter tried to serve her Mohnschnecken in finitely to her papa. Was funny.
Ja it was a relaxed bread full day. She'll be the third generation of enthusiastic hobby baker family after my mother and me.
---
今日は子どもが風邪気味だったので朝予約を入れていた歯科健診にだけ行って、一緒に家にいました。歯医者さんから帰ってくると、バーチャルクロワッサンを作り出したので、クロワッサンの作り方の動画を見せてみました。そこからどんどん製パン動画を見始めて、しまいにはモーンシュネッケと呼ばれているケシの実を入れたドイツのパンを作るに至りました。ケシの実を使うのは初めてで、はみ出ました。入れすぎだったのか扱いが悪かったのか 😅
そんなこんなでパン三昧の一日になりました。仕事から帰ってきたお父ちゃんに延々と食べさせようとしていて笑いました。
明日も多分子どもは自宅静養で、暖かくなることもあり元気そうだったら先日衝動買いした球根ミックス(50個)を裏庭に植えようと思います。