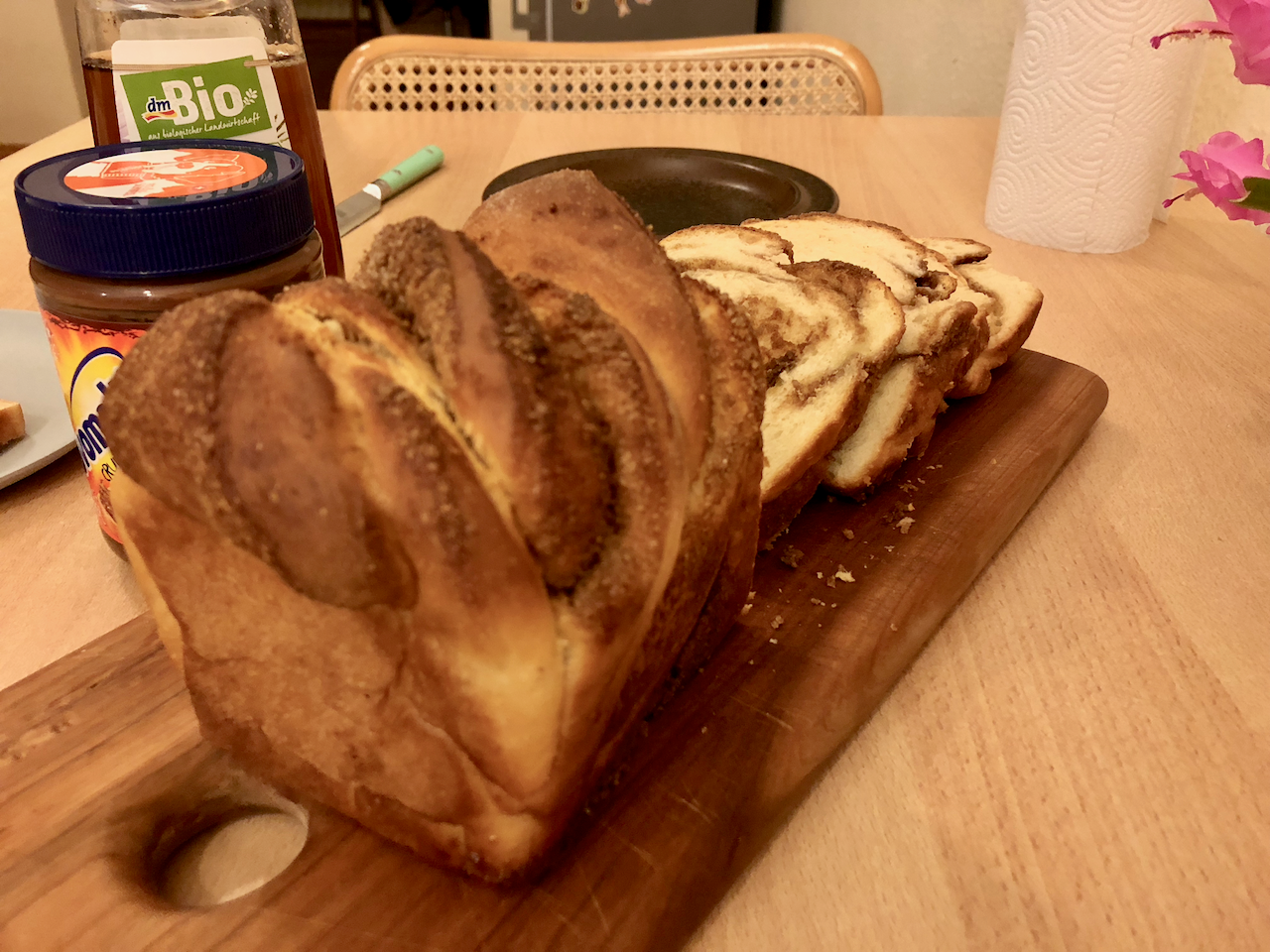 Recently I got to know a genius technique to braid Nusszopf.
https://www.pinterest.jp/pin/68398488072448218/
Cutting half first to braid half and then cut another half to complete braiding. Once I cut all at a time and it turned to be a disaster. After that I didn't make Nusszopf 😅
But with this technique, I could make it! A bit more to improve such as to make thinner layers though.
Good that I could master it before the Zopf season (or sweet yeast bread season) 😁
---
最近ナッツなどのフィリングを入れた編み込みパンの写真を見ていて、天才的な編み込みテクニックを知りました。
https://www.pinterest.jp/pin/68398488072448218/
半分切って編んで、編み終わったら残りの半分を切って編むとは・・・!これならばらばらになりません。以前一気に全部切ってえらいことになって以来このタイプの編み込みパンは作っていませんでした。
でもこの方法ならできました。簡単に!もう少しうずまきの層を薄くするといった改善はしたいのですが、上出来です。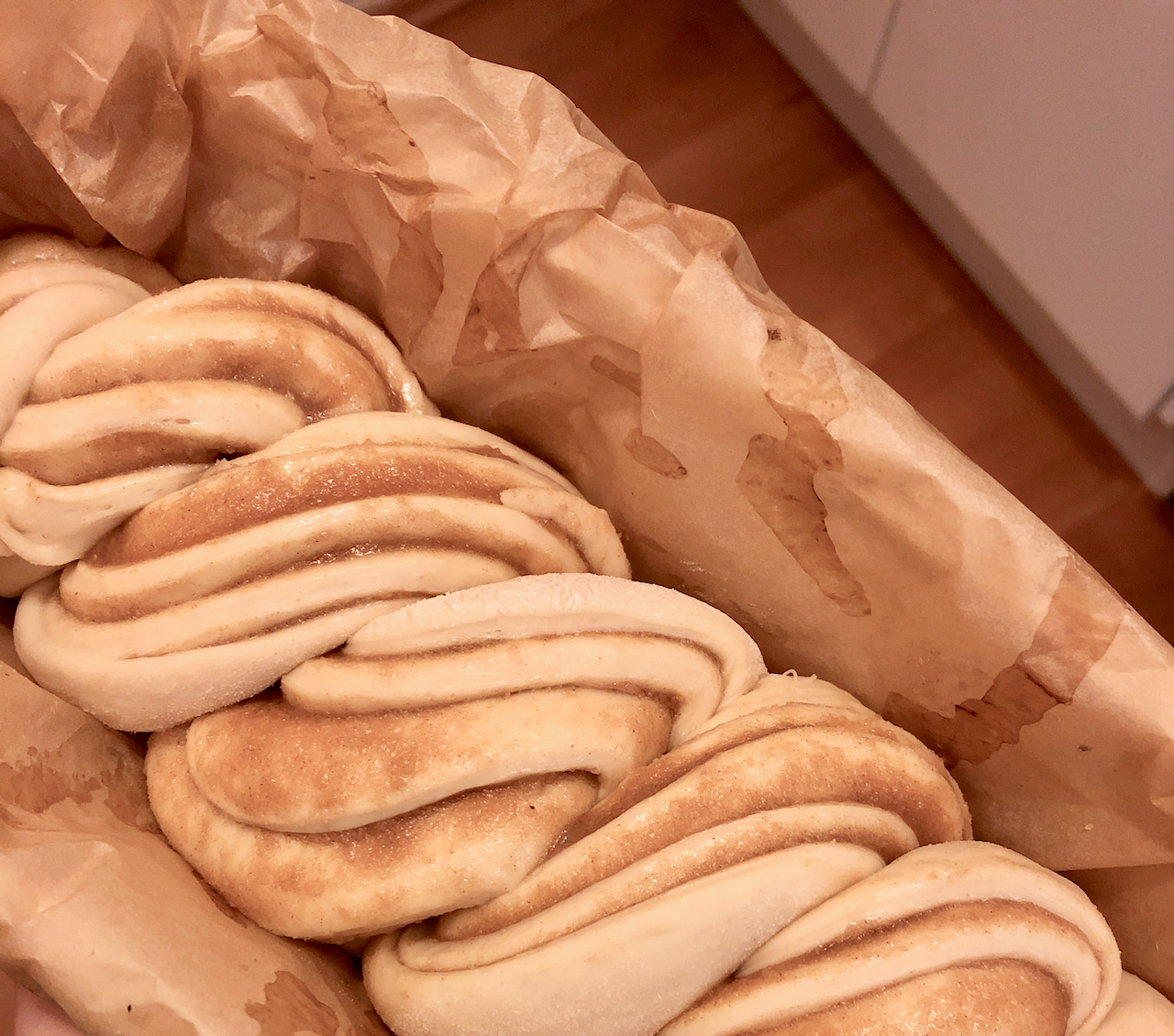 甘いふわふわパンを食べたくなるこの季節にこれをマスターできてかなり嬉しいです。