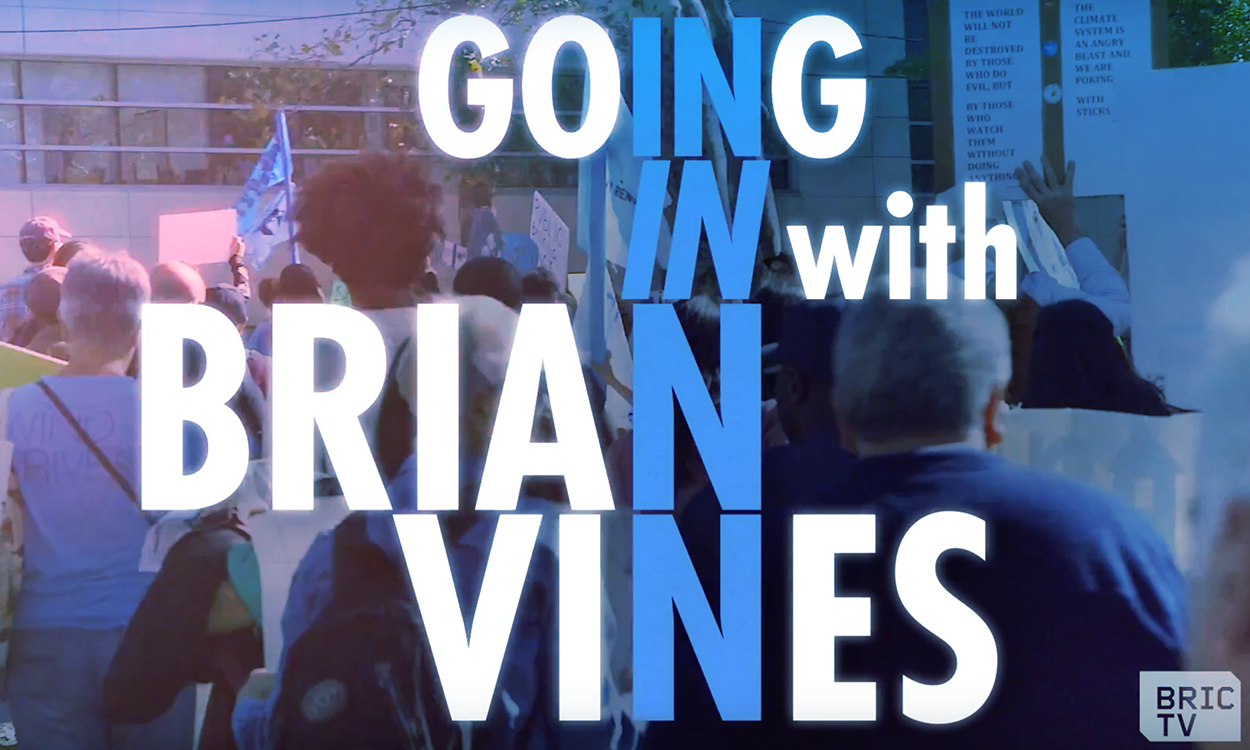 Does the "blockchain bake any bread?"
That was the big question on this week's episode of
Going in with Brian Vines.
The BRIC TV team set out to learn more about the biggest buzzword of 2018,
blockchain.
What impact does this new and mysterious technology really have? What is it being used for? Brian Vines set out to explore New York City for answers and met with a handful of crypto stewards seeking to bake some bread of their own.
BRIC showcased three examples as part of the episode. The first highlighted Dala, a blockchain powered financial network for emerging markets. The next example looked at the role of crypto and social justice reform with BAIL BLOC. Lastly BRIC met with - yours truly - our team at Sndbox to learn more about how creatives can use cryptocurrency to build IRL things.

About BRIC TV
BRIC TV
is the leading presenter of free cultural programming in Brooklyn, and one of the largest in New York City. Their team presents and incubates the work by artists and media-makers that reflect the diversity that surrounds Brooklyn. BRIC programs reach hundreds of thousands of people each year. Learn more,
here
.
---
Watch the full episode, below!
Exploring Precedents, Setting Examples
These three projects explore three very different use cases for blockchain technology today. Take a look and learn more about them:
Dala - A Blockchain Financial System for Emerging Markets
Dala is a decentralized financial system designed for emerging markets. It's powered by $DALA, an open-source multi-chain crypto asset. Through Dala protocols (Kopa, Soko and Kazi), consumers have access to borderless, low cost, efficient, and unique financial services enabling them to earn, save, borrow, and transact in a new decentralized financial system. The first major contributor to Dala's open source development and the first application to enable the use of $DALA for transactions and peer-to-peer transfers is Wala, a zero-fee financial services app for emerging markets.
Visit Dala - https://dala.org/

BAIL BLOC - where crypto pays bail to combat poverty
Poverty is not a crime, but every day thousands of New Yorkers await trial in city jails because they cannot afford bail, which is often as low as $250. The BAIL BLOC project partnered with The Bronx Freedom Fund to get people mining cryptocurrency for criminal justice reform. When you download the BAIL BLOC app, a small part of your computer's unused processing power is redirected toward mining a popular cryptocurrency called Monero, which is secure, private, and untraceable. At the end of every month, we exchange the Monero for US dollars and donate the earnings to the Bronx Freedom Fund.
BAIL BLOC - https://bailbloc.thenewinquiry.com/
The Bronx Freedom Fund - http://www.thebronxfreedomfund.org/

Sndbox's Steem Park Project
STEEM Park
is a public garden designed and funded exclusively through Steemit.com, a social media website that rewards impactful content with digital currency (STEEM). This garden within Herbert von King Park represents an entirely new way to empower community projects and celebrate special places within our neighborhoods. The project was created and executed by Sndbox.
Watch the Steem Park Documentary - link
Learn more about Sndbox - https://sndbox.co/
---

magazine / twitter / facebook
---
Posted from my blog with SteemPress : https://thecreativecrypto.com/blockchain-for-public-good-on-bric-tv/
---