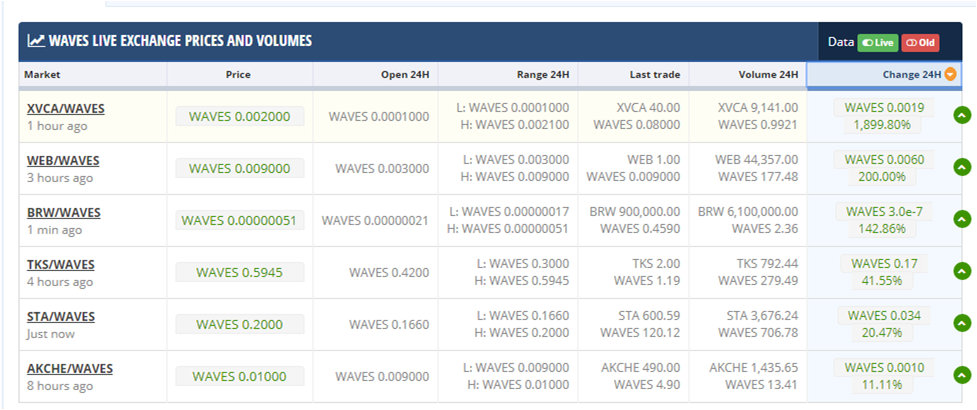 Crypto currency pack was back in green after the gap of few days of blood bath on crypto streets. BRW tokens was no exception.
It increased by 142% in the short span of period. Today's growth was backed by strong growth in the volumes on the Decentralised Exchange of Waves. It was a spectacular rally today.
On the waves decentralised exchange it was the third largest gainer with more than 142% growth in 24 hours.