Hey everyone! long time no see!
Just want to share a possible scenario using history and fractals to help pave the way.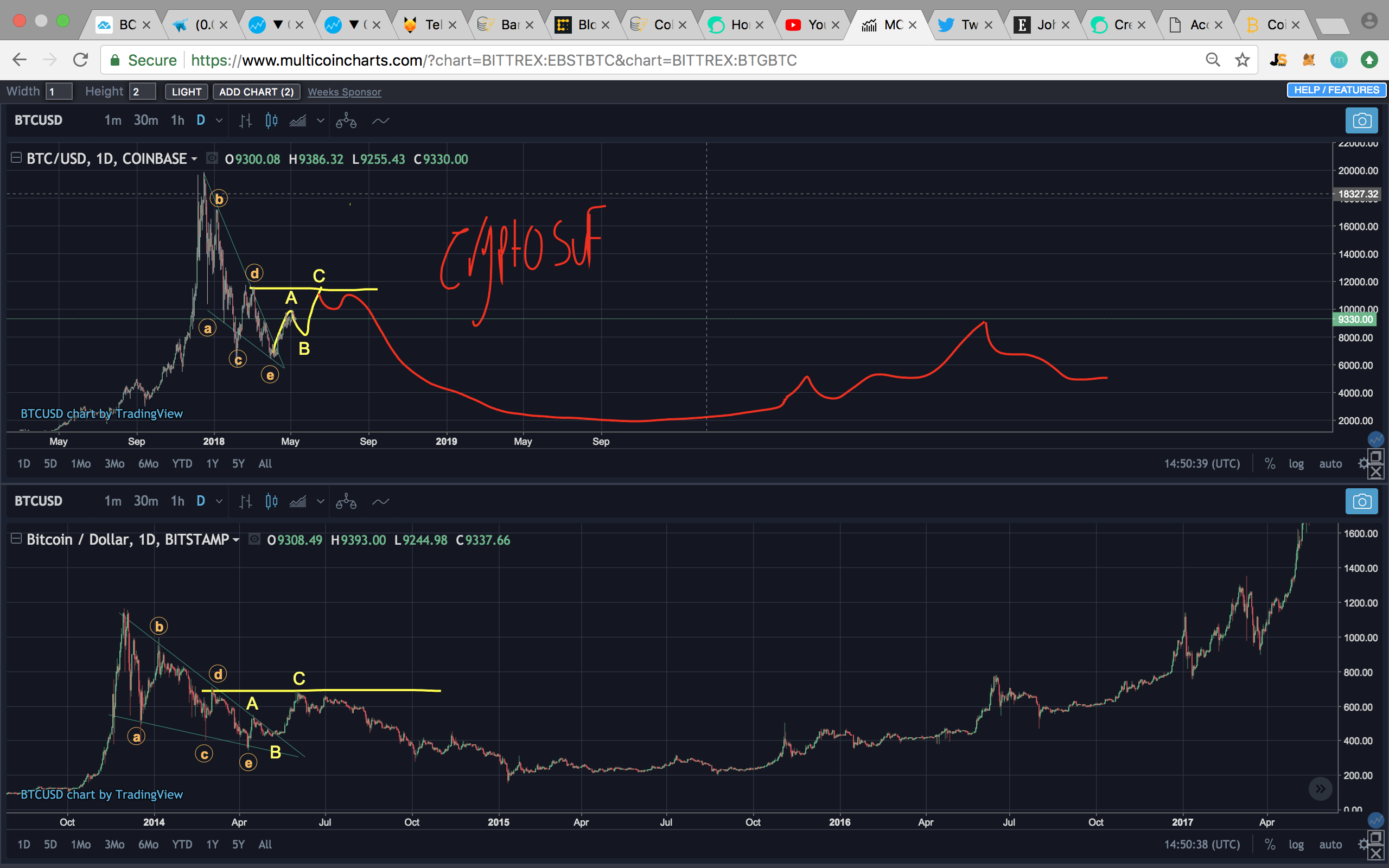 on the top we have BTC from our current pricing data ( at time of press)
on the bottom we have a historical chart that shows a deep correction, a multi year correction after BTC hit the price of around ($1,800 - $1,200) back in December of 2013
Now this is the full correction from January 2014 - early January 2017 where we see BTC break previous 2013 highs and rise to almost 20K in the same year!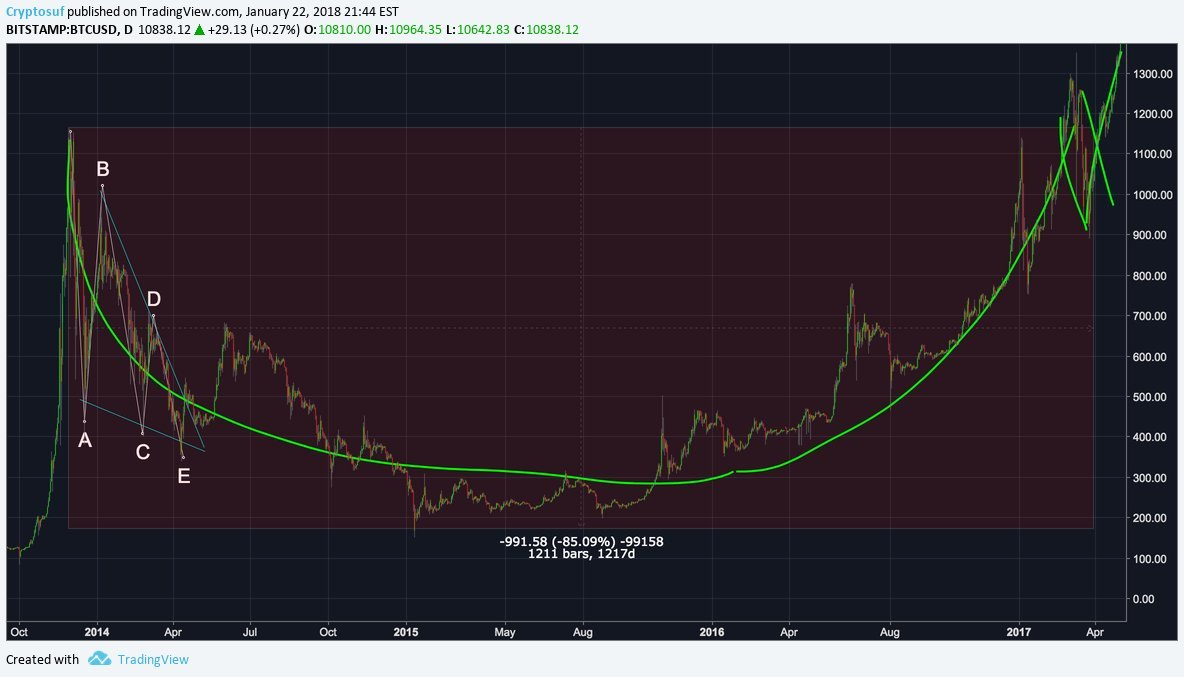 notice the descending triangle that had a breakout on both charts... after the breakout we see it completed a YELLOW ABC on the bottom chart... could BTC be doing the same?
If so, then we could be looking at a long long correction. maybe another 1-2 year sideways movement as we seen in the past.
BUT, maybe things have changed and maybe the demand along with the maturity in the crypto universe has changed. its not new anymore. theres more people holding for the future and may not be willing to sell. keeping the prices from repeating the past.
This is just a possible option and to keep everyone aware. I suppose the critical point would be when prices rise a little more and hit the new Yellow C wave.. Which could be near the (D) in orange just as it was in the past.

This is not professional Advice, Always be cautious
We are not liable for any reason for profits or losses
please make your own decisions