Yesterday, I had a feeling this would happen today when I looked at the chart.
I did not dare to believe it, because it suggested 10k-16k next in just a few months. That is kinda easy to believe now that we have plowed through the 5700-7000$ resistance at FIRST TRY! Bull mode activated.
Remember that we are still in blue wave 3. You won't believe your eyes if this count is correct.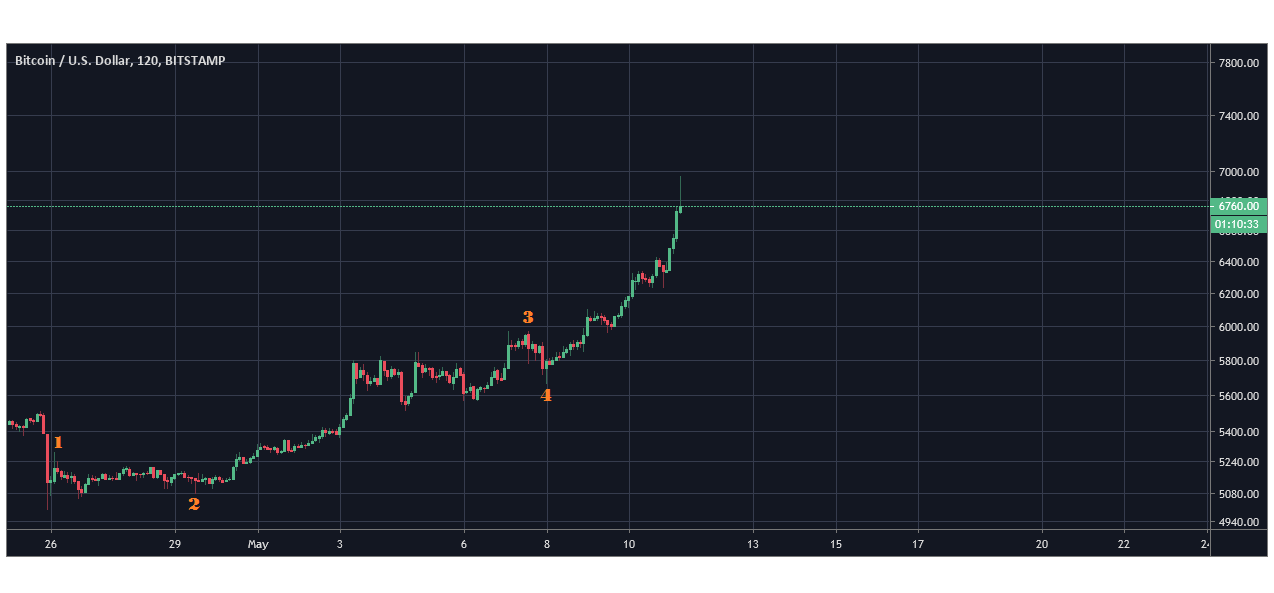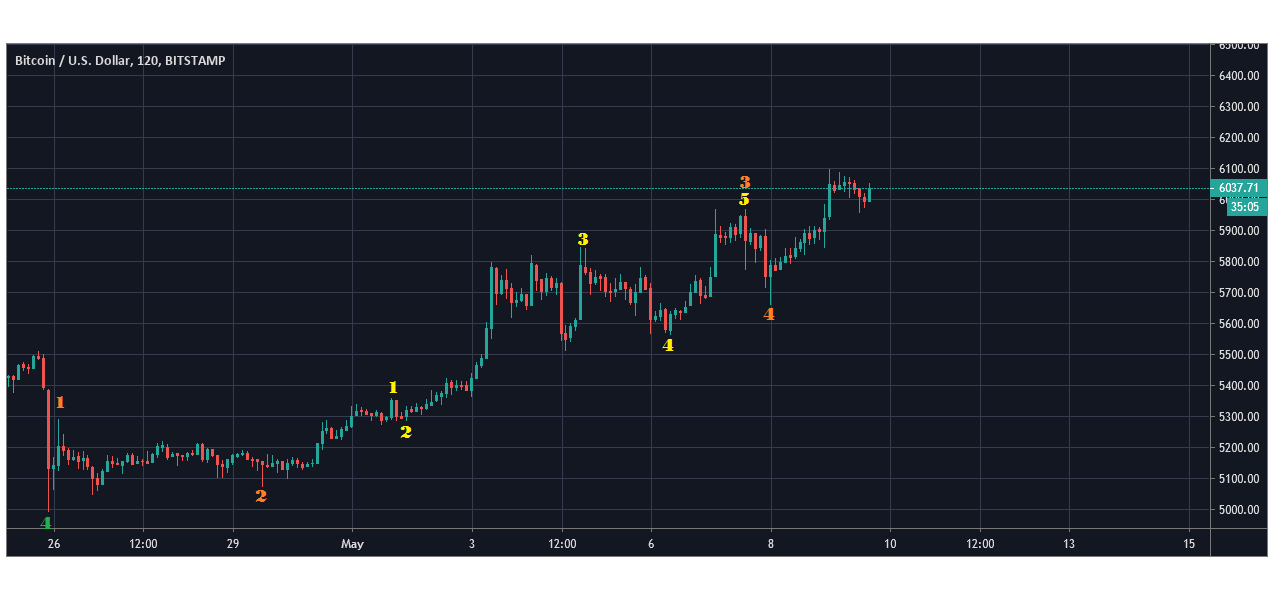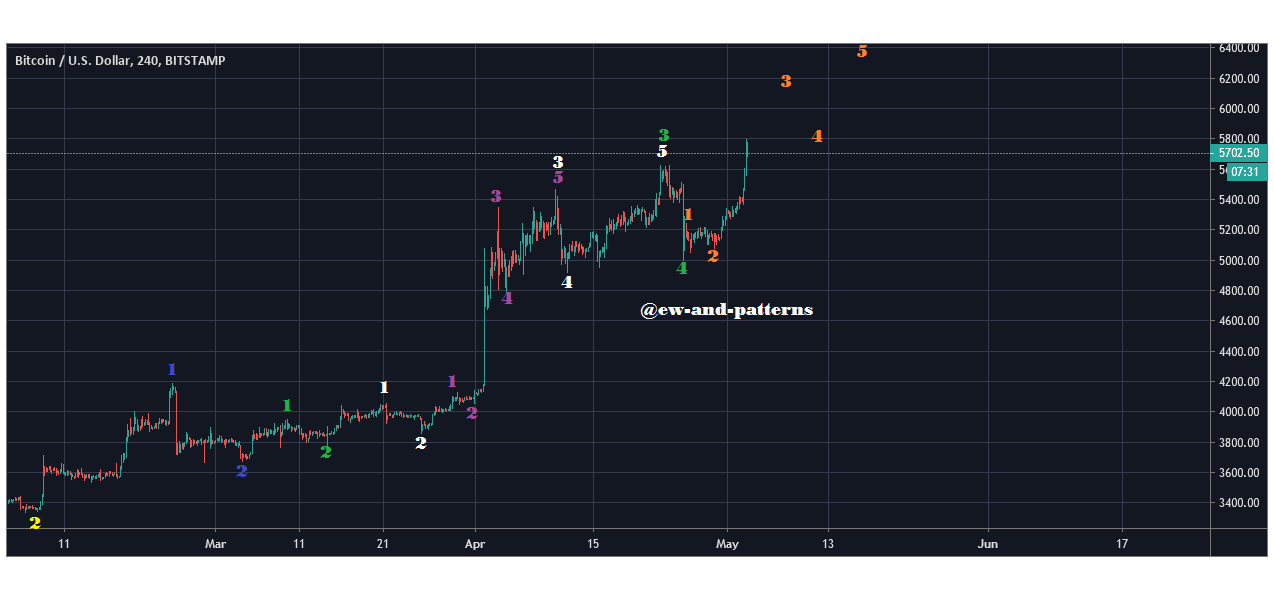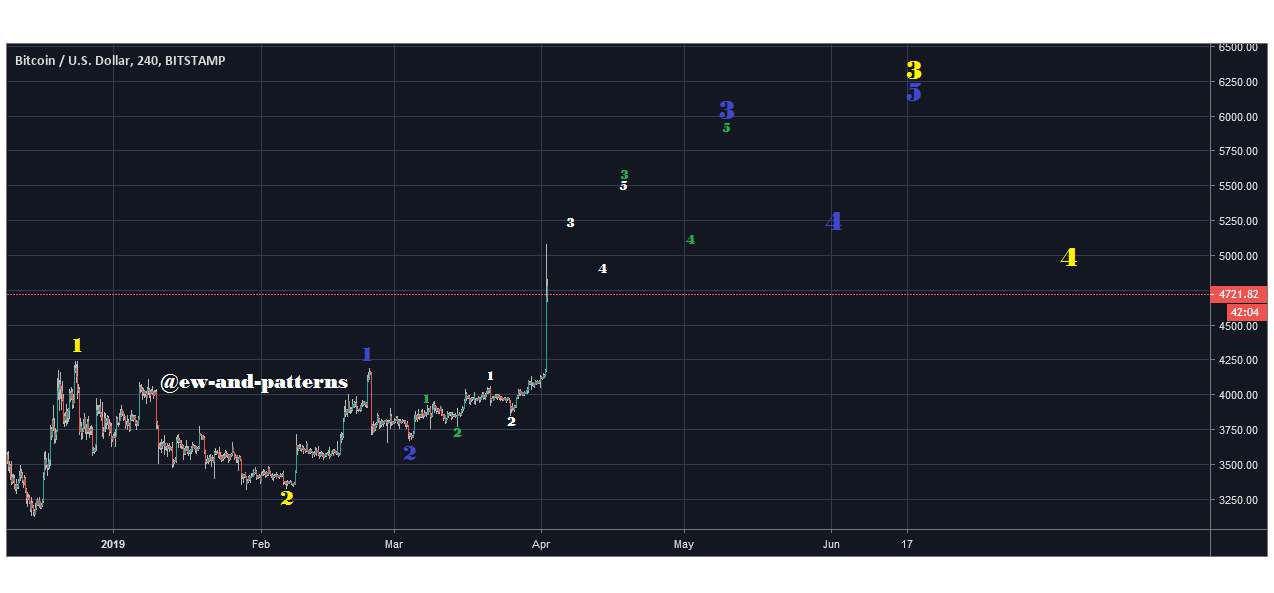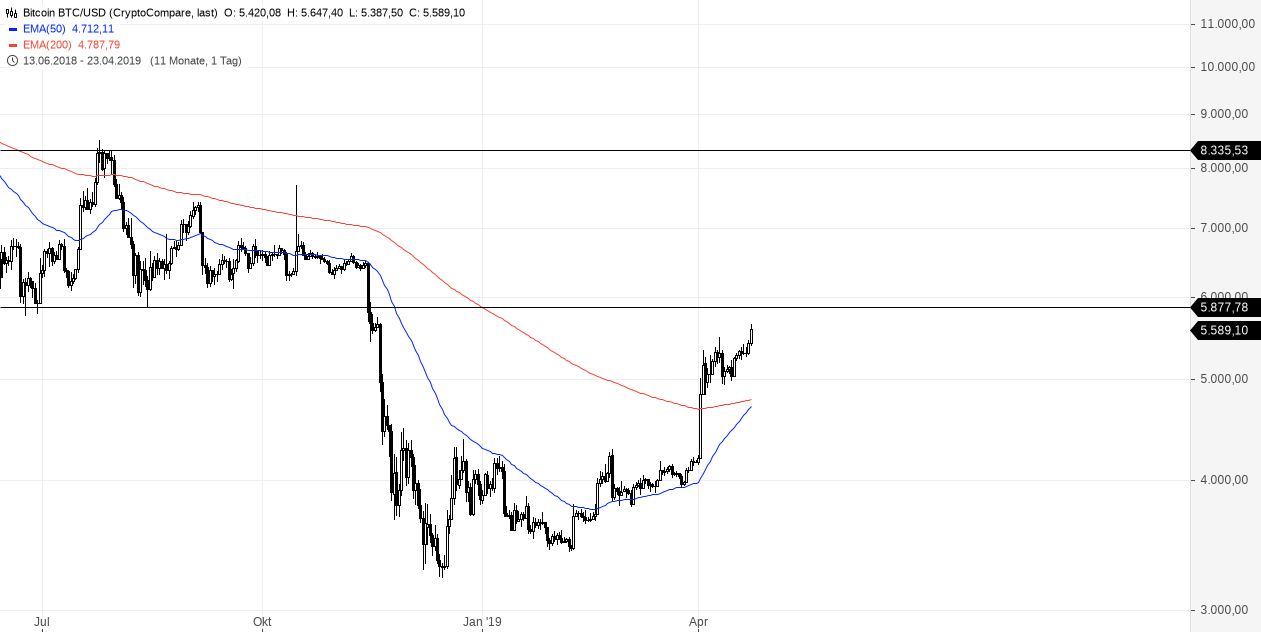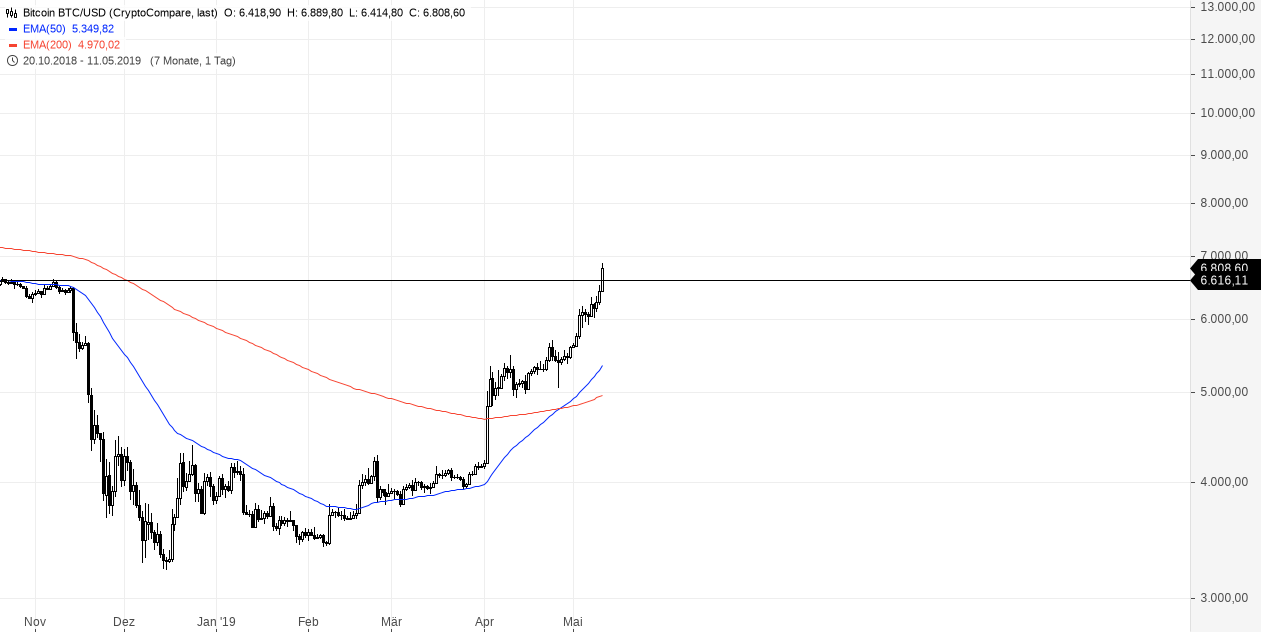 On 23.04.19. I wrote:
https://steemit.com/btc/@ew-and-patterns/btc-update-23-04-2019
"In 2-3 days we will have a golden cross (EMA 50 above EMA 200) which long-term investors value very highly when making their investment decisions. From now on sudden surges should always be expected (big individual investors adding to their portfolio) which can lead to FOMO."
This FOMO will be in full force when we hit the yellow wave 5 high, which is when it will crash 50-62% again :D
I suspect this high will be 15800$ BTC, because a 62% crash would land us right on 6000$ then.
BTW, the first STEEM surge will happen at the latest, when BTC does this projected 50-62% crash. From this point of view, 10cent STEEM is possible, so get mentally prepared for that.


If you think this to be useful information:




Feel free to use and share my charts, but please mention me, @ew-and-patterns as the author. Otherwise it is considered plagiarism and I will flag you and advise my friends to do the same.




Please consider leaving a comment, like or resteem, if this post entertained you or helped you see things differently...
Have a nice day :-)


#bitcoin #btc #crypto #cryptocurrency #cryptocurrencies #steem #sbd #ethereum #eth #ripple #xrp #bitcoincash #bch #eos #litecoin #ltc #stellar #lumen #xlm #digibyte #dgb #cardano #ada #iota #tether #neo #tron #trx #omg #verge #xvg #bitshares #bts #nano #monero #xmr #dash #ethereumclassic #nem #binance #binancecoin #vechain #tezos #omisego #steemit #money #life #altcoin #altcoins #trading #investing #investment #investments #forex #forextrading #market #finance #gold #silver #commodity #commodities #stock #stocktrading #stockmarket #facebook #fb #apple #aapl #spx #xau #xag #usdjpy #usd #amazon #amzn