Bitcoin spent all day going up to $10,200 and now has gone down and I am resetting my BUY Limit from $9887 to $10,010 and $9933.
https://www.tradingview.com/x/NbCzwCAY/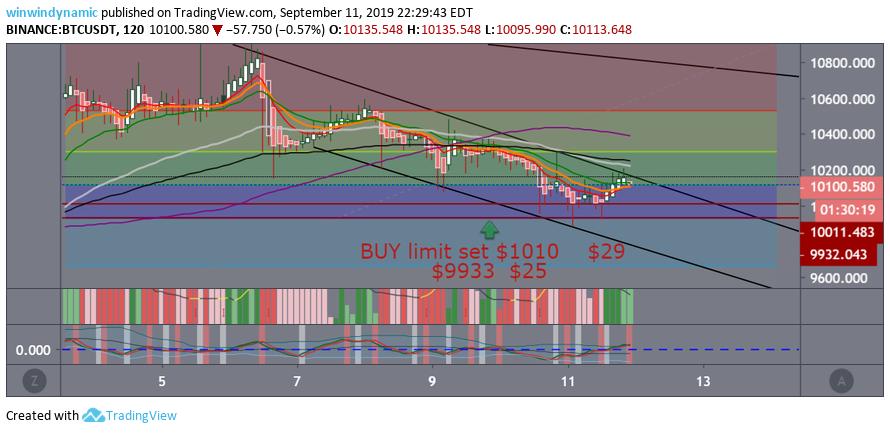 What I have learned today:
We are still in a Bearish trend.
I know I will need to open Krakken broker soon so I can SHORT the market during a Bearish short term market like we are in now.
Start setting 2 BUY Limits since I missed my BUY Limt earlier this morning even though the Wick hit the buy limit price point, it did not trigger the buy.
Using Fib retracement in my charting is helping me to see the reversals better.
Feels good to be able to give sound advice to my sister who asked about whether to Sell today on her position that she was stuck at when she bought Bitcoin around $10, 300. She keep buy too much $ at once instead of layer in.
What have you learned today about trading Bitcoin.