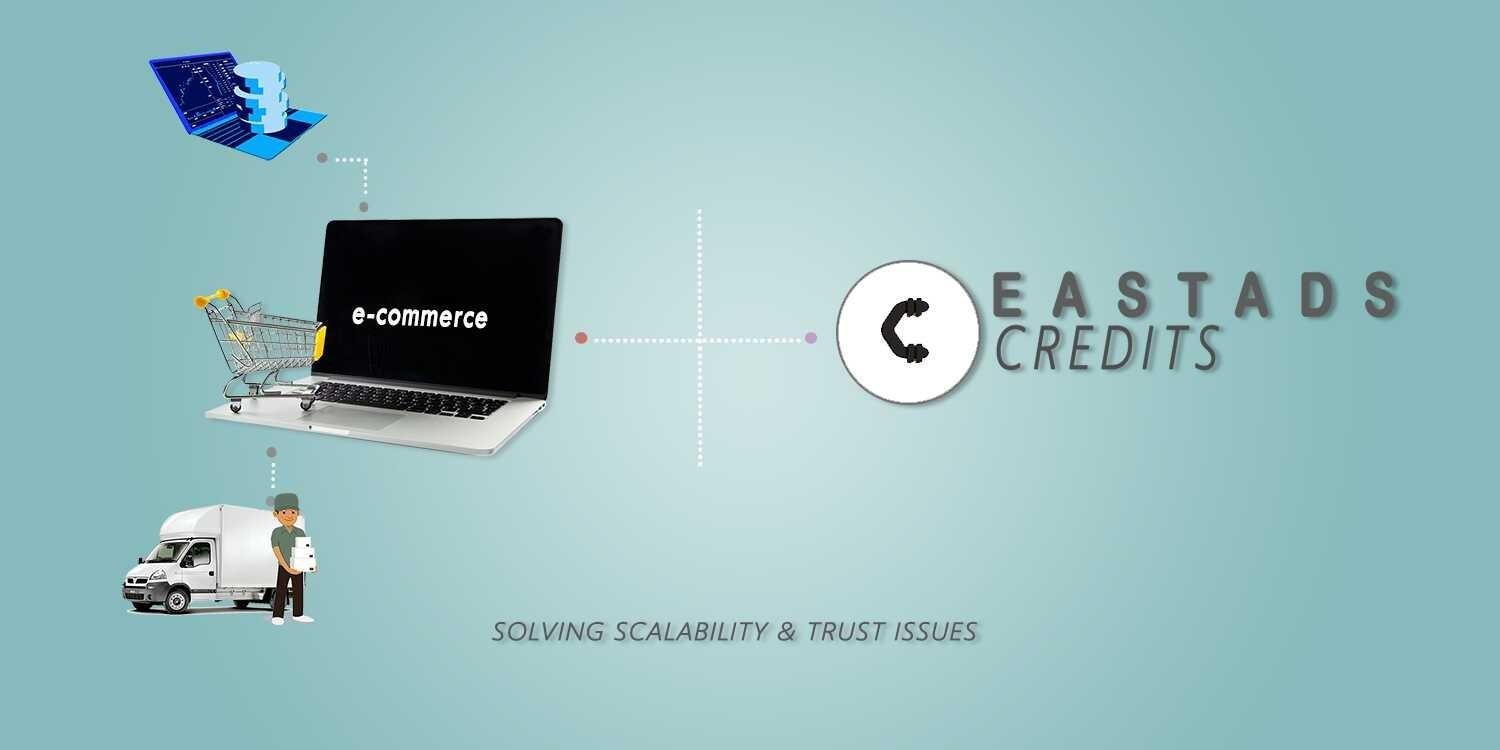 African startup solving scalability and trust issues in Cryptocurrency using eCommerce commences her Initial coin offering.
Eastads project is bringing blockchain payments and price options to African e-market with our proposed 'Hybrid Marketplace' powered by blockchain.
A project of its kind in Africa, one pushing for mass adoption of cryptocurrencies and at same time introducing a better, faster, easier and more profitable scheme of buying and selling to the trillion dollar eCommerce industry in Africa.
Already running the new startup marketplace Eastads Nigeria, Eastads has commenced token sales as they seek to upgrade and increase the scale of our project to reach a wider audience.
The Eastads Project can be grouped into three(3).
The African Marketplace: According to the model released by the founder, this marketplace wil be an A2P and P2P integration with blockchain payments and price options.
Blockchain logistics network: A logistics network to support the Eastads marketplace.
Fiat exchange- A cold wallet Fiat crypto Exchange for direct buying and selling of ECR on a P2P integration.
Benefits of Eastads:
Eastads will solve scalability and trust issues in cryptocurrencies which in turn will solidify the push of mass adoption. The Eastads project will aslo bring in new money from investors into the cryptoverse as trust issues are solved.
Meaning to the African society-: Eastads will present Africa with her first blockchain powered marketplace for trading their crypto assets for goods and services both on a P2P and A2P integration.
Token holder/investor benefit.
Monthly dividends : This will go live as soon as all products are in place and profits comes in from the exchange Exchange, Marketplace and Logistics network. Eastads will buy back ECR from the market monthly and disburse holders of the market token.
Buying and selling is everyday business, ECR holders will benefit from seemless demand for thier market token which in turn will lead to price rise.
Eastads Updates: Private sale is live.
Eastads is raising funds for their project by offering ECR tokens to private initial investors at 30% price discount. To partake in these sales contact us at mail@token.eastads.com.ng
Other notes:
The Eastads project goes together with the market utility token- Eastads Credits. Eastads has also talked with Credits Project, for a swap to Credits blockchain which is a faster blockchain that meets needed criteria for a traditional market token. During this event, Eastads will reduce total supply of Eastads Credits to 500 Million.
For contact: mail@token.eastads.com.ng
Links:
Twitter :http://twitter.com/eastadscredits
Facebook :https://www.facebook.com/Eastadscredit/
LinkedIn :https://www.linkedin.com/company/11827474/
Telegram :https://t.me/eastadscredits
Medium : https://medium.com/@eastadscredit/