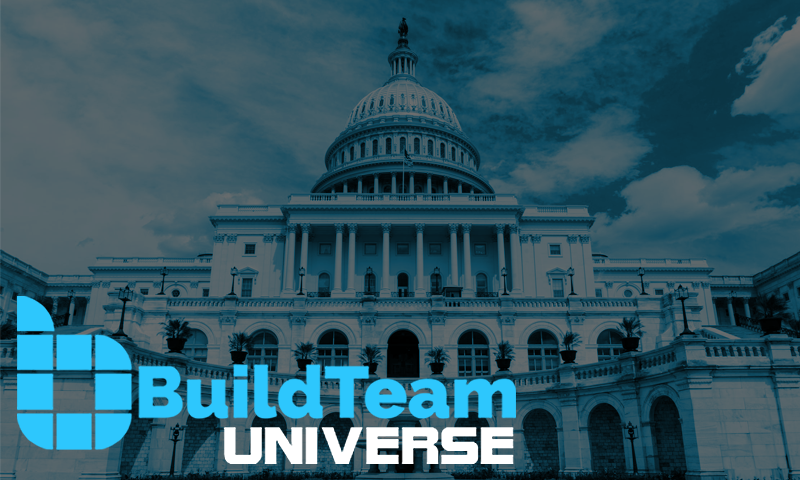 ---
In this exclusive @btuniverse article we would like to discuss an important topic that may give cryptocurrency hodlers, including the loyal Steemians using this platform a lot to look forward to.
Everyone knows that 2018 has been a hard year for Bitcoin and all other cryptocurrencies; for that matter as the year has seen a neverending sell-off that still shows no signs of letting up. But, the future still looks bright for cryptocurrencies in general as there has been record insitutional interest from the likes of Bakkt (whose parent company ICE owns the NYSE), Fidelity and Goldman Sachs.
But there is one more missing component that could really be the cornerstone of bringing back confidence in the market. I'm talking about a regulatory framework for nations like the USA to give a certain degree of certainty that the whole movement wont be banned by the government entirely.
The good news is that appears to be happening and whats more, Bitcoin and cryptocurrencies may be labeled as their own asset class assuming a new bill heading to the US Congress becomes law.
In a recent article titled 'US Congressman Introducing Legislation to Designate Bitcoin and Cryptocurrency as a New Asset Class' a few interesting points were made that we would like to share with readers.
The article highlights the fact that US Representative Warren Davidson of Ohio has made a proposal to end confusion over whether crypto should be categorized as securities, commodities or properties.
According to Cleveland.com, the Republican from the 8th District says he plans to introduce legislation in the House of Representatives that would create a new, unique asset class for cryptocurrencies and initial coin offerings (ICOs), allowing for a more clear path to government regulation. The bill would prevent crypto assets from being classified as securities and empower the federal government to "regulate initial coin offerings more effectively."
One of the reasons that the market has been experiencing so much negative sentiment this year is the fact that the SEC, the organization in America responsible for regulating securities, has deemed many ICOs to be unauthorized securities and has taken up legal proceedings to shut them down and force the projects to return funds to their users.
This creates a lot of fear and panic in the market. Fear that would not exist if the government had clear rules and regulations regarding cryptocurrencies.
"Current uncertainty surrounding the treatment of offers and sales of digital tokens is hindering innovation in the United States and will ultimately drive business elsewhere. We believe that the SEC could do more to clarify its position." Davidson said as he tried to explain the dangers of not taking action soon.
Davidson went on to say that he feels the bill will help legitimize the blockchain industry. He felt strongly that it will give new companies the power to raise capital a different way, directly from consumers.
---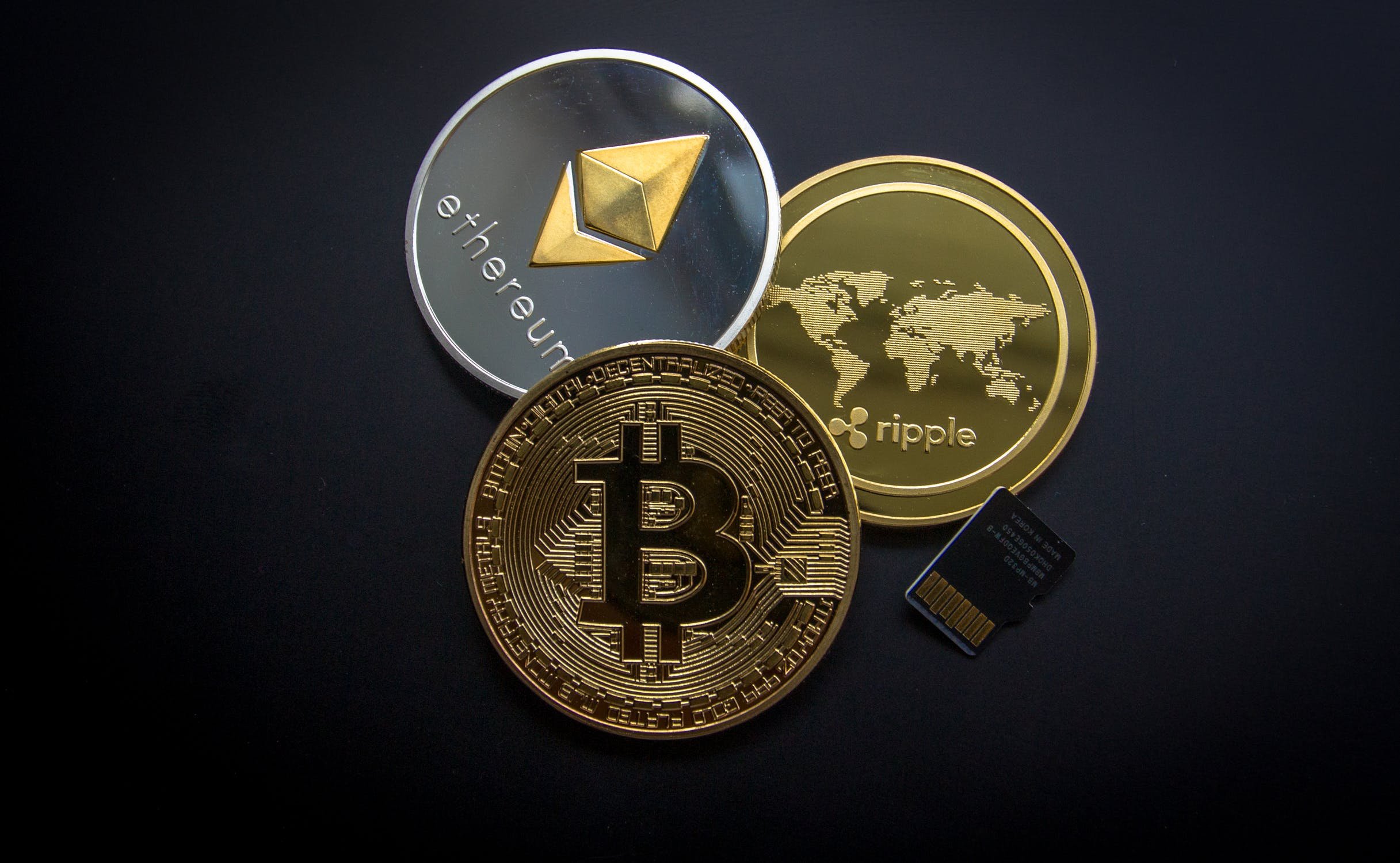 ---
Large investors are sitting on the sidelines at this point waiting for a safer trading environment which can only be introduced by large government entities.
Another possible catalyst to getting the wheels moving again is the possibility of a US ETF for Bitcoin approved by the SEC. In another recent article entitled 'Bitcoin ETF Will Not Be Approved Until SEC's Jay Clayton Sees Improvements In The Cryptocurrency Market ' the stage is set for what needs to be done to see this happen in 2019.
If a Bitcoin ETF is approved by the SEC then investors in the stock market will essentially be able to buy Bitcoin without having to physically hold it which means the chance for mass adoption improves immensely. Getting access to a market like NASDAQ or the NYSE is a game changer for Bitcoin and cryptocurrency markets in general.
One of the major boosts the cryptocurrency market has been waiting for is the Bitcoin ETF approval. Experts believe that this move by the SEC is going to be a real game changer. However, the Chairman of the United States Securities and Exchange Commission, Jay Clayton, who happens to be the one who will determine if Bitcoin ETF gets approved, recently talked about his concerns for the industry. According to him, these issues must be addressed before he would comfortably approve the Bitcoin ETF.
Clayton claimed that one of the biggest problems holding the SEC back from approving an ETF is the lack of market surveillance.
"We have seen some illegalities around digital assets that make you surprised. We are concerned with investors and its important that the assets underlying the ETF has good custody so they don't suddenly disappear."
Beyond these concerns he also feels that there aren't enough custody options for Bitcoin for the SEC to approve a Bitcoin ETF.
Clayton went on to say that "investors expect that trading a commodity that underlines an ETF makes it free of things like manipulation. This is an issue that must be addressed before I will be comfortable with approving Bitcoin ETF."
It seems that whoever solves these issues stands to gain a lot from the benefits that come with solving them. Clayton has laid out the guidelines, now it is up to the industry to deliver on them to open the door to a Bitcoin ETF in 2019.
When people talk about catalysts for cryptocurrency mass adoption, these issues are at the heart of the issue. It is my belief that cryptocurrency markets have a real shot at seeing mass adoption in 2019 if one or more of these catalysts takes place. Smaller blockchain projects need Bitcoin to really shine in order to get back to their all time highs. Here's to hoping that happens next year!
Thanks for reading.
---
Authored by: @techblogger
In-text citations sources:
https://dailyhodl.com/2018/12/05/us-congressman-introducing-legislation-to-designate-bitcoin-and-cryptocurrency-as-a-new-asset-class/
https://smartereum.com/43768/bitcoin-etf-will-not-be-approved-until-secs-jay-clayton-sees-improvements-in-the-cryptocurrency-market/
Image Sources:
Pexels
---
---
BuildTeam is one of the few service providers on Steem that runs and maintains its own RPC servers. Maintaining this infrastructure is expensive. If you want to support the growth of Steem network outside of Steemit.com, consider using some of our services, this helps to pay the bills, keeps the machines running and helps us incubate great developer talent within BuildTeam. The easiest and most effective way to support BuildTeam is to delegate to Minnowbooster or enable vote-selling within the https://minnowbooster.net user settings. For other options to help BuildTeam secure and grow the Steem community, contact Steem witness @thecryptodrive.
---


| Visit our website for more info! | Subsribe to our YouTube Channel |
| --- | --- |
| | |

We are always looking to improve @minnowbooster and try to keep you up-to-date whenever something changes. If you have any suggestions about what we should change or add to @minnowbooster, then please drop by our Discord server and let us know!



Minnowbooster is a @buildteam project by
@thecryptodrive (witness), @cryptomancer and @reggaemuffin (witness)
---
This is a @steemvoter subscription payment post. Thank you to Steemvoter customers for allowing us to use your Steem accounts to upvote this post by virtue of your free subscription to the Steemvoter.com bot service. @steemvoter is proudly a @buildteam brand and sister project to @steemsports, @btuniverse and @minnowbooster.