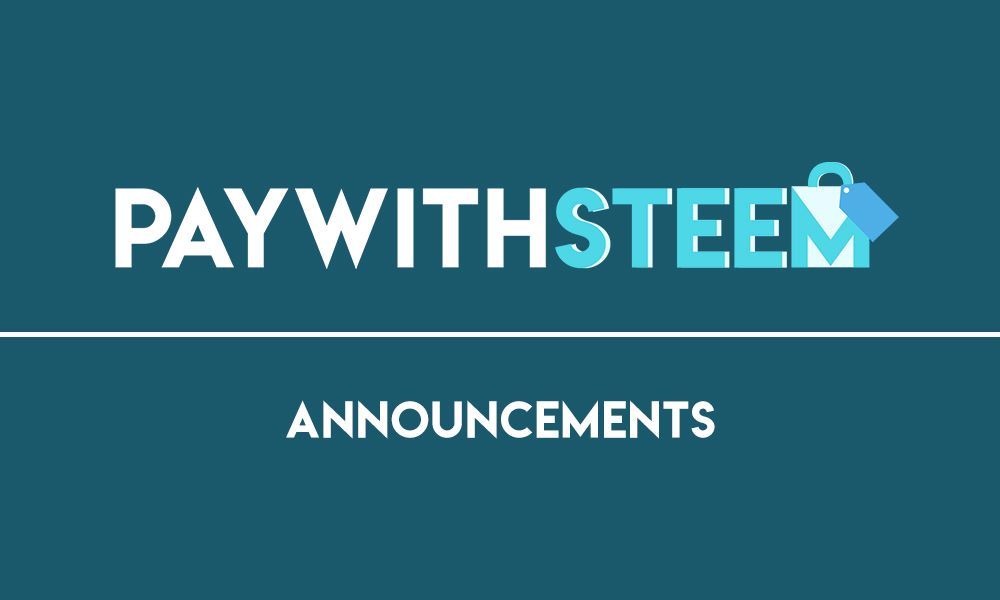 PayWithSteem Budget Proposal
Request for funding to make PayWithSteem v2.0 a reality
Why Do We Need Money?
Well things are changing over @paywithsteem, when we first started we were taking all orders and fulfilling them manually and in return this degraded our service. Due to having to sleep (Like a normal person) we could not always take orders straight away and because of this the customer would have to wait several hours just to get a response.
Since then we have stopped taking orders and started fundraising for PayWithSteem v2.0 (Completely new order system). So far we have managed to raise around $900 in liquid steem via post rewards and $3900 in SP (We hope to not have to use this as it will take 3 months to power down and we will not be able to vote etc). All the money raised will be used to pay the developers for creation of the new site.
How Much We Need
We are asking for 2,460 STEEM or $9100 at current prices. We set a goal of $10k for the fundraiser and this would fill the gap. However if you cannot make the full amount anything would be greatly appreciated as it will still help us along!
A HUGE THANK YOU TO @JERRYBANFIELD AND HIS @BUDGETS PROJECT FOR EVEN CONSIDERING FUNDING US!