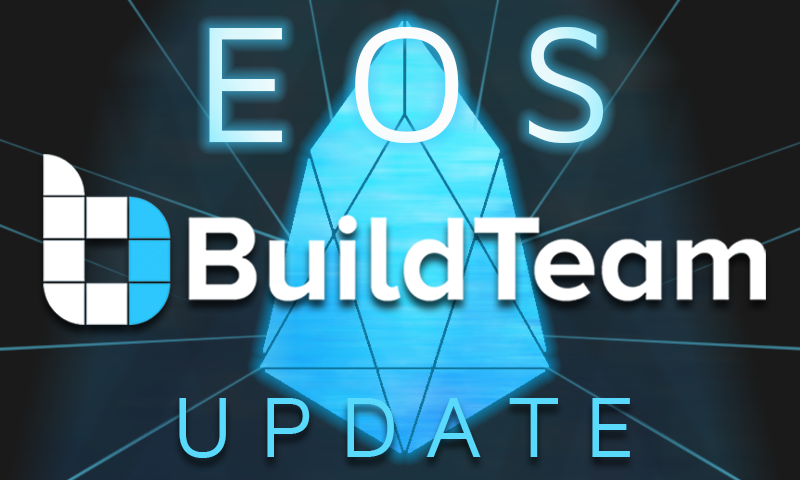 Hi EOS fans, @cryptomancer here, following up on our last EOS update with a message to the EOS community regarding recent developments and a few of our major strengths as an EOS Block Producer Candidate.
If you would like more background information about our previous efforts relating to EOS, feel free to review the articles below before reading further:
BuildTeam EOS Testnet Nodes Online as Mainnet Launch Approaches!
BuildTeam: EOS Block Producer Node Update
BuildTeam EOS Block Producer Candidacy Report
---
In the past few days BuildTeam has managed to make a lot of progress in regard to its BP candidacy and the value the organization represents to the EOS community.
We've conducted a significant amount of EOS testing, from basic functionality like creating new accounts & buying RAM from the command line to more technical operations like the reconfiguration of nodes.
We now have 3 nodes all connected to the EOS mainnet
In addition to the nodes themselves, we've also taken steps to ensure that we can be discovered easily when people want to vote for our BP. This is done by means of a file hosted on the BuildTeam.io website which contains information about our BP in a standard format that has been agreed upon with voting portals. When we register our block producer onchain, we include our web site with the registration data. Voting portals check that registration data, go to our website, pull our BP data file and then use that to display information about BuildTeam on their portal. As a result, assuming the whole process works seamlessly, we will automatically be listed on all voting portals that follow this standard.
The topology of our BP infrastructure setup can be described as follows. We have 3 nodes listed: two block producers (one primary and one backup) and a non-block producer. With this setup we can seamlessly switch between primary & backup nodes without any interruption in block production through the execution of a single command. This enables us to easily perform maintenance on one node or the other without any service degradations.
It is important to note the two BPs are private nodes that don't provide public services to just any random person who happens to be using EOS. They serve a very specialized purpose of securing the network & facilitating its transactions, and are completely dedicated to that purpose alone.
The non-BP node, on the other hand, we have decided to expose as a public seed node, with endpoint data provided to other block producers to assist them in getting up & running on the network during these important early days.
In the future we plan to add another public node (called an API node) which anybody can use for connecting their EOS wallet, accessing the network and performing operations. This type of node serves as a gateway into EOS so you can use the network on a day-to-day basis. It's analogous to the public Steem nodes that applications such as Steemvoter and Minnowbooster use to connect & transact on the Steem network. We'll have more details coming on this at the appropriate time.
Take a quick look at this map which shows our current geographic setup: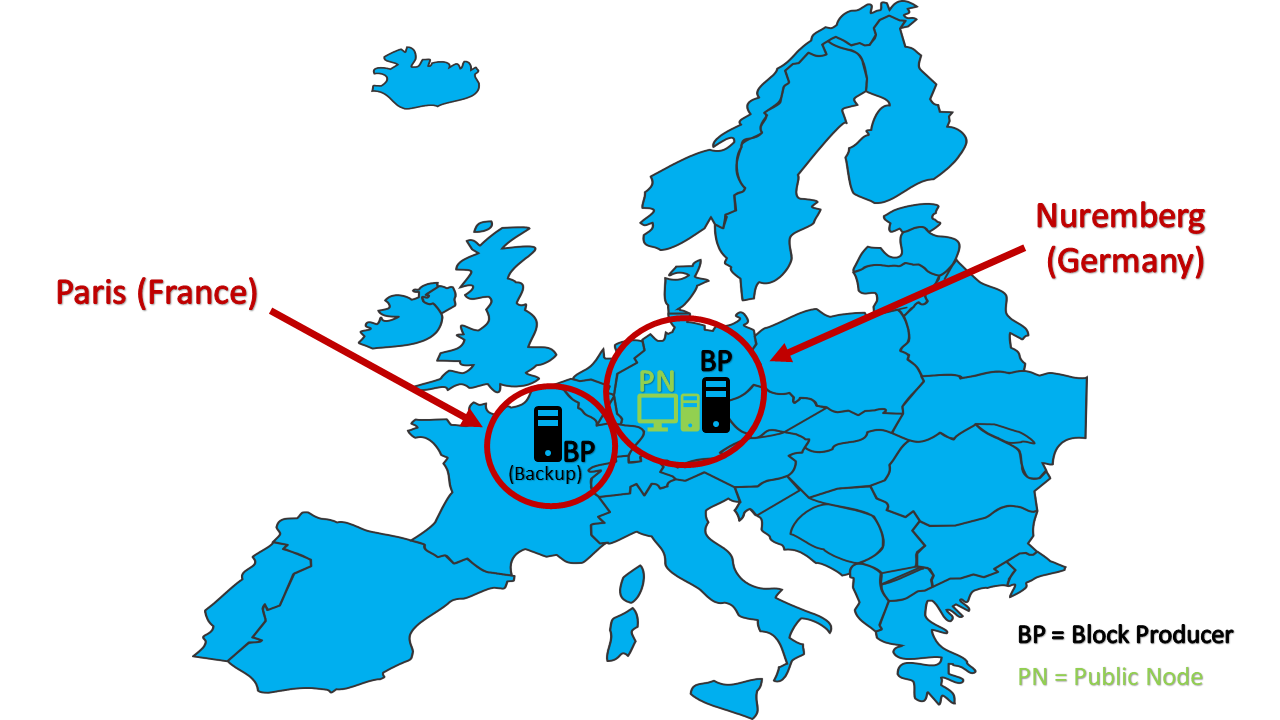 We've got a long history of serving the Steem community in a similar manner and details regarding this can be reviewed in the post below:
https://steemit.com/buildteam/@buildteam/buildteam-high-performance-rpc-full-node-cluster
BuildTeam and its staff members are very excited about the upcoming EOS launch and have made a lot of really good progress so far towards our broader goal of uniting all graphene blockchain communities.
We would like to credit Ben Sigman and @blockmatrix for the useful information published in the posts below. These articles were outstanding and were a big help in developing a commercial grade EOS node configuration:
https://medium.com/@bensig/eos-block-producer-guide-51b8194283b8
https://steemit.com/eos/@blockmatrix/keeping-our-producing-nodes-safe
Once again we would like to thank EOS Block Producer Candidates and the greater community for making such an outstanding effort to collaborate and work together.
It's no exaggeration to say we are witnessing an event every bit as important as the birth of Bitcoin itself! EOS is sure to be one of the greatest decentralized networks the world has ever seen.
As one final note, we also take this moment to affirm our commitment to only deploying code from the https://github.com/EOS-Mainnet/eos repository, as has been agreed upon between all major block producers.
---
Here's a video outlining BuildTeam's EOS Block Producer Candidacy effort:
---
---
BuildTeam's EOS BP Call to Action
We hope you will consider voting for BuildTeam as one of the official 21 block producers that secure and facilitate transactions for the EOS mainnet. Together we can build the cryptospace in a way that promotes social responsibility and more equitable exchange of value amongst people everywhere.
---
Join our Discord chat
Get support and connect with us and other BuildTeam fans!

---
We are always looking to improve @buildteam and try to keep you up-to-date whenever something changes. If you have any suggestions about what we should change or add to @buildteam, then please drop by and let us know!
---
Missed the BuildTeam announcement? Here's all the juicy details.
---

---
Visit our flashy new website BuildTeam.io!
---
Set @buildteam as your witness proxy today and contribute to building a better tomorrow!

Want an easier way? Use our SteemConnect proxy link!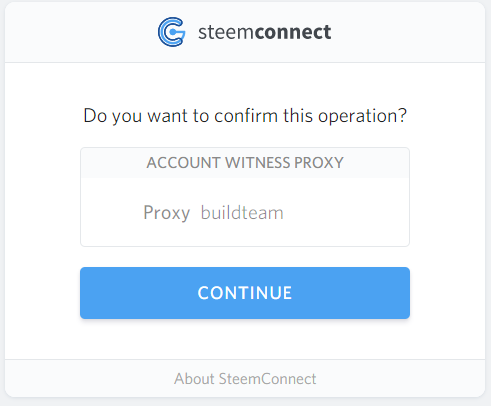 ---
This is a @steemvoter subscription payment post. Thank you to Steemvoter customers for allowing us to use your Steem accounts to upvote this post by virtue of your free subscription to the Steemvoter.com bot service. @steemvoter is proudly a @buildteam subsidiary and sister project to @steemsports and @minnowbooster.