Steemvoter offers a product that's like a curation trail - on steroids. Watch the video above to find out how steemvoter decides what quality content really is.
To see the specific criteria or "filters" of a guild, take a look below. The video makes only general reference to categories of a guild.
Select a specific guild name to open their profile, and click on "curators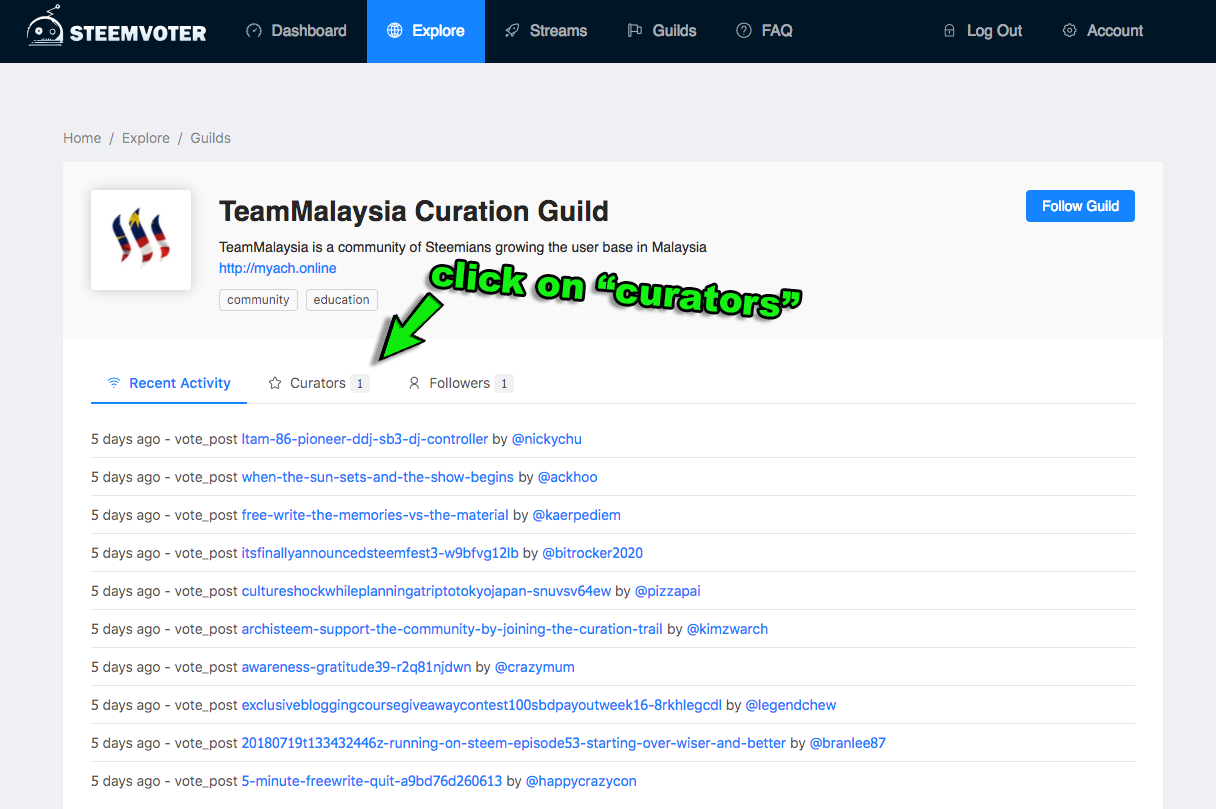 View the "criteria" the guild has selected to see if it is a good fit for you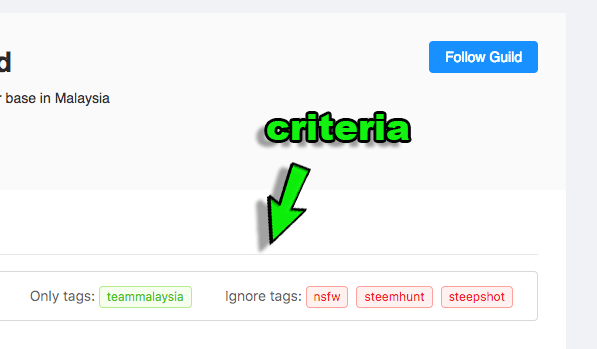 In this case, TeamMalaysia only triggers guild votes for posts with the tag "malaysia," and it will also NOT trigger guild votes for posts with tags "nsfw" "steemhunt" and "steepshot". So if these are criteria you can feel good about, then hop on their guild!
I hope this was helpful for you! If you have any questions, be sure to comment below, or come visit me in discord STEEMTOPIA!
BLOOPERS BELOW