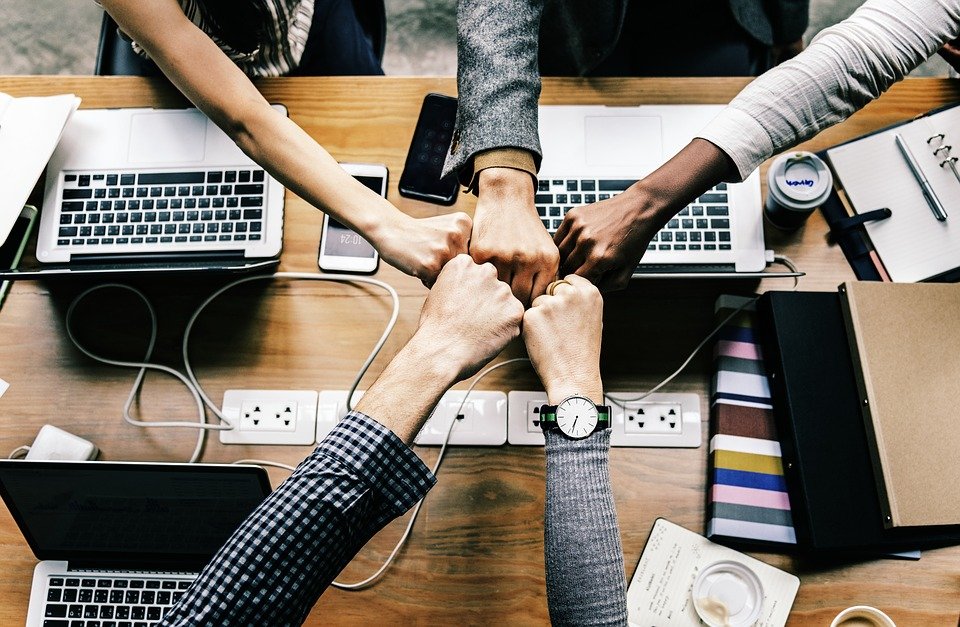 Hopefully you're leaving Steemfest and feeling just as pumped about the future of Steem as I am. Hundreds of people from all over the world are passionate Steemians that seem excited by the possibilities that are opening up in front of them. Not only does the Steem blockchain support a decentralized blogging platform that can distribute rewards for posting, but it also has the ability to host successful businesses.
I had a blast talking to content creators and developers this past week, but one of the groups I felt was missing was business people. Steem needs some savvy minds to work together to form teams of people to tackle problems out in the world. That's going to have to include business minded folks. Maybe you have what it takes to level up from dreamer to executor.
There's a lot of starry eyed devs I met that want free things to take over the world, but if I have a central takeaway from this post it would be: it's ok to charge money for a good product or service! Honestly, if you want your business to change the world it can't simply rely on a little bit of curation rewards or even a moderate amount of rewards with a Steemit delegation. You have to actually sell something that people want. You have to collect more money than you spend. You have to make an actual business.
If you want to change the world it's going to take some funds. Curation isn't going to scale well enough to help you significantly. You're going to have to earn it like everyone else in the world. Steem makes a lot of that easy, but there's some stuff you gotta do.
Turn Key
Steem is a turn key blockchain. You have a functioning blockchain that can store your data that other people pay for. You have a functioning community of 50,000 active steemians every day that come here and enter our marketplace. You have a fluctuating currency and a fairly stable currency. You need an idea, a plan, a team, and some execution and you can make it happen.
Competition
I'm incentivizing writing up some business plans with a 100 steem business plan competition. **Edit: @jackmiller is kicking in another 50 steem for the prize) . The prize is small but with it will come some good exposure, allies, devs, more money and some good exposure for what you want to do.
To compete you owe me a post with 5 sections in it. This has to be related to a business you would want to make on the Steem Blockchain.
Problem: Describe to me the problem that you see out there. What challenge has been especially frustrating that you want to solve.
Vision: Put together a vision of what the solution to the problem would look like
Mission: Briefly describe how you'll go about doing business with the world. In this is a little bit of value, ethos, and some idea of what's at the heart of making your business successful.
Plan: Tell me a handful of concrete steps that you can do in the next 3 months to start executing on vision.
Budget and team: Try to work through some numbers to figure out what is the bare minimum amount of money to try to put in place the tiniest inkling of a business that can actually generate revenue. If you have team members in mind list them. If you know a position/role, but not the person to fill it just mention the role and give a brief description. If it requires some infrastructure try to scope it out.
Overall this should be a 1-2 page document. If it's more than that you're doing it wrong. Keep it concise.
Submissions should be made as a post and linked in the comments below. Submissions are due by post payout.
It's my contest and I'll judge it personally. I may bring in some other folks to review and if your business plan seems cool I may even try to network some on your behalf to make it a reality.
Key takeaway
If your business loses money it's just an expensive hobby. If it makes money it's a profitable entity with a chance to make some changes around us. Make sure that as you design this thing you show how it's going to make money.
Good luck. Let's get another Steem Monsters on the block!