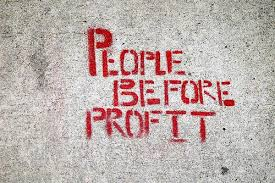 This of course does not only happen when salaries and wages are increased.
I recall the story of a co-worker near retirement, telling me how one of her bosses earlier in life had a habit of making a petty cash available to assist workers who would be short of change for transportation.
This would only be a couple of rands (South African currency) but it meant that employees had greater motivation to attend work because they knew that even if they ran out of their own transportation money, they could always get assistance from the boss himself in working the hours they need to earn the wages they want, without having to pay the money back.
Of course a sacrifice for the company, yet with measurable positive results for both.
Not only did this small gesture foster empathy and a good attitude towards the boss and the company, it was also in the interest of the workers who subsequently were able to attend work uninterrupted and improve the production.
It's all connected.
Emmanuel o