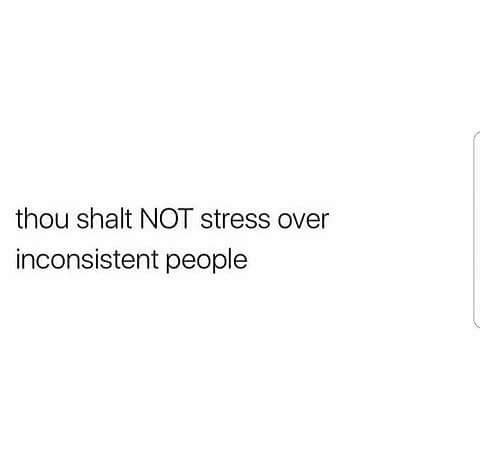 Yes!
This is not funny but it is true.
There are people that will keep you in the boat of wonder about the way they behave, talk, act and all.
I am a realist and say what i feel exactly the way i feel it.
Lately, i was with a colleague, he was explaining certain things to me about inconsistency of some of our mini projects. I almost shouted at the dormancy level we've both reached. I told him to let us try our possible best to keep going on and filter out all of our hindrances to achieve our goals. Within days of the decision, we achieved results.
I learnt a lesson from that event.
Inconsistency is part of our human live which is detrimental to our developments. You will all agree with me that some companies collapsed due to inconsistency in their product development and services.
You will also agree with me that one of the major factor behind inconsistency is we humans!
What do we do to reduce our inconsistency?
We don't procrastinate!
We set target andachieve them
We set realistic goals
We re-strategize and properly plant.
We should have futuristic goals
We plan in anticipation
Now, thou shalt not stress over inconsistent people.
There some people who are emotionally inconsistent, avoid them. They pledge loyalty because they would milk you dry, they've got something to benefit from you and once they are done, they leave you.
Know the kind of people you relate with as close pals.
In conclusion, inconsistency is a hindrance to proper growth and development, channel your strengths properly into achieving the optimum results for yourself.