This isn't a concept or plan. I'm starting to use Steem for my home business to start a new wave. Help me help you, the environment, and Steem (by us actually using it).
Let's summarize:
I made sales of 515, 340, and 230 STEEM in the last 4 days of recycled Legos for 1,085 Steem.
(It took me over 2.5 years to earn ~6,000 SP from blogging and curation.)
I powered up 902.53 Steem it to get to 7,000 SP.
More high quality household items for sale that I salvaged for FREE.
See how I easily remove tarnish from a salvaged Sterling Silver Tiffany's pen and an antique Sterling Silver thimble from Mexico. The before & after is cool.
-Bonus mystery find to test your eye.
---
First, a big thanks to @brickmanbrad and @carlgnash for breaking the ice and sacrificing themselves to the "Bitcoin for pizza" meme Gods. They get the big picture here and are no legends in my book. I take their trust and business very seriously and they got white glove service. You will too.
They bought roughly 14.5 pounds of recycled stuff. Awesome!
---
More stuff for Steem or other crypto: Price in USD for US residents includes shipping. International shipping can be quoted and negotiated. Just starting here to test the waters.
Tortoise Brown Ray-Ban Sunglasses, Model RB2180 710/73, Size "49-21-145" = $45
Condition is 9.5/10. I only noticed one tiny scratch on the front frame on the left eye's side. Super clean. Lenses are excellent. Appear to be an adult small to medium. See this website for sizing.
Maybe @coruscate could use these on her next crypto resort trip.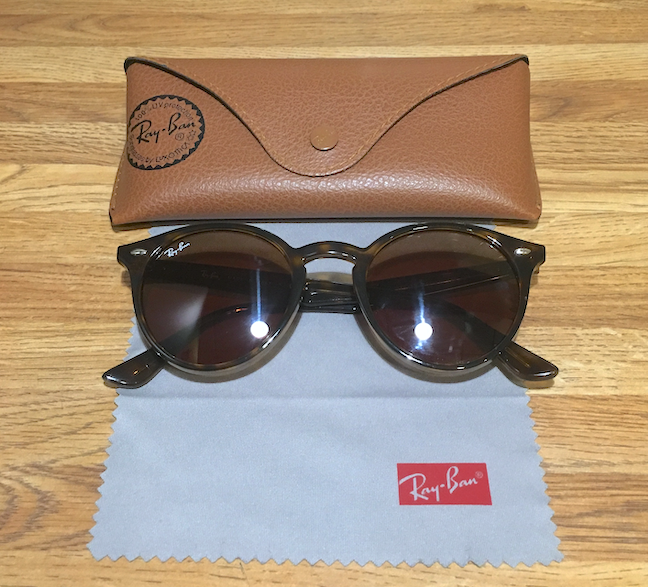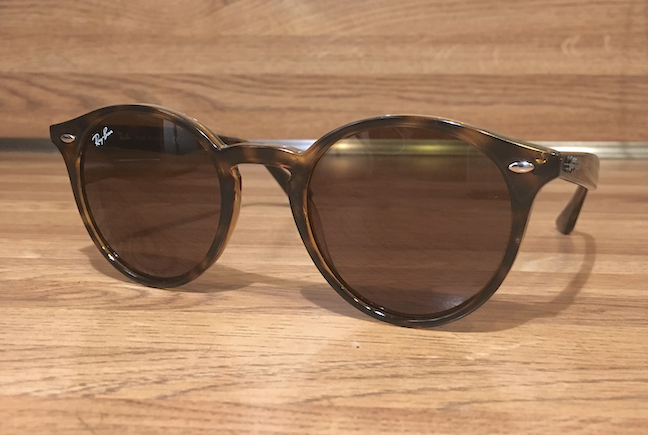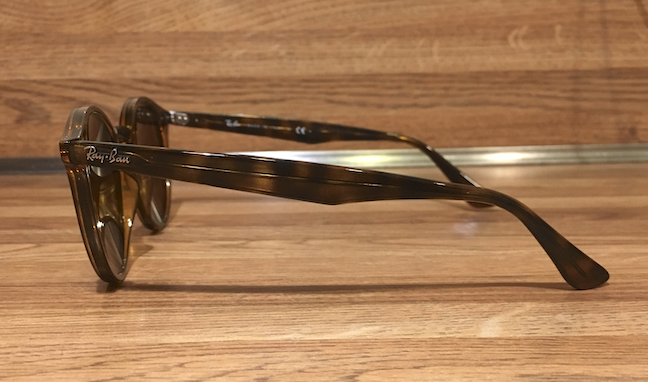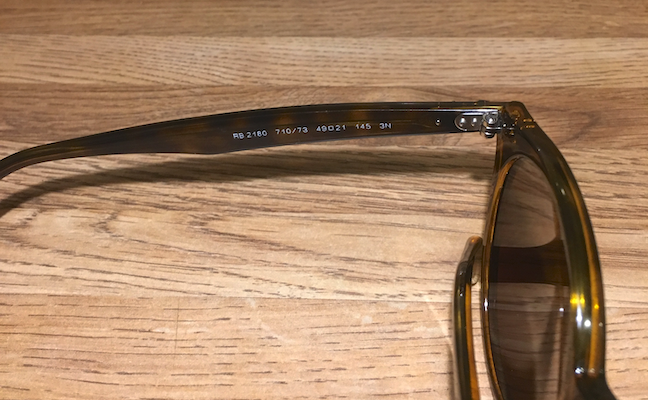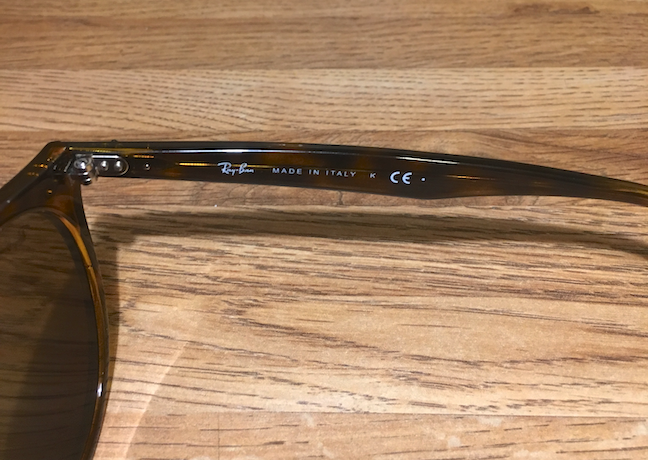 Vintage Stamped Tiffany & Co T-Clip Retractable .925 Sterling Silver Ballpoint Pen = $70
Has the original ink cart inside, but it needs a refill. Top clip is the shape of a T for a nice touch. Pen twists to open and close. Normal vintage signs of use, but in great shape overall with original box/pouch.
For "continual writer," @tarazkp?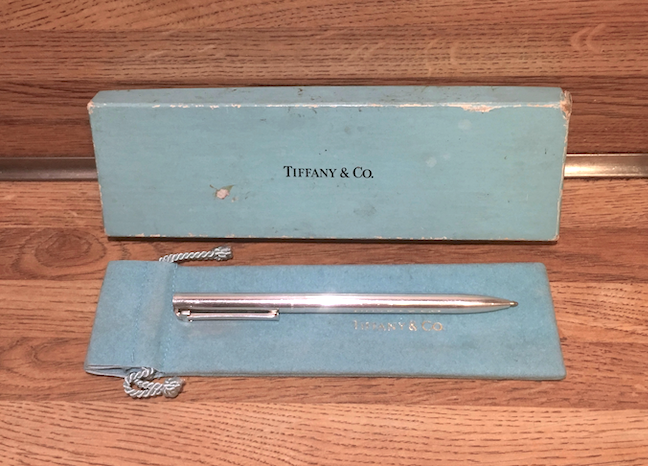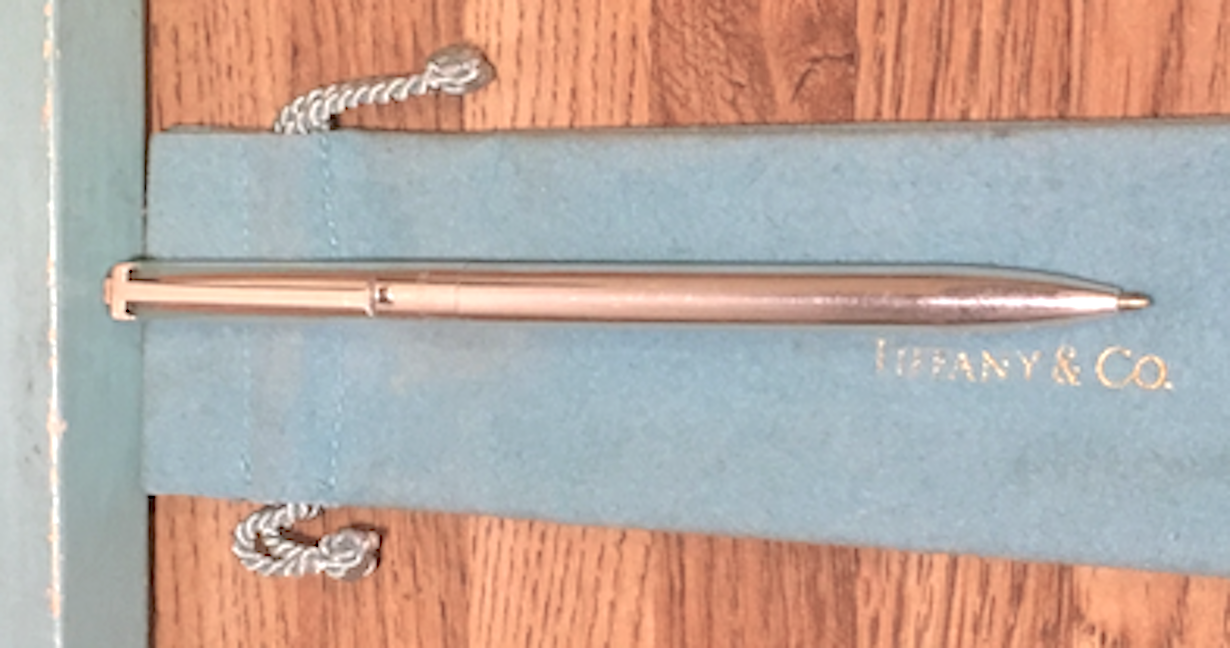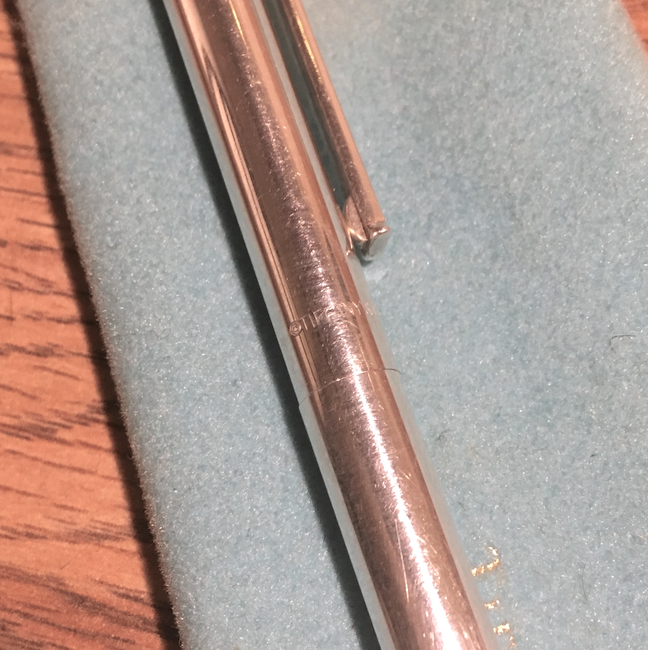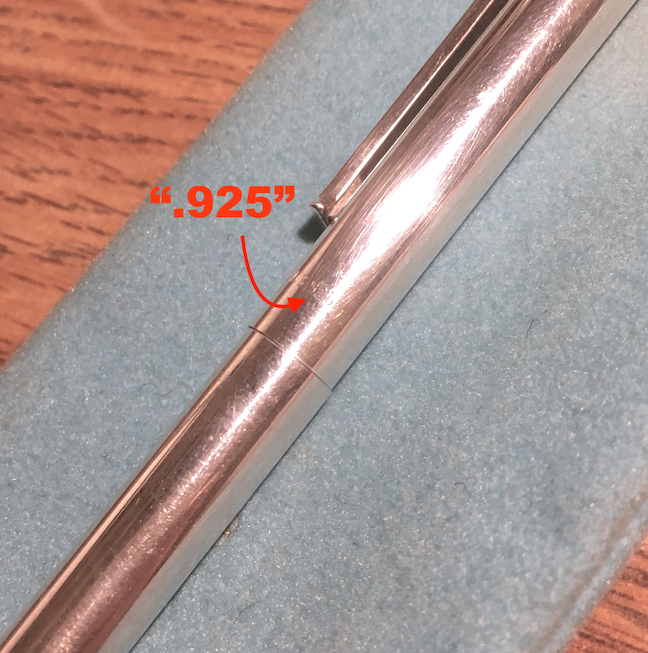 Antique Ornate Mexican Iguala .925 Sterling Silver Sewing Thimble = $27
One name belongs here and it's @soyrosa!!!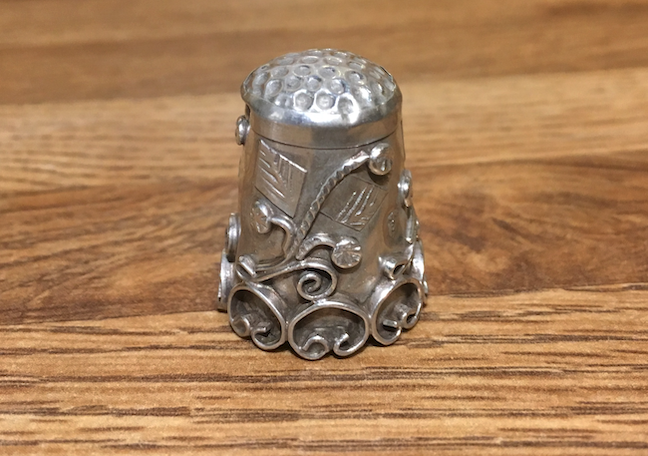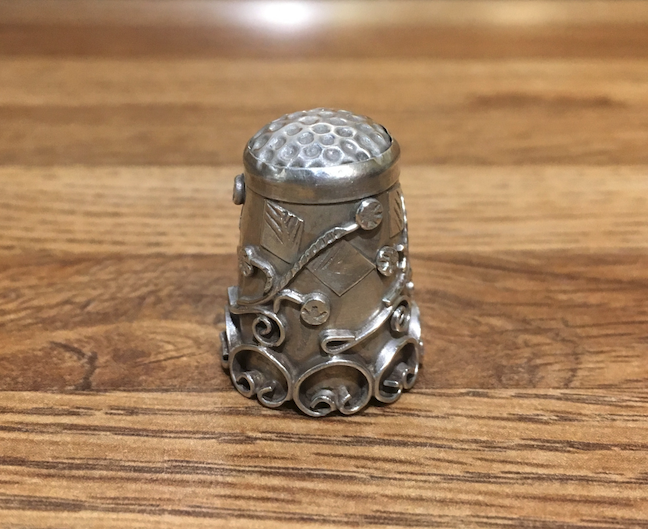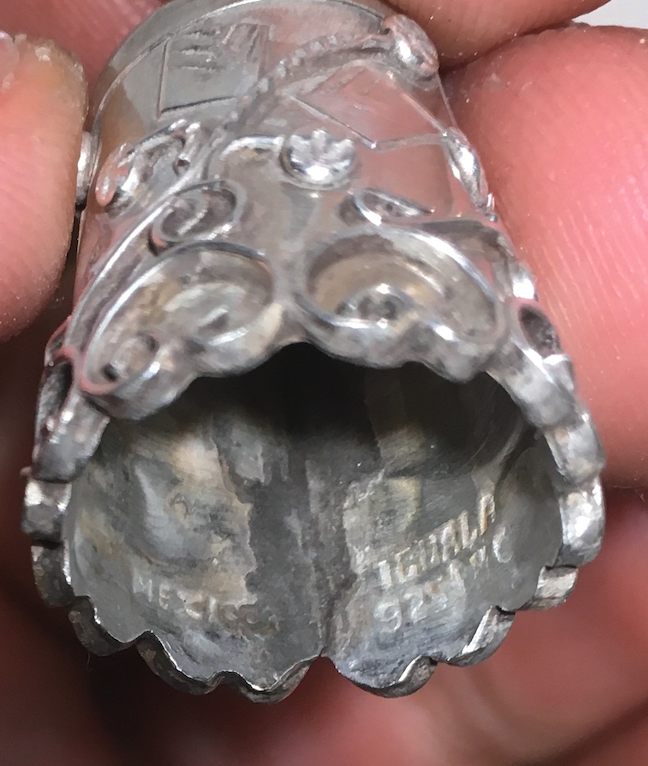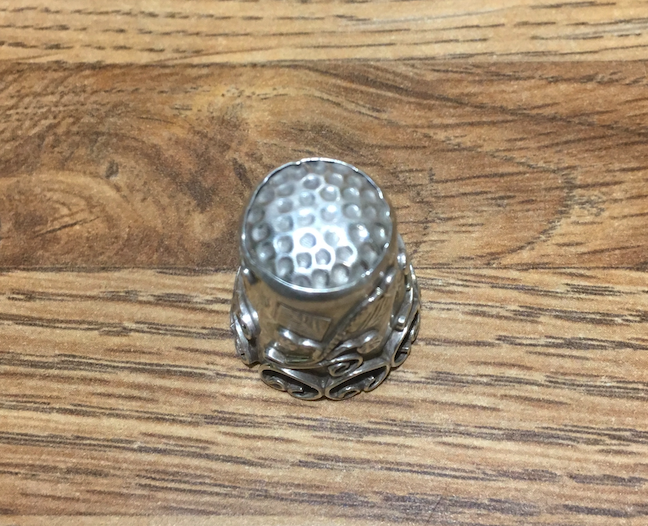 German Rein Zinn Pewter-lidded beer steins = $40
The crazing design on the blue one is intentional. One lid is slightly imperfect from a dent I rounded back. The other is great. Super clean.
The @meesterboom and @detlev special!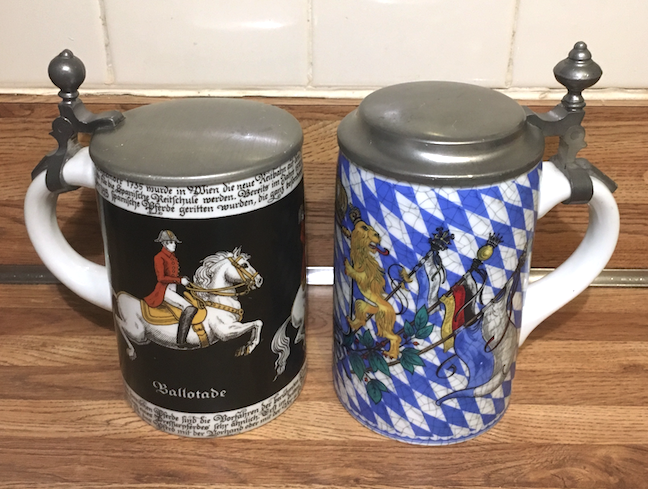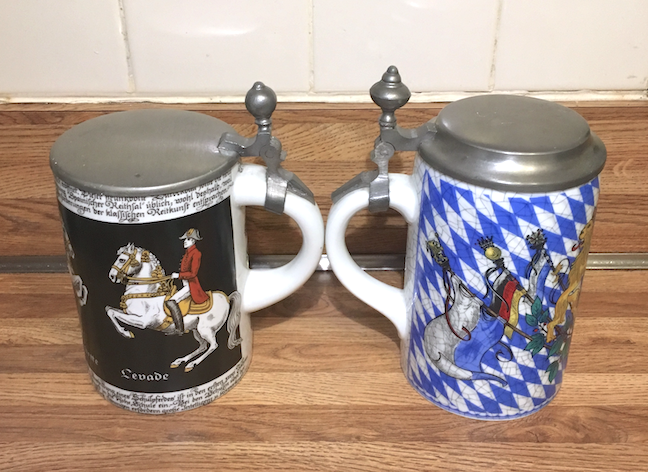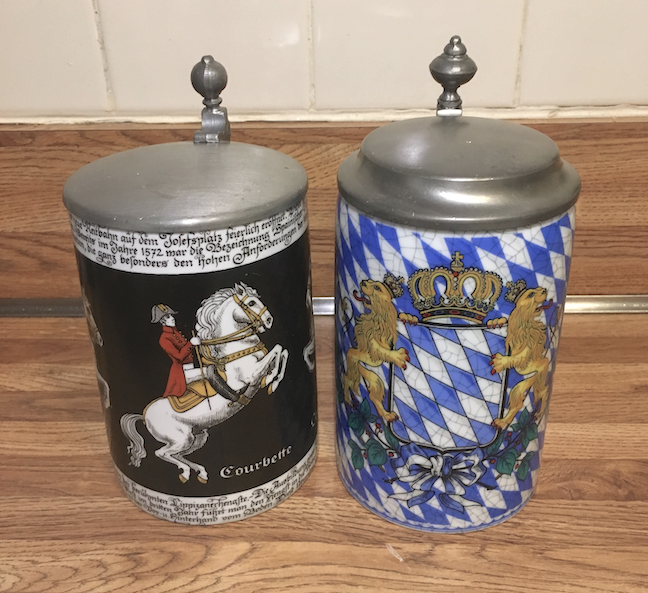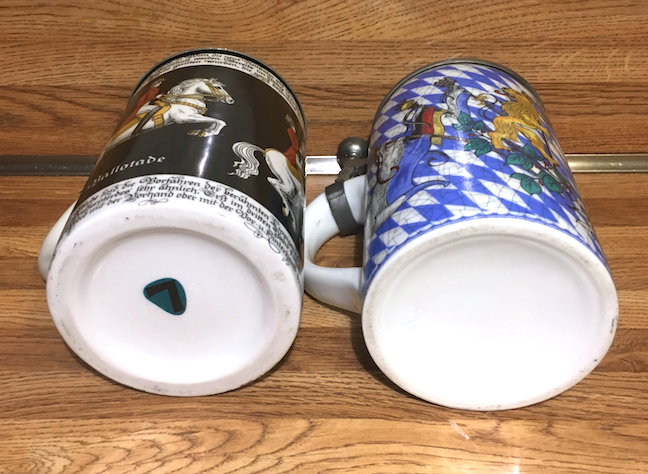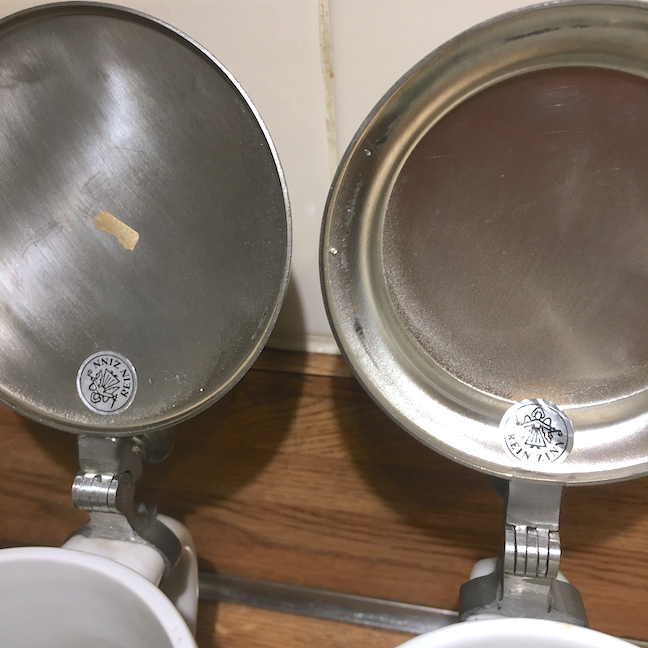 Dooney & Bourke Dark Brown Small Crossbody Purse Bag = $28
Barely used. Immaculately clean. Only some very slight rub wear on the edge trim piping.
@justineh, is there a better way to carry your flask at the rodeo? Does not attract horse or goat hair.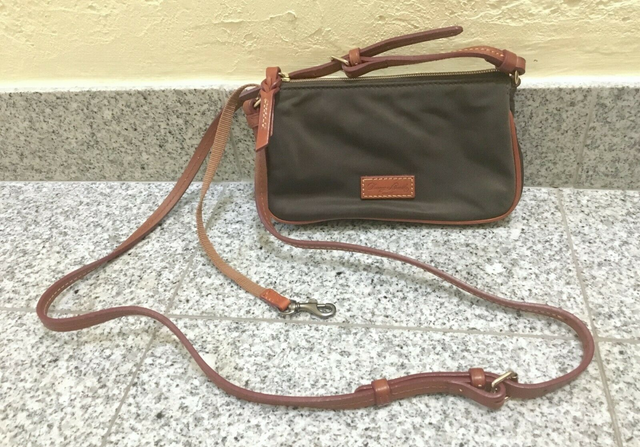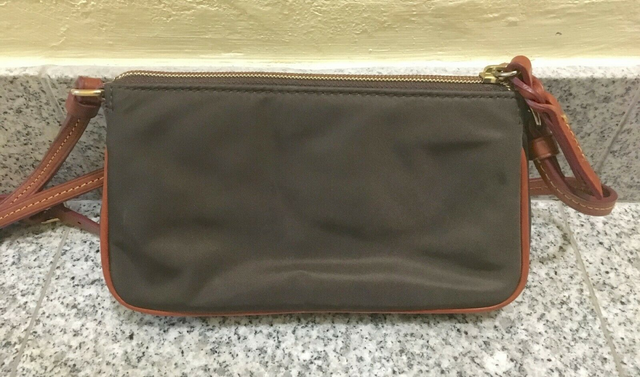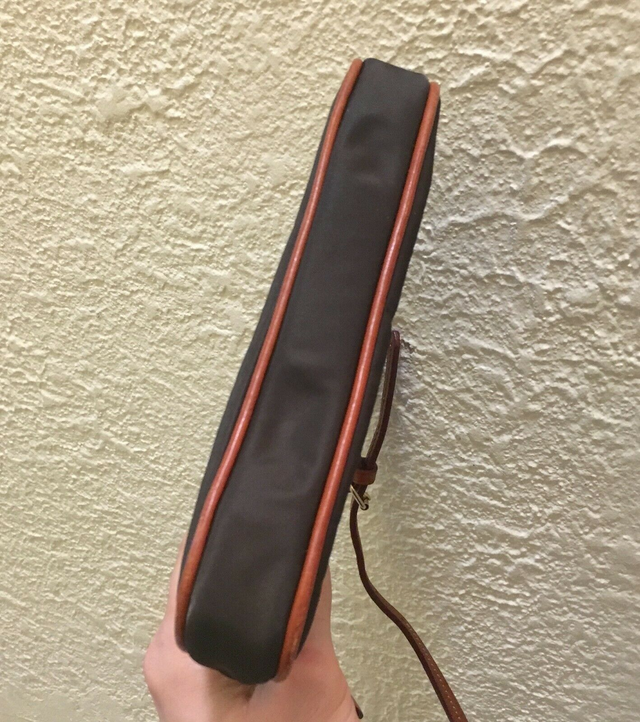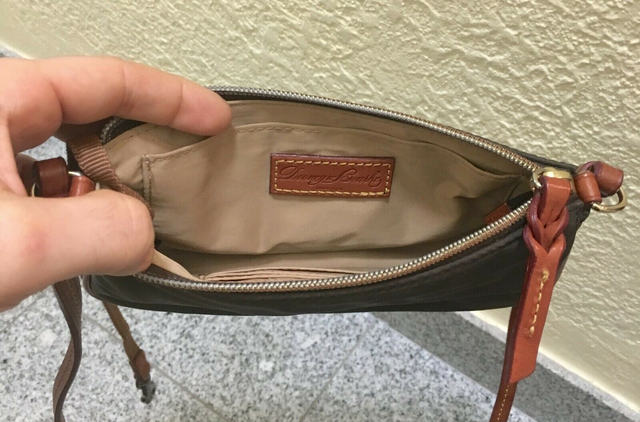 Apple TV 3rd Gen. 8GB HD Media Streamer A1469 - Factory Reset = $35
There are some decent scuffs on the back side, but they're cosmetic and won't be visible when in use.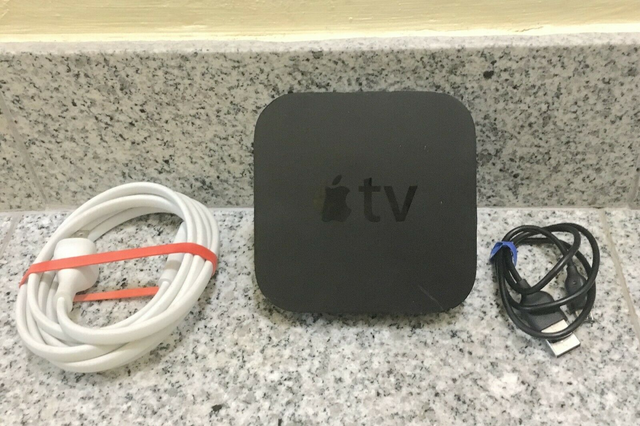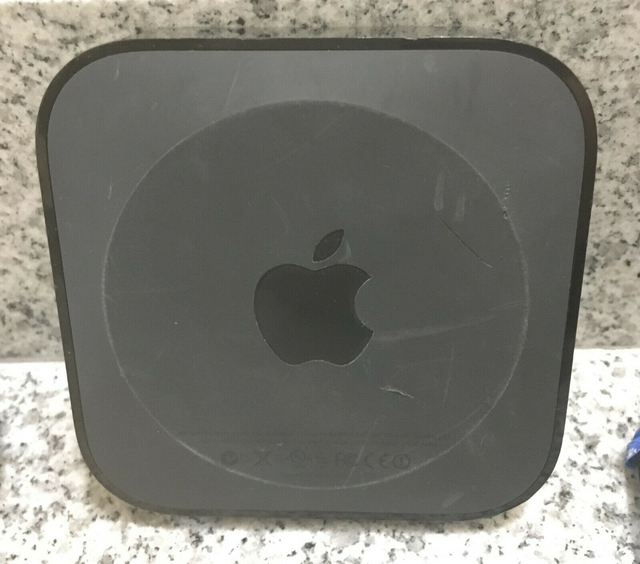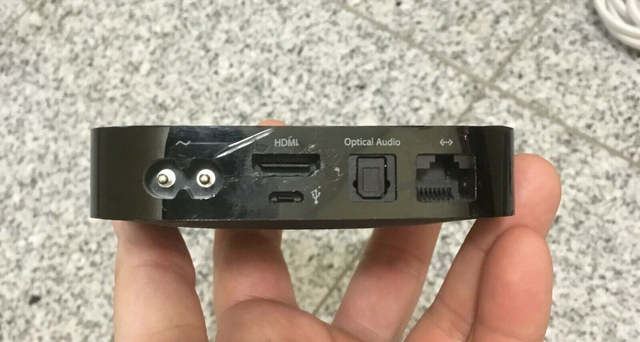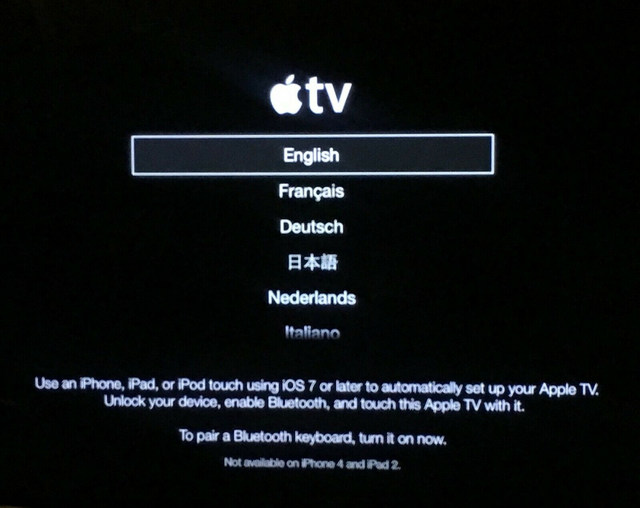 ---
About me:
I'm very discreet and will not share your info. I barely even share mine, so I get it.

I've sold over 4,000 transactions on eBay and have a perfect top rated seller rating with ZERO negative feedback. Add hundreds of other sales via other mediums. Confidence covered.
Yes, these were ALL personally recycled/salvaged by me before they were destroyed in a compacting truck on my neighborhood streets.
---
Want to see the Sterling Silver before and after shots?
Just need boiling water, tin foil, baking soda, and a toothbrush. Magic.
Super tarnished: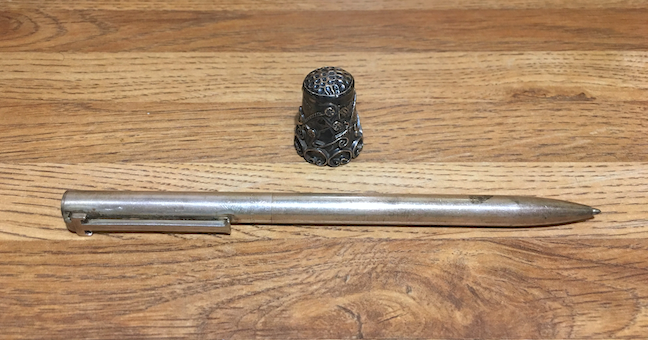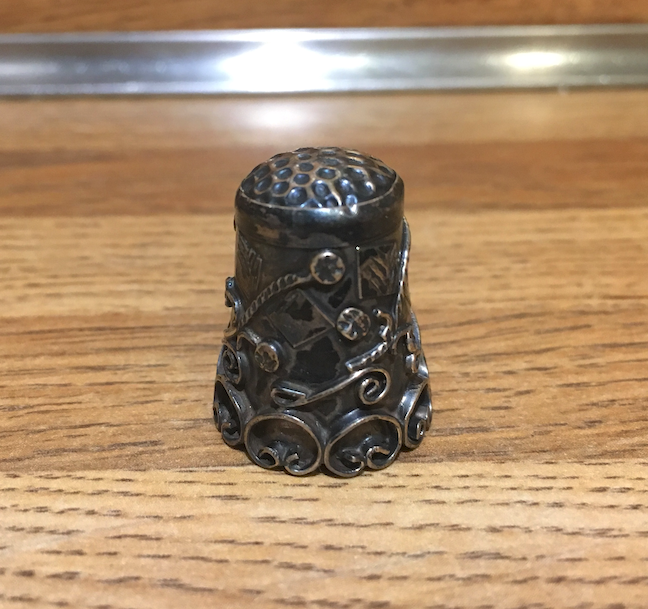 Solution: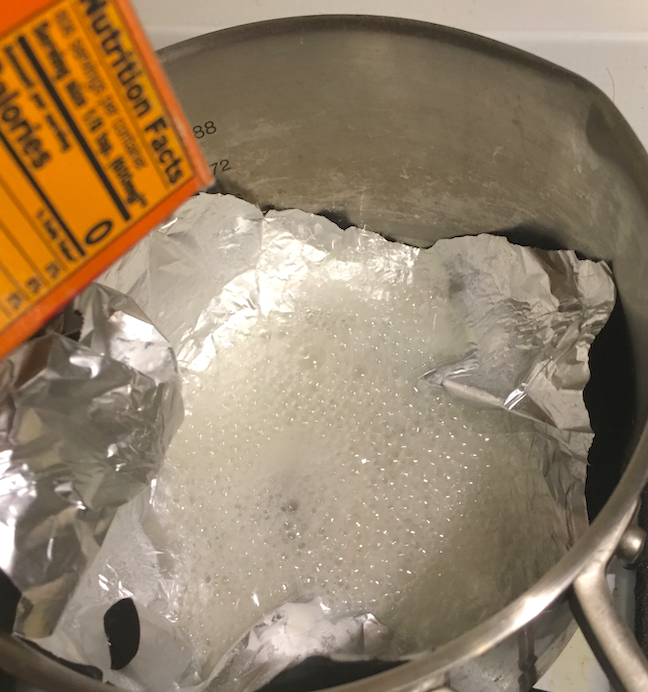 Super shiny after a few minutes: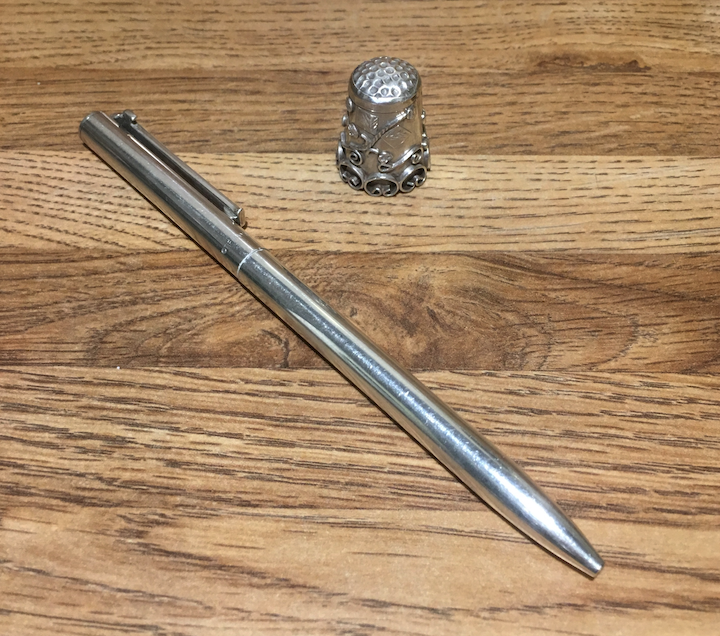 ---
If you like something, please comment below and we can move over to Discord. These are just starter items for fun. I have tons to list.
Challenge me to find something for you. Also ask if I already have it, because I have so much stuff from over the years, you wouldn't believe it.
My goals here are to convert my recycling efforts into some crypto, promote recycling awareness worldwide, help people get interesting items, and, mainly to build a static use case for Steem so others start doing the same in their own way. We need demand for Steem and to leverage its fee-less transactions. With so many stalled or ghosted projects, more of us need to start grassroots.
So here I am. Help me build.
Thanks so much,
@steemmatt
Bonus find for fun:
Walking by in the rain last Tuesday, this is exactly what I saw in passing since I only look for clear bags...
Oh hello. I know that shape anywhere...
Have any clue? How sharp is your eye?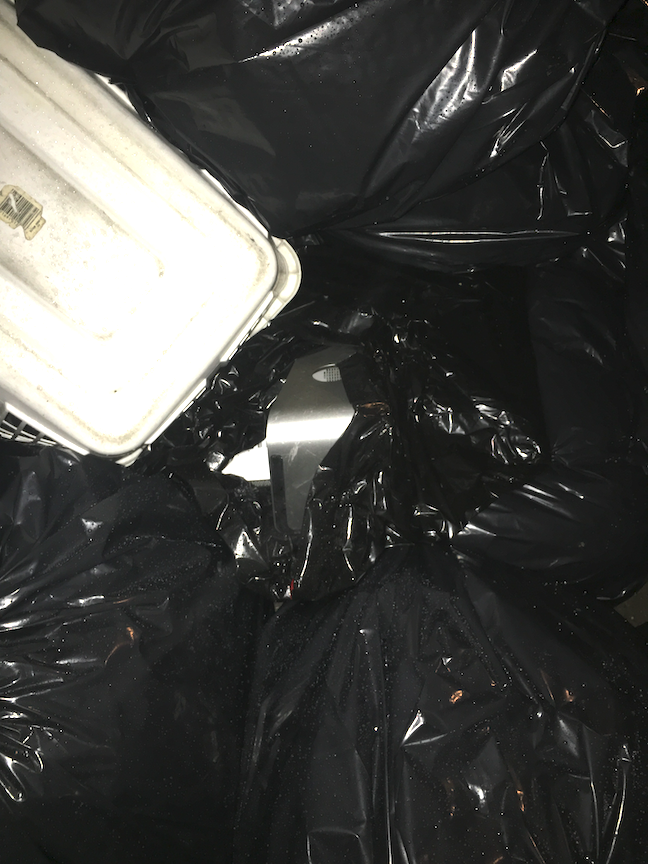 So what the heck is it???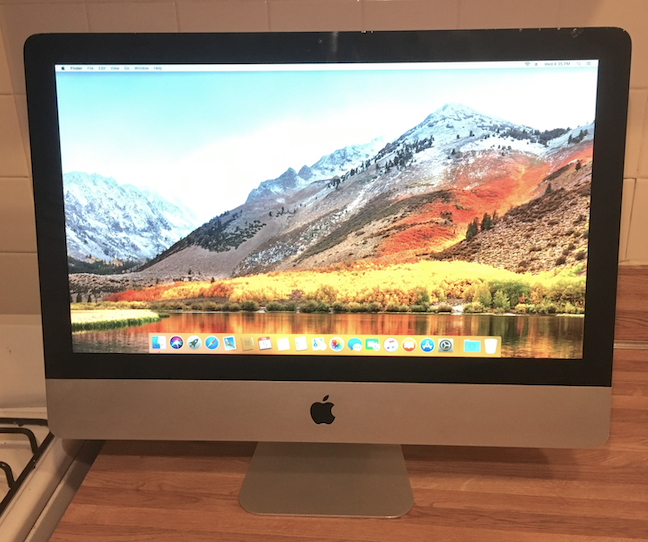 Finders keepers. OS reinstalled for a factory reset via wifi. A free iMac. I also have a verbal from a gym owner for $2,800 cash on a fitness machine I found last month pending pickup from my storage unit. Fingers crossed.