Ubcoin's market, a peer-to-peer global Ebay market to exchange real assets for cryptocurrencies and vice versa, announced that on August 28 that its UBC token will be unlocked and will begin trading on a cryptocurrency exchange based in Singapore, COSS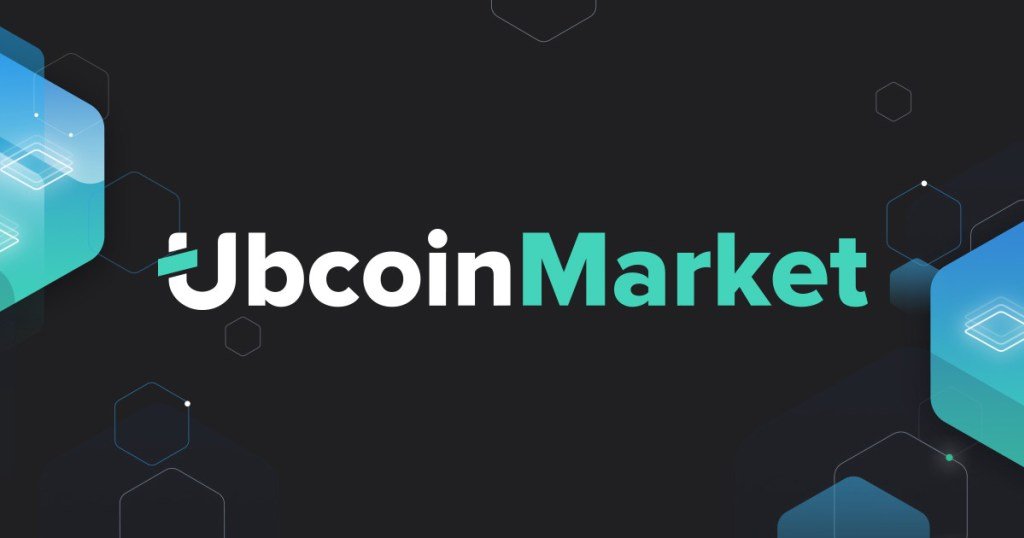 Source
The Ubcoin Market application will be available for public download and use (selling and buying products for UBC) shortly, in September. Currently, Ubcoin is making the last days of its sale of tokens .
Ubcoin uses the online market model to create the world's first truly efficient way of obtaining cryptocurrencies, or spending them, on tangible assets without compromising fiduciary money in these processes.
On the one hand, those people who do not yet have cryptocurrencies will be able to convert themselves into cryptocurrencies in an easy and secure way, simply by selling something of their property. On the other hand, expert crypt owners can spend their cryptocurrencies on real assets without facing legal and financial obstacles related to the conversion of digital currencies to fiduciary money. UBC is a utility token that empowers the market ecosystem as an equal.
The COSS Exchange is a corporate member of ACCESS (the Association of the Cryptocurrency and Blockchain Industry of Singapore) and its inclusion in COSS is a logical and reasonable option for Ubcoin. Ubcoin was officially incorporated in Singapore as a private limited company limited by shares. Global marketing and business development Ubcoin's departments are moving to Singapore shortly.
Ubcoin considers Singapore and other Asian countries (especially China, South Korea and Indonesia) as central territories to promote their business. By the end of 2018, Ubcoin plans to open regional branches in Hong Kong and Seoul. Last week also announced a comprehensive partnership with the company Qbao Network, founded by Singapore.
We chose the COSS exchange not only because of its jurisdiction and the active Asian community in the user base, but also because of its good safety record. The exchange has elaborate security mechanisms, a wide range of trading pairs, competitive commissions, an easy-to-use interface and easy registration procedures. The exchange conducts legal audits and serious due diligence techniques before listing a token, so there are only worthy altcoins exchanged against the BTC and ETH pairs.
COSS and Ubcoin are also conducting a commercial promotion to commemorate Ubcoin's first listing on the stock exchange. The best 50 volume traders will receive considerable incentives.
"We have always focused on fulfilling our promises to users, collaborators, taxpayers and team members. During the sale of tokens we have been working both on the development of a functional and easy-to-use product and on the implementation of a well thought-out exchange strategy because you know that these things are important for the community and that they are achieved by a very small amount of new projects. We are pleased to present positive results on both sides "- Felix, CEO of Ubcoin.
The Ubcoin Market mobile application will be available for download and use shortly after its inclusion in COSS. The platform will be available in several Asian languages ​​and is expected to have the following characteristics: create a list to start selling, an advanced search system, a chat that establishes a real-time communication between a seller and a buyer, and the process of buying an element for UBC tokens (utility tokens for liquidation of smart contacts and tariffs in the platform).
About Ubcoin Market
Ubcoin Market is a global peer-to-peer platform that is designed to attract 200 million new investors to the crypto world. Reduce the gap between crypto and real worlds. Ubcoin will be part of the Ubank application, the leading mobile payment application in Eastern Europe.
Ubank has been working since 2009 and, to date, has 2.5 million active users, more than 16 million downloads worldwide and has been pre-installed by Samsung and Fly.
Ubcoin is currently publicly selling tokens and has raised several million dollars from private investors and an undisclosed amount of institutional funds: the Inventure fund and the Amereus fund based in Singapore. Now you can buy Ubcoin tokens at a discount on their official site .
About COSS
COSS stands for Crypto-One-Stop-Solution and represents a platform that encompasses all the features of a digital economic system based on cryptocurrencies. The COSS system consists of a payment gateway / POS, an exchange, a list of merchants, market capitalization classifications, a market, an electronic wallet, several currency options and a mobile platform.
The COSS platform unifies all the transactional aspects that are generally managed through FIAT money, and offers multiple services related to cryptocurrencies in one place, COSS.IO