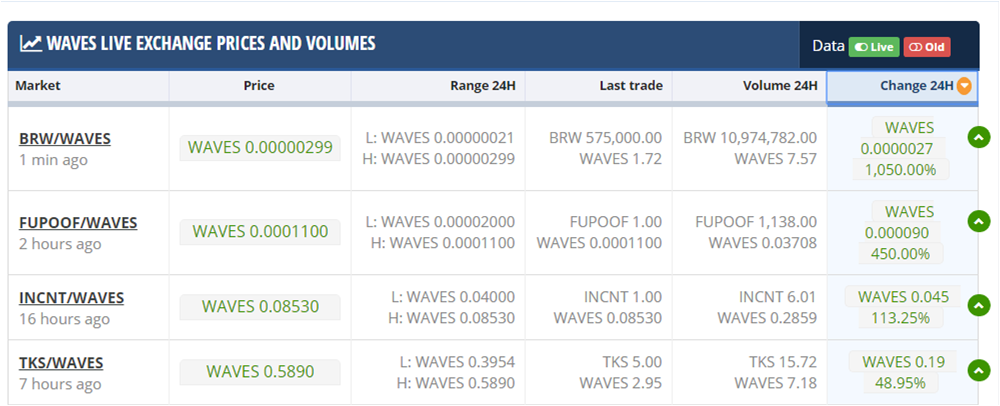 Almost after the gap of 10 Days, Brwaves registered the highest growth amongst the tokens issued on the Waves DEX. This time the growth registered on the Exchange was more than 1000%.
More than 10 Million BRW tokens exchanged hands on Decentralised Exchange of Waves.
This was probably the highest turnover in terms of the volume which was registered on the DEX for BRW tokens.