The huge success of steem and its ecosystem has led to influx of scammers, phishing agents and spam ambassadors!!! Worryingly, One big scammer / Thief contacted me via steemit chat purporting to be my dear witness and steemain @kingscrown however he tried to fuck with the wrong guy (I always do my due diligence) and I know that @kingscrown will never ask for SBD to be sent to his poloniex account for an upvote (he don't take money for upvote and he is an honest gentleman).
Moreover kingscrrown the steemit chat scammer has double rr in his name and thought that am blind to notice? (what an idiot!!). Below are points to note about scams here on steemit and evidence of our conversations :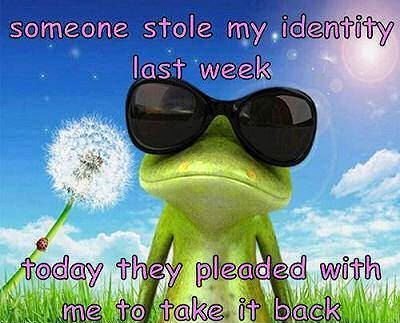 Resteem Scam : This scam is usually sent via steemit wallet requesting you to send some SBD for them to resteem your post to thousands of their followers. The issue, is that those followers will not likely check those posts because they see hundreds of daily resteem from the same account and thus will ignore.
Phishing Scam: Do not click any weird link sent to you via steemit chat or to your wallet (make sure that you have a good anti-virus / Phishing software). The intent of these scammers is to steal your keys and rob you of your hard earned money.
**Upvote Scam: **Last few months , @lovelygirl sent too good to be true messages via steemit wallets which smells and sounds like a scam…another one was from @optimisticguy . Most worringly, a scammer used the name of a good steemian and witness @kingscrown to scam me of my hard earned gold : Steem Dollars(SBD) purporting to upvote my posts if I send the SBD to his poloniex account…below is evidence of our conversation (Note, my conversation with the scammer was intended to get evidence and post here in order to warn our steemit community, so upvote and resteem in order for others to see and take note-together we are stronger).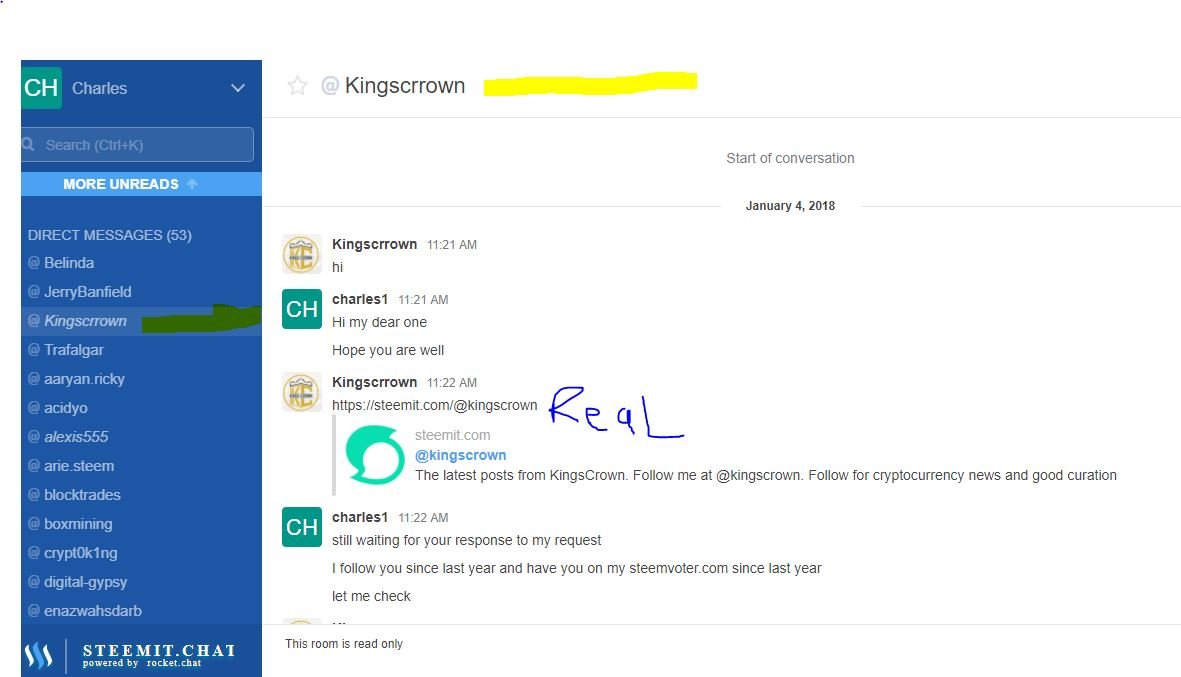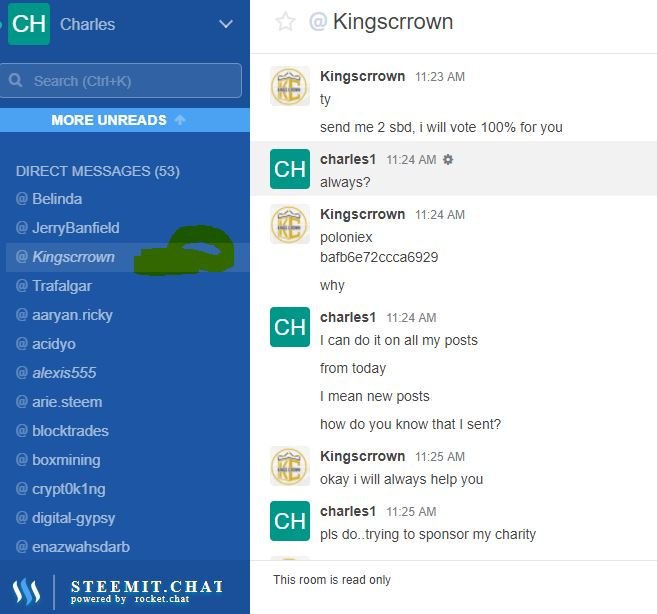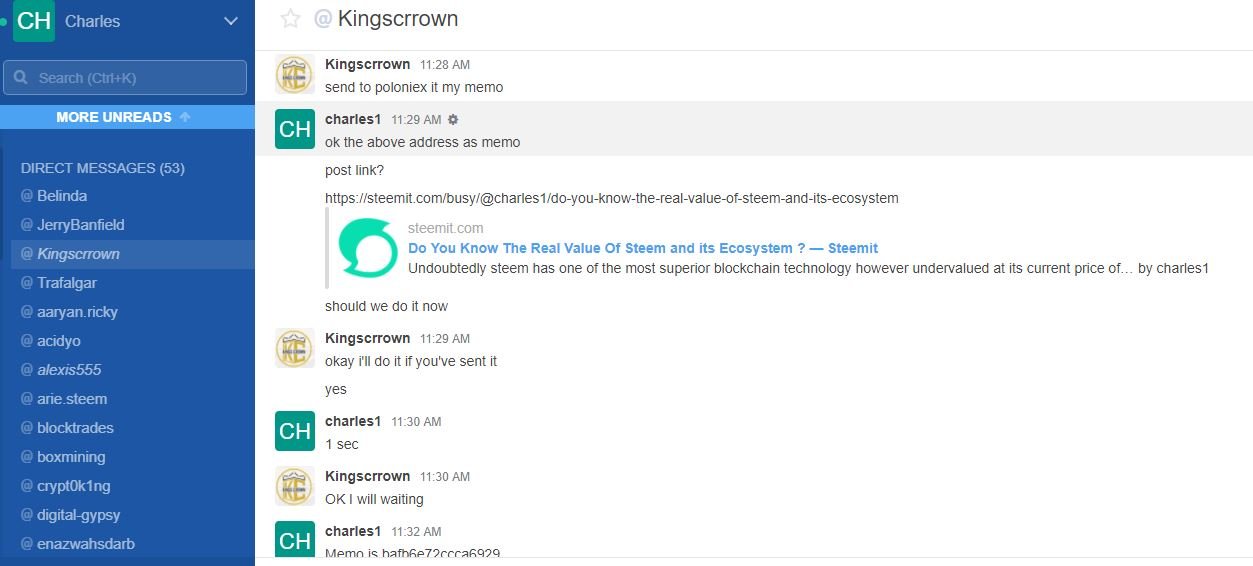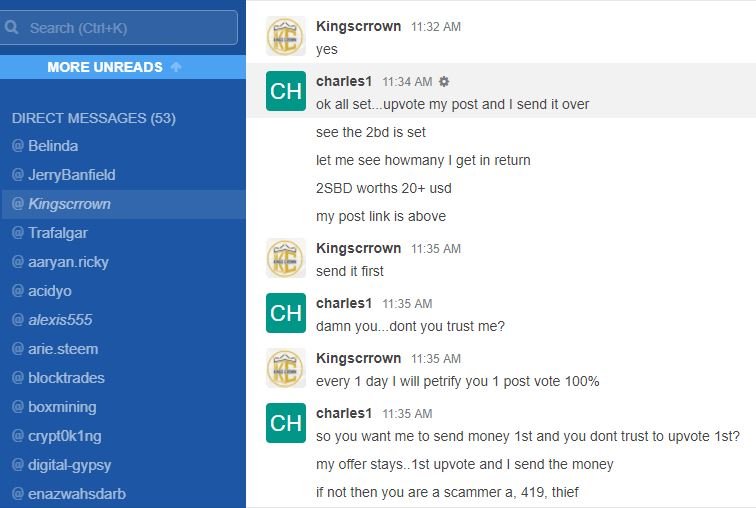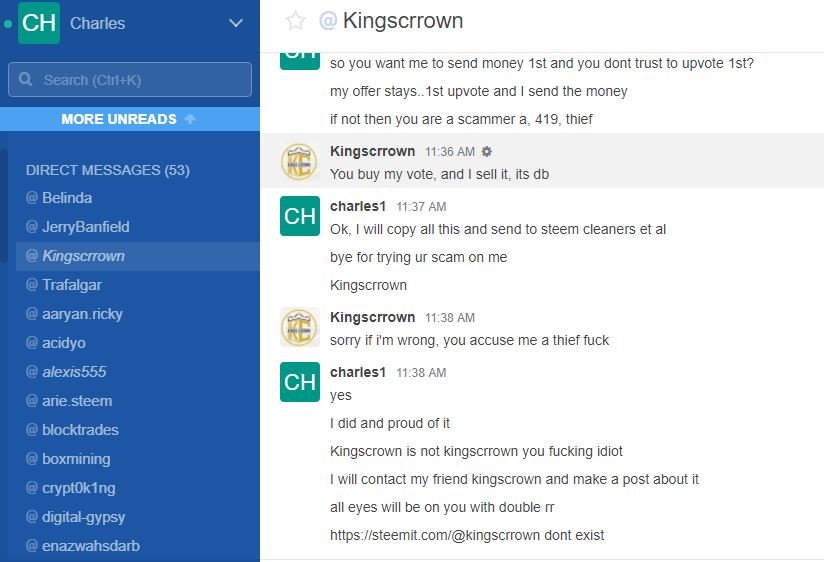 The below evidence showsthat Kingscrrown AKA The Steemit Chat Scammer / Thief is not our dear withness and lovely steemian @kingscrown and I hope that he sees this post and stop the theif that is using his good name to scam others....defend your good name @kingscrown my buddy.
As a community, we should stand strong and unite against spams, scams and bad behavior in order for the long run success of our steemit platform.
Do you agree? send in your comments and or suggestions and please upvote and resteem in order to send in your support and for others to see this post.
Pls click here and read my former post: Do You Know The Real Value Of Steem and its Ecosystem ?
Announcement:
Hey guys, heard about this new upcoming coin called Ethereum Lyte (ELYTE) , so far price has shot up over 2K% in just a few weeks- even as they are yet to be listed on Coin market cap (coming soon), seems like it might be a real good investment for the future. What are your thoughts? Make sure to check out their twitter page : https://twitter.com/EthereumLyte , website : https://www.elyte.biz/ and white paper or join their active telegram community https://t.co/kAhkvVTPBF where all your questions will be answered.
Elyte website: https://www.elyte.biz/
Telegram : https://t.co/kAhkvVTPBF
Facebook: https://www.facebook.com/EthereumLyte
Twitter: https://twitter.com/EthereumLyte
Linkedin : https://www.linkedin.com/company/ethereum-lyte-elyte/
Bitcoin Talk page : https://bitcointalk.org/index.php?topic=2618851.new#new
Reddit : https://www.reddit.com/r/EthereumLyte_ELYTE/
Join the Telegram group for now!